The 9 Best Jobs for Introverts and Freelancers
In this article, we're going to go over some jobs for popular introverts. What are the best jobs for introverts? If your personality trait includes a strong preference for working for yourself, you may find the perfect job here.
Not all jobs are geared towards all personalities. Some positions in the workforce cater to people who are naturally outgoing and outgoing. 
For those who consider themselves more reserved, these types of occupations are not tempting. These people would do much better to look for jobs for introverts where they can work without getting tired in a large group or with too much social interaction.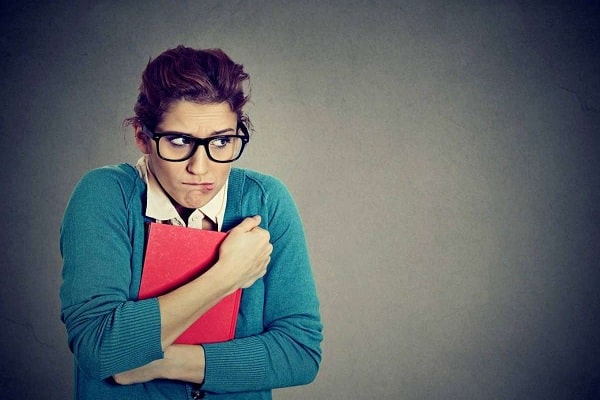 Many introverts thrive in isolated, independent work situations. Luckily, there are plenty of career paths that are perfect for introverted personality types.
Are You An Introvert?
Before we get into our list of jobs for introverts, let's find out if you really are an introvert. It would be too basic to describe introversion as a mere class of shy people.
Introverts are not necessarily closeted who rarely work with others. They simply require more time and periods of independent work to be most effective. They draw energy from quiet time and can be more productive when people aren't around.
Introverts are also good listeners and may be less talkative than extroverts. While extroverts thrive in situations like major meetings and discussions, introverts prefer to listen and prefer to have social interactions in a one-on-one setting. Introverts tend to avoid big projects and group collaboration. They prefer much more complete independent work and prefer small groups if collaboration is needed.
If you're still not sure whether or not you're a true introvert, you can always take a personality test. For some this is obvious, but others may be undecided. Let's see which job for introverts is right for you.
If you consider yourself an introvert, let's take a look at some of the best careers for those who prefer to cut out the small talk and get down to business on their own.
Top 9 Best Jobs for Introverts and Freelancers
Here are nine of the best jobs for introverts. The pay scale will vary depending on your qualifications and experience.
1. Social Media Manager
While the social media manager sounds like you're spending a lot of time interacting with others, much of the work is done independently. Social media managers create and implement social media campaigns.
You'll need to monitor social interactions with followers and address any comments, questions, and concerns they have. Sure, you'll have to interact with followers, but this is mostly done through the email and messaging features.
You will also be responsible for implementing advertising campaigns and monitoring the performance of your social channel. This will require some analytical and statistical skills if you want to effectively optimize your campaigns.
2. Graphic designer
If you're more of the artistic type, being a graphic designer is one of those good jobs for introverts. As a graphic designer, you will create visual features in various software programs such as Adobe Illustrator and Photoshop. Much of your time will be spent creating logos, modifying graphics, and designing anything under the sun.
Interactions with others will come in the form of design reviews and collaborative meetings. Once you have your marching orders, you are free to complete most of your work on your own. This is an ideal role for someone who prefers to work on their own terms.
3. Actuary
An actuary uses complex mathematics to support financial decisions. This includes data analysis, as well as the costs and risks associated with business decisions and other related scenarios.
Many actuaries work for insurance companies in an office setting. Although you will need to meet with team members on a regular basis, much of your work is completed in statistical software programs where you can work on your own.
If you have a quantitative mindset and an education in mathematics and statistics, this could be an occupation to investigate.
4. Technical Writer
Technical writers are responsible for creating technical guides, manuals, and instruction manuals. His responsibilities include taking technical content, such as a product manual, and writing descriptive manuals for others to read.
The interactions you have will likely be with engineers, scientists, or product designers. To succeed in this role, technical writers need to take complex concepts and translate them into easy-to-understand written content.
5. Paralegal
Paralegals help their attorneys prepare for court cases and trials. This includes researching legal case studies, setting up client meetings, interviewing clients, and putting together presentations for court sessions.
Although paralegals are occasionally required to attend court, much of this work is done in a freelance setting, making it the perfect choice for introverts. These roles are ideal for those who are thorough, have an eye for detail, and enjoy research-based assignments.
The academic requirements to become a paralegal differ depending on where you work. At the very least, you'll need a certificate or associate's degree from a community college, but major law firms and government legal departments may require a bachelor's degree in paralegal studies.
6. Self-employment/freelancer
Although some of the jobs on this list, like graphic designers and social media managers, may fall into this category, we think it's still important to cover the entire freelance space.
Being a freelancer allows you to work independently and jump from project to project. Much of his work is done on his own and on his schedule. Your daily interactions with customers are often via email, online chat, or the occasional phone call.
Some popular opportunities include creative roles like being a freelance video editor or freelance writer. You can also choose to be an editor or proofreader if you are a grammar hound with an eye for detail.
7. IT Information Technology Jobs
Since there are some roles that overlap, but all require similar skill sets, we decided to combine IT-related jobs into one category. These jobs include computer programming, software development, and web development.
Software developers help plan, design, and create software applications. This role involves more interaction with customers, as you will be building a consumer-facing software product that needs to meet their specifications.
Computer programmers live on the code side of the IT world. Software developers can submit plans to a computer programmer who will then take over and write the code.
Web developers mainly focus on creating functional websites. They create what you see online by implementing technical coding skills with user experience design.
8. Trucker
This may seem like a curveball, but becoming a truck driver is an ideal occupation for someone who wouldn't mind a lot of time on the road driving from state to state. Truck drivers are alone virtually every hour of the day.
There are options for both long-haul truckers and those who want to stay local. You can even look into driving for Uber Freight, Uber's independent contractor transportation solution.
Most driving jobs don't require you to have any prior work experience, and you won't even need a high school degree. However, depending on the type of trucks you will be driving, you may need a Commercial Driver's License. What you will definitely need, however, is a good driving record.
If you're not sure you want to take this route, you can always try your hand at different rideshare services or delivery platforms. These services can give you a taste of what it's like to be on the road all day.
9. Blogging
Blogging is not the easiest occupation to turn into a full-time job, but if you are able to succeed, this can be one of the most lucrative jobs for introverts. To be a successful blogger, you need to have an organized plan.
You should create a blog topic that you think will attract a lot of readers and then create a content plan. This will include what you plan to write, how often you will post, and a content calendar.
Once you block a considerable number of monthly visitors, you can focus on making money online with your blog. This can be done through affiliate marketing, online ad placements on your blog, and sponsored posts. You can even find ways to sell digital and physical products through an online store.
As you can see, there is a lot of work to be done, much of it on your own. And since it's your own blog, you get to dictate how your work-life balance is established.
Read Also: The Most Valuable Brands In The World
A job for each personality type
Just because you're an introvert doesn't mean you need to take any job that comes to mind. You have many options for the type of career you want to pursue.
There are plenty of introvert-oriented jobs out there, and they don't just have to be your typical lab tech or filing clerk. Just keep in mind what kinds of roles will drain the energy of an introvert.
If you focus on some of the professions mentioned above, you can get into a career that suits your lifestyle and personality type. Once you land your dream job, you'll be glad you did.