The 10 Best Employment Agencies In The United States
In the article that we provide below, we will focus on providing you with the best employment agencies in the United States. Some of the best known are Ranstad,  Addeco, and Kelly, but there are many more.
Finding a job can be a difficult task. Especially if you still do not have a residence card (Green Card), or the Social Security Number. In any case, nowadays, there are multiple platforms to find a job in the USA.
How employment agencies work in the United States
They are companies whose objective is to facilitate the job search by connecting companies with potential employees. The procedure is very simple: when there is a job vacancy, the company contacts the employment agency to ask it to investigate a candidate who meets a series of requirements.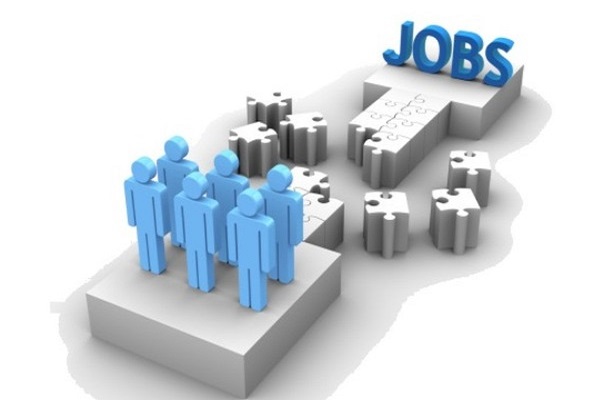 Recruitment agencies have a database with all kinds of job profiles. Their job is to find employment for both foreigners and undocumented immigrants, so it saves time and money for the company in question. This is in charge of the protocol, specifically, the interview process. It will be in charge of making the first selection, based on the company's recommendations.
In more general terms, a job agency can be considered as an intermediary between both parties: employer and candidates. It is worth mentioning that employment offices receive employment information from people through their website. From there, it is possible to upload the curriculum, indicating all the possible data that complement the experience and knowledge in the matter.
Although the agency is in charge of selecting the candidates, the interested company will have the last word and determine if the candidate is suitable for the position.
Top 10 US Employment Agencies Near You
Currently, you have different alternatives in terms of recruitment agencies to work with. This will help you have more chances to find a job. Make sure you are very precise about the information you provide. Next, you will find the best employment agencies in the United States:
Randstad
It is a company whose foundation dates back to 1960, precisely in the Netherlands. Over the years, it has established itself as one of the agencies with the longest track record worldwide. Even in 2018 it was considered the largest human resources company above Adecco.
Among its particularities we have that it has offices throughout the country, so if you have no problem relocating, it is a good alternative to find a job in any city in the USA.
From their website you can create job alerts, filter your search based on different specifications, and more. Randstad stands out for being a temporary employment office, which will help you find a job position in a short time.
Kelly
It offers employment opportunities throughout the United States, however its website is only available in English. Over time, it has positioned itself as one of the agencies with the most experience in the area of ​​human resources in the country.
Kelly is one of the oldest employment agencies, since it was founded in 1946. It has a vast number of offers, which is why it has allowed millions of people to find a job. In addition, it provides solutions at the Staff, talent and subcontract level.
Adecco
If you consider that it is appropriate to get a job through a traditional agency, this is the one. It is found in more than 70 countries and has an important prestige in the field. Thousands of companies trust the services offered by Adecco.
Currently, it is one of the recruitment agencies to work with multiple remote job searches (from your home). It also offers temporary and permanent positions. Through its website you can search for jobs by industry, state, type and company. They have an APP that will make your job search easier.
Integrity Staffing Solutions
If you prefer to look for work in a Spanish-speaking employment agency, this is for you. Their website is in Spanish and they have job offers throughout the country in addition to having a widely outstanding financial flexibility.
Compared to other employment offices, Integrity Staffing Solutions is focused on helping immigrants find a job position . It even has a section where you can enter your data to work with them.
The Help Company
If you have experience as a cook, babysitter, care for the elderly and tasks related to the home, this work company is precisely focused on domestic jobs. However, their website is only in English.
They also have a blog where you can find information related to cleaning services, including recipes. The Help Company, are only available in San Francisco, Los Angeles, and New York City.
Corner Stone Staffing
It focuses on technical or customer service areas such as Call Center, sales and marketing. They claim to offer all kinds of benefits if you are hired by this employment agency such as: health insurance, job search assistance (free of charge), etc.
But it should be noted that it is only found in the Dallas and Fort Worth Metroplex , Texas. If you reside in one of these counties and have experience in the areas of engineering, administration, accounting, technology, etc., CornerStone Staffing is a good option to find employment.
AMN Healthcare
Like other employment agencies in the USA, this one also specializes in a certain sector, specifically, in those who have knowledge in the care of the elderly and the elderly. So if you are a nurse, doctor, therapist, caregiver and health professional, it will be very easy for you to find a job here.
You should know that the AMN website is in English, but that does not detract from being one of the best job search agencies. It was even selected by Forbes as the company with the largest number of employees in 2022.
Creative Circle
It is one of the most important job placement agencies in the country in the area of ​​graphic design , advertising, web design, marketing and work related to creativity, hence its name. One of its most relevant benefits is that it offers health insurance, even if you are working independently.
It has other peculiarities: if you refer a friend you will get $500 for each person you bring to the company. It is a work office that focuses on freelancers. So it's very different from the classics. Creative Circle offers job placements throughout the US and Toronto, but primarily targets remote jobs.
Aquent
In their BIO, they state that their objective is to " turn your workforce into a powerfully diverse force ", which is why they identify themselves as an employment agency adapted to current needs. Aquent has jobs for you with different hiring modalities and in different work areas, always focused on flexibility.
It is available in a variety of US cities like Alabama, Baltimore, Denver, Houston, Orlando, Tampa, Wisconsin , etc. They are also found in Canada, precisely in Toronto and Vancouver.
Read Also: The 10 Best Travel Agencies In The United States
TEKSystems
It is another specialized recruitment agency, but in technology and computing. They work with more than 5,000 companies in the United States, putting engineers and web developers in contact with jobs that are clearly focused on their area.
TEKSystems has all kinds of job opportunities from architecture, Project manager, to security analyst, systems, among others.