Top 10 Construction Companies in the United States
The construction sector in the United States is one of the most important. It is expected that in the coming years it will grow by 2.7%, in addition to the fact that it is a market valued at more than 1 trillion dollars, despite the blow it suffered during the pandemic.
If you are starting in the construction business or are thinking of dedicating yourself to it, you probably do not know which construction companies to apply and start a career. Here we mention the 10 most important.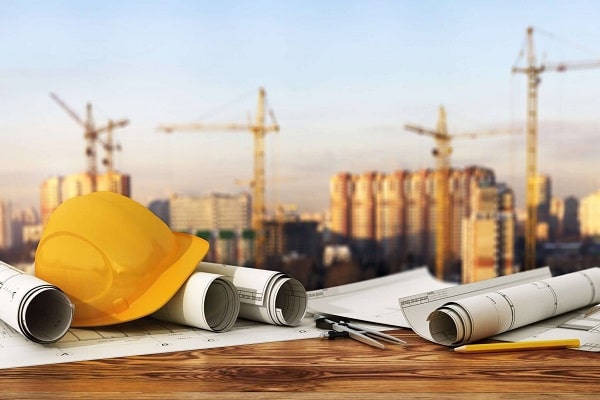 The 10 Construction Companies In the United States
1. Whiting–Turner
It has management services for construction, integrated project execution, general contracting and design. It is one of the oldest companies in the sector. It was founded in 1909. Currently, it has more than 50 offices in the country, but its main headquarters are located in Baltimore, Maryland.
It is a financially independent construction company, so its financial capacity exceeds 4 billion dollars. It has one of the highest annual revenues in the industry at nearly $9.2 billion. Nor does it have debts. In general, it stands out for its broad solidity.
For all of the above, Whiting-Turner is one of the fastest growing construction companies in the United States, regularly having job openings. It is estimated that it has around 4,300 employees.
2. EMCOR
It is a construction company with mechanical, electrical, industrial and energy construction services. Unlike others that have been in the industry for more than 50 years, EMCOR has managed to grow in a short period. It was launched in 1994 and currently has more than 80 companies in the USA. Its headquarters are located in Fort Wayne, Indiana.
It has managed to position itself in the 344th place of the Fortune 500® magazine, which exposes the companies with the highest income during the year. Specifically, it has come to declare annual income of up to $8,000 million. Other services they provide are indoor air quality, fire protection and building automation. They are also benchmarks in sustainable construction.
3. Turner Construction
It is an international construction company (it is present in 20 countries) with 45 offices in the United States. It has been providing its services in the field for more than 120 years. They have designed important projects in the country, such as the Whitney Museum of American Art located in New York City.
It is considered a leader in other industry segments such as green building, healthcare, and even aviation. It has one of the largest number of employees in the sector: more than 10,000.
As for the annual income they receive, these are around $7,000 million. Turner Construction completes about 1,500 projects each year. It is also a construction company to apply.
4. DPR Construction
It is a commercial construction and management company that works independently at an international level. They identify themselves as a " technical builder " focused on achieving the best results. They have 28 offices in the country, but they also have a presence in Europe and Asia.
DPR Construction was founded in 1990 and in the short time it has been building it has distinguished itself, to the point of being recognized as one of the Top 50 General Contractors of the last 30 years. They assure that it is an excellent place to develop yourself in the construction sector.
In recent times, precisely in 2021, they managed to invest some 13 million hours of work in more than 600 projects around the world. This led to the builder getting close to $7 billion in reported annual revenue.
5. Hensel Phelps
They plan, build and manage their projects. Each one is ingeniously designed to stand out from other construction companies in the United States. They analyze each angle using a collaborative planning system, in order to identify efficiencies and anticipate problems.
She is a home builder, but her work also encompasses the development of commercial offices, schools, hotels, residences, museums and much more. She has been in the industry for many years. It was founded in 1937. Its headquarters are located in Greeley, Colorado, where it all began.
Currently, Hensel Phelps has 10 locations in the United States. She has annual revenue of approximately $6 billion. They have built important buildings such as the headquarters of Marriott International.
6. Walsh Group
It was founded in 1898, which makes it the oldest in the country. This construction company near me has been offering its services in North America for four generations, mainly Canada and the USA. It is a group of construction companies.
They originally started as a family carpentry business. Incredibly, they currently have 20 offices spread across both countries. Its annual revenue reaches $5.4 billion. It is characterized for being one of the main builders of water treatment plants, bridges, airports, residential buildings, hospitals, etc.
Walsh Group has a "no one gets hurt" safety culture. They consider it their mantra, as well as being their main commitment to their employees. They also stand out for being a company that gives back to the community, such as financial aid to companies and individuals. Likewise, they operate in a responsible manner with the environment through sustainable practices.
7. Tutor Perini
They stand out for their integrity, excellence and creativity when it comes to developing projects. They are a leading civil construction company. They have elaborated complex buildings in the commercial, aviation, education, health, lodging, and residential markets, among others.
It was born from a merger between two construction companies: Perini Corporation and AG Tutor Company. Specifically, Tutor Perini emerged recently, in 2008. Regarding annual revenue, in 2021 they declared $4.6 billion.
They are passionate about a strategic approach, integrated with a perfectionist vision. His team is made up of upright contractors and builders, ready to carry out large-scale projects. It is also one of the best construction companies in USA to apply for.
8. Bechtel Corporation
It is a reliable construction company specializing in civil engineering, construction and project design for various sectors of society and government. It was founded in 1898 in San Francisco. Its headquarters are currently in Reston, Virginia and it continues to be led by the Bechtel family.
Not only is it one of the oldest, but it has the largest workforce as far as construction companies are concerned. Its team is made up of 55,000 workers. For this reason, annual revenues are among the highest in the industry: $17 billion dollars.
They have projects all over the world, but they also focus on giving back to the community. For example, they create partnerships to support clean nuclear power programs. Likewise, they are committed to the development of a sustainable future.
9. Fluor Corporation
It is an international construction company with 50 offices around the world. Its headquarters are located in Irvine, Texas. Operates since 1912. In recent times, thanks to its annual revenue of more than $15,000 million, it has managed to position itself in position 196 in Fortune 500® magazine. They have comprehensive EPC services to clients from different sectors.
Fluor Corporation has a workforce of 40,000 employees worldwide trained to develop projects 24/7. The services they offer are in manufacturing, engineering, management, maintenance, procurement and construction. Their work is delivered with the highest quality and safety.
10. Gilbane
It is the last of the best construction companies in the USA. It offers integrated services in the area and facility management. In reality, it is a conglomerate of construction companies. It began as a joinery in 1870, founded by the Gilbane brothers, William and Thomas. Currently, they have 45 offices around the world.
This home builder has hundreds of projects, so its annual revenue is expected to be high, although not as high as the competition. In the last time they have managed to obtain $6,500 million. Here you can also apply for a job position in the industry, whether you are a recent graduate, veteran, professional or blue-collar.
Read Also: The 10 Best Employment Agencies In The United States
What Do These Construction Companies Have In Common?
Not all are the same. Some like Hensel Phelps and Bechtel are family owned and have been in the industry for decades, while others like DPR Construction came on the radar only in the early 1990s. Also, the services they offer vary from one another.
But one of the aspects they have in common is the commitment to design, develop and build safe buildings of the best quality so that people can reside in them. We can even add that they have all adopted sustainable technologies to reduce the damage that the construction industry generates on the planet.