The Most Valuable Brands In The World In 2022
Did you know that some brands have a value that exceeds the GDP of some countries? We tell you which are the most valuable brands in the world in 2022.
People have a name that defines them in society, well, companies too. Although the name of a person with few exceptions does not have an economic value as such, the name of a company does.
It is the brand, a business concept that also has its roots in marketing and that in recent years has been transferred to people under what we call 'personal brand'. A formula that generally applies to anonymous people, since the superstars we all know have made their name… a brand. And they compete with what we have always known as a 'brand': the name and logo of a company recognized in the market.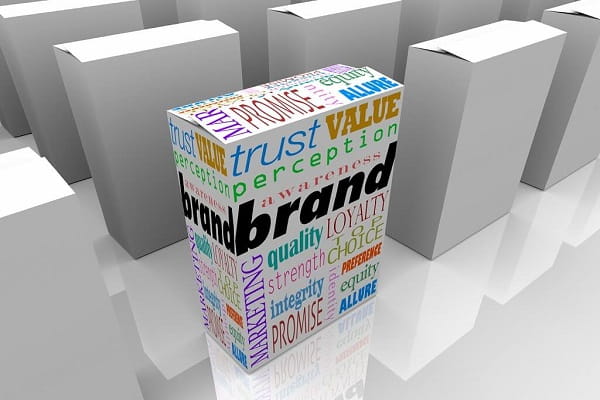 Today we are going to know which are the most valuable brands in the world in 2022. Some you already know.
Most Valuable Brands In The World In 2022
10. Louis Vuitton
The tenth most valuable brand in the world in 2022 is the French Louis Vuitton. It is a popular fashion brand and synonymous with luxury, which makes it a colossus valued at more than 124,000 billion dollars. Louis Vuitton is the perfect and one of the most preferred brands by celebrities and politicians, it is mostly used by wealthy people because of its uniqueness, details, quality and price.
Read Also: Top 10 Richest Countries In Europe
9. Alibaba
The Chinese e-commerce giant is positioned in the ninth position. Although in the West it is not well known (except if we talk about AliExpress), in China it is an institution comparable to Amazon. And a rival to the American giant, with tentacles in different business areas… exactly the same as Amazon. No wonder the brand is valued at nearly $170 billion.
8. Facebook
Although the social network founded by Mark Zuckerberg is not going through its best moment, its brand continues to maintain a truly incredible value. In fact, it exceeds $186 billion, despite the fact that the parent company has rebranded itself to Meta as part of a business restructuring that seeks to rely less on social media and more on other businesses like the Metaverse.
7. Visa
This payment gateway company enters the top 10 most valuable companies in the world in 2022. It is not surprising, since more and more people stop using cash and go 'plastic'. Although mobile payment is the future and new currencies, including cryptocurrencies, are beginning to roar with force. Visa knows this, and that is why it begins to propose adventures that embrace the crypto world. All this makes this popular brand a colossus valued at 191,000 billion dollars.
6. McDonald's
The restaurant chain is an icon with many faces. On one hand, it is a symbol of American culture, which it represents from a gastronomic point of view. On the other, it is the paradigm of capitalism and globalization. Not surprisingly, it has more than 34,000 establishments in 118 countries. 
It is always a safe bet as they offer the same menu in every corner of the world, although sometimes it adopts particularities from the country in question. Few can resist the big golden M, recognizable anywhere as a meeting point for generations of humans eager to taste one of their favorite foods. For all this, the McDonald's brand is worth 196,000 billion dollars.
5. Tencent
Once again, we traveled to China to find the fifth most valuable brand in the world in 2022. And the most curious thing about it is that it is a matrix from which many other brands that are more recognizable hang. This digital company is a mainstay in the video game world, with interests in dozens of studios such as Epic Games or Ubisoft, studios of which it owns significant percentages. 
They are the most recognizable brands in Europe from a giant that reigns in mobile games and that has apps as popular in China as WeChat, the local WhatsApp. With this Tencent is ranked among the most valuable brands in the world exceeding 214,000 billion dollars.
4. Microsoft
It is synonymous with computing and a name that accompanies us every day at home and at work: on the computer. Microsoft, the creator of the most essential OS Windows and Microsoft packages, is the fourth most valuable brand in the world, with 611,000 billion dollars. No wonder its largest shareholder and co-founder, Bill Gates, has spent years at the top of the list of the world's richest people.
3. Amazon
As we move up the table, things get even more interesting although there are few surprises. The electronic commerce giant – the American Amazon, as we have already seen the Chinese – is the third most powerful brand. It is another synonym for the digital age, in its case a new way of buying and selling products and many more things: online videos (with Twitch) and high technology in the cloud (with Amazon Web Services). 
Although lately, Amazon is also synonymous with Prime, which in turn is known with streaming and of many more things. Perhaps that is why it exceeds 705,000 billion dollars.
2. Google
We continue with technology and we arrive at another essential giant in our day-to-day, either to answer any question worth mentioning or as a tool for those who use Android mobiles. Google is a digital colossus whose brand is valued at $819 billion. All this, despite the fact that years ago it invented a matrix, Alphabet, from which to hang Google itself as one more sub-brand… because the giant was beginning to enter sectors somewhat removed from the concept of 'search engine'. 
1. Apple
We got to the top, to the pinnacle of the most valuable brands in the world. And the result is not surprising: Apple is the most valuable and probably valued brand. Apple devices don't have clients, they have fans (die-hard fans). And it doesn't matter what product they put on the market: it automatically becomes a bestseller capable of surpassing its previous versions. 
Read Also: The 10 Richest Presidents In The World [Updated]
Apple is unbeatable and a study and success story that no one has been able to replicate, or even imitate with any success. That is why the brand exceeds a valuation of 947,000 billion dollars.