How To Book An Appointment In German Embassy 2022 (Nigeria)
If you need accurate information on how to book an appointment in German Embassy of Nigeria this article got you covered. Germany is one of the top countries Nigerians are comfortable visiting and this is due to the fact that it is a world-class country with well-civilized people, also you hardly have racial profiling here and everyone is friendly especially to foreigners.
Aside from the aforementioned fact, Germany is well developed, well structured and very secure, the country is also blessed with a rich history which tourist finds interesting to learn about, the economy of the country is also very stable and rapid in growth.
The rate of technological advancement in Germany is very high, this has provided huge job opportunities to many people and you do not have to worry about space as the country has the largest landmass in the whole of Europe.
With the poor economy of Nigeria, less development and lack of jobs many young Nigerians seek a greener pasture which top world countries like America, Canada, France, Germany, United Kingdom, Italy e.t.c. and aside from that Nigerians may need to travel for one reason or the other.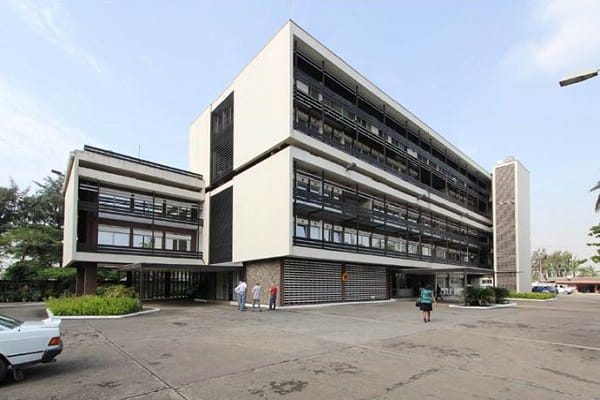 The strong nature of Nigerians made them live conveniently in various countries, Nigerians are resilient people and hardly will you find a country with no Nigerian living there, if there is one then the country is not inhabitable.
For this reason, you as a Nigerian will need the service of the German Embassy in Nigeria if you are interested in traveling to Germany, this is why we have taken our time to research and publish information on how to book an appointment in German Embassy.
Why Do People Travel to Germany?
Viewing it from the Nigeria perspective the main reason why you see Nigerians try to travel to Germany is to seek greener pasture because Germany is way better than Nigeria in all ramifications.
Aside from this fact we have other reasons why Nigerians travel to Germany and according to statistics we have listed other reasons below:
Education purpose (Study)
Conferences and Research purpose
Family member visitation
Job search or Work assignment
Leisure and Tourism
Health-related purposes
Whichever purpose or reason it may be there are visa types attached to them with a duration of stay aside some which have no limit due to what Germany could benefit from or some other rare reasons.
How To Book An Appointment In German Embassy
The only method in which you can book an appointment in German embassy in Nigeria is online, follow the steps below to book a visa appointment:
Launch your browser and visit the German embassy's official website in Nigeria via https://nigeria.diplo.de/.
Scroll down to the footer area where we have "German Embassy Abuja" and "Consulate General Lagos", click anyone which is preferred by you.
Once you clicked your preferred option a page will be displayed which contains some information about the embassy or consulate, scroll down to where we have "Contact the Consulate General Lagos" or "Contact the German Embassy Abuja."
A form will be displayed asking for your information, fill in your valid details accurately e.g. phone number, name, email, physical address e.t.c.
You will be asked to state the reason why you are applying to travel to Germany and input a well-constructed text in the box.
Go through all the input fields and make sure there is no mistake made then you can submit your application form.
Note: Make sure you get all your travel documents ready before applying for the German Visa through the Nigerian German Embassy website.
Notable Points When Getting Germany Visa Appointment
The rules set by most foreign embassies in Nigeria are quite different, they have some different and some similar requirements, you want to get all your documents ready before you start at all and it demands diplomacy and accuracy, you do not want to leave a stone unturned.
As stated earlier the German embassy in Nigeria are two, we have the German Embassy located in Abuja (FCT) and also the other which is the Consulate General Lagos situated in Lagos State.
To book an appointment for a visa interview you need to kickstart the process early so you don't get any delay for whichever reason you intend to travel for. Remember that without a visa issued to you via either the German embassy in Abuja or the Consulate in Lagos you cannot travel to Germany.
Also, most visa approvals are done in the Lagos consulate, only on a few occasions will you get a German visa issued to you in Abuja so we advice you to use the Lagos Consulate option.
Once your application submission has been gone through they will contact you on further steps you need to take, make sure you read through on how to book an appointment in German Embassy and have all your travel documents like passport, bank statements e.t.c. ready before proceeding with the application.
Read Also: How To Book An Appointment In American Embassy (Nigeria)
With this guide on how to book an appointment in German Embassy we hope you get speedy approval and get issued your Visa. We wish you the best of luck.