Top 10 Best Fashion Schools In The World [2023]
The world of fashion is gaining more and more followers. Designers, influencers, own brands and even television programs focus on a subject without which we could not follow patterns of trends, expression and clothing. The best fashion schools in the world are increasingly in demand to create a niche for themselves in this sector.
Fashion is a world in which many artistic study subjects are included, such as design, pattern making, styling, customization and even photography. And it is that the latter is part of the great fashion campaigns and magazine covers that are dedicated to this profession.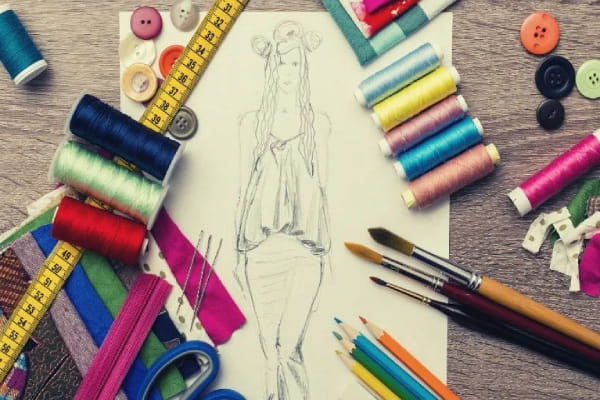 That is why this profession has numerous schools and universities around the world so that you can train. In this article, we are going to know the 10 best fashion schools in the world where you can study
1. Central Saint Martins, London
In the top 1 of the ranking is this school in the United Kingdom, one of the most prestigious in the world, in whose classrooms important and prestigious fashion figures such as Stella McCartney, John Galliano, Alexander McQueen, Pierce Brosnan and Antonio Banderas have been trained.
Relevant figures from the world of fashion such as Tom Ford, Marc Jacobs, Bella Hadid or Donna Karan completed their studies at this Institution located in Manhattan.
Parsons, founded in 1896, is the best-known school in the United States and is characterized by its training with about 10 students per class. This school is not available to everyone, since its prices are quite high, and it offers undergraduate and postgraduate programs.
3. Royal Academy Of Fine Arts Antwerp, Antwerp, Belgium
In third position is this Belgian fashion academy, founded in 1663 by David Teniers the Younger and considered one of the oldest in Europe. Currently, they only accept 84 students to study the Degree in Design and Fashion with which students will learn various subjects such as Drawing, Art History and Philosophy.
The Bachelor's and Master's course in Visual Arts, Fashion, will help students work with new forms, original remakes of materials, and alternative creative processes.
4. London College Of Fashion, London
This institution is part of the University of the Arts London and is the pioneer center in London to offer a specialization in fashion research and consultancy. Its study offer is based on postgraduate courses and short courses on fashion, makeup, style and beauty.
5. University Of Art And Design In Helsinki, Finland
This university was founded in 1871 and has become one of the largest in the Nordic countries and Europe. She is also known as Aalto.
Its academic offer is based on Bachelor's or Master's studies in Collaborative and Industrial Design; Fashion, Clothing and Textile Design; or contemporary design program.
Also known as the FIT, this institute was founded in 1944 and offers undergraduate, graduate, and non-credit courses through the Center for Professional Studies. The best known of these is that of Training in Sewing.
7. Bunka Fashion College, Tokyo
In order to be part of this school, it is necessary to speak Japanese, since its training program is taught in this language. It is the most important school in Japan, since it was the pioneer in being founded, specifically in 1919, but it did not receive its current name until 1936.
Its training program is based on the study of fashion, marketing, accessories and textiles.
8. Marangoni Institute, In Milan
Another of the countries that could not be missing from this list is Italy. Italian fashion is a great reference in this industry, and one of the most important institutions in the country is the Marangoni Institute, where celebrities such as Moschino and Domenico Dolce studied.
Its fashion studies offer includes professional programs, undergraduate and postgraduate study, as well as short courses. Their training can not only be taken in Milan, but is also available in London and Paris.
9. ESMOD, In Paris
Known as the Higher School of Fashion Arts and Techniques, it was founded in 1841 by Alexis Lavigne.
In this school, the Fashion Design and Creation programs are taught, in which you will have all the materials, design classrooms, pattern creation, sewing, fabrics and sewing machines.
Read Also: Best Business Schools In The World [Top Ranked]
Also known as KUL, this university was founded in the year 1899, but it was not until 1992 that it was recognized as a public university.
One of its specializations is training programs in fashion, specifically the bachelor's degree, in which students are trained through 2D and 3D sketches, knitwear and digital printing in workshops and studies and fashion design.
These are the 10 best fashion schools in the world in which to train. If you have studied in any of them, leave us a comment and tell us about your experience.