Top 10 Richest Fuji Musicians In Nigeria 2023
Wondering who the richest Fuji musicians in Nigeria are? In Nigeria Fuji music is a melody that both the old and young listens to, it can also be played at events and some even make it on the list of modern/classic kinds of music played alongside Afrobeats and hip-hop.
The list of the most successful Fuji musicians in Nigeria just like other music genres is a competitive one, as a Fuji artist, you have to compete with numerous musicians like you to make a name for yourself.
Some have been in this genre for decades and have gained relevance within and outside the shores of Yoruba land even beyond Nigeria, many have played this same Fuji music in Italy, America, the United Kingdom, Canada and other top-world countries.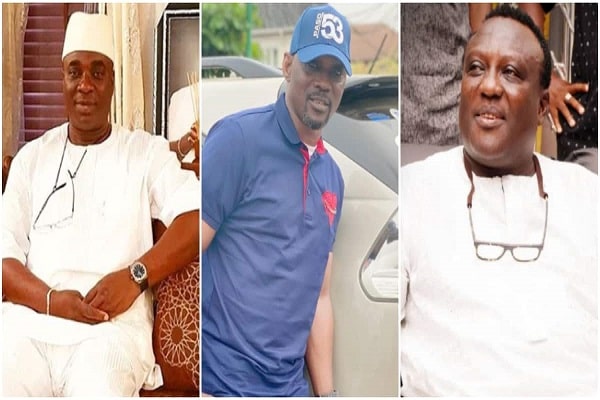 Those on this list are exceptional and their hard work pays over time which is why they are considered successful and also known to be the wealthiest Fuji musicians in Nigeria today.
Read Also: Jumobi Adegbesan [Richard Mofe Damijo Wife]; Bio, Age, Career & Facts
Based on popular demand we bring to you the top ten Fuji musicians in Nigeria whose Fuji music is played more often. Below is the full list of the top 10 Richest Fuji Musicians in Nigeria and their individual net worth in the ranking from No tenth to first.
The 10 Richest Fuji Musicians In Nigeria
10. Taye Currency – Net Worth: ₦88 Million
On number 10 of our list the richest fuji musician we have Alhaji Taiwo Akande Abdul Rasheed Adebisi popularly known as Taye currency .This Fuji musician is not only a Fuji artist , he is also a singer, a songwriter and is not only very well respected in the Nigerian fuji music industry, his type of Fuji is subsequently very unique and mostly preferred by the youths.
Taye Currency has been able to win the heart of so many Fuji lovers and thus given him a very huge die-hard fan base, Taye currency is a must-watch fuji musician in Nigeria.
Taye Currency net worth is estimated to be ₦88 Million Naira making him the tenth richest fuji musician in Nigeria currently. We can not but wish for the hardworking Fuji musician success as he moves higher in this field as the year passes by.
9. Remi Aluko – Net Worth: ₦100 Million
Remi Aluko is a Fuji musician most Nigerian will always remember any time, this outstanding fuji musicians has put in a lot of efforts into music and has been rewarded so many times . He stands to be one of the best Fuji musicians of our time as all his albums are all really nice.
Remi Aluko at a very young age started singing thus creating a niche for himself with his own performance and Fuji style that can't be copied easily. One would think that Remi Aluko is only focused on Fuji music production but I would love to break it to you that he is also an actor, and has been starred in some Yoruba movies in which his performance was excellent, most people love to see him appear on the screen.
His wealth comes from singing Fuji music and also acting. There were a lot of controversies and rumors about Remi Aluko, of him being blind. Though the singer had debunk the rumor of being blind saying that it was only his sight that gave him issues. Remi Aluko net worth is estimated to be ₦100 Million, this earnings is money made from shows, music, business and acting.
8. Muri Thunder – Net Worth: N200 Million
Another person who falls in line with the ranking of richest fuji musician is Muri Thunder, his real name is actually Muritala Ademola Salaudeen. Muri thunder is a native of Oje in Oyo state who was born on the 5th of August 1973, he is a well respected and positive Fuji musician.
Muri Thunder started his siniging career at a youthful age in the ghetto of Lagos and since he came into the limelight his fan base has been increasing day by day. Muri Thunder has had different live shows of which took place both in Nigeria and abroad and across the coasts of Africa giving great music and satisfying his fans both home and abroad.
Muri Thunder has an estimation of ₦200 Million Net worth, his has earned this wealth from streams, shows and music albums he has done, he is currently ranked as the 8th richest Fuji musician in the world.
7. Shefiu Alao – Net Worth: ₦350 Million
Seventh on our list of the richest Fuji musicians in Nigeria is Shefiu Alao who has an estimation of ₦350 Million. Shefiu Alao is a popular man that is cherished by both his young and old fas as they seem to enjoy his style of fuji music.
He even has a name he gave himself "Omo Oko" which means (Village boy) in Yoruba language, while some people look up to shefiu as Shefiu Alao is a man of fame and popularity as the name rings a bell even to those who do not have interest in Fuji music. Shefiu Alao is very humble and respectful despite his wealth and all he still knows that humility is.
Being ranked as the 7th richest fuji musician in Nigeria means not only is he talented he is also passionate about what he does which is singing fuji music, and this has been very helpful in building his career. Shefiu Alao has earned so much through his live shows, music albums and business.
6. Sule Alao Malaika – Net Worth: ₦400 Million
Sule Alao Malaika net worth is estimated to be around ₦ 400 million earning him the rank of the 6th most richest on the list of richest Fuji musicians in Nigeria. His stage name is Malaika, Malaika was born in the month of feburary 1973, though born in lagos he was raised in Ogun state.
Just like other inspiring Fuji musician, Malaika started his career at a young age and has been doing well ever since, He has a huge fan base leading to his fame which grows day by day.
Malaika has been traveling and performing in different developed countries, and has even performed in the united States since 1997. This I must say has come with so much hard work, the source of his income is attributed to his overseas live shows, shows he made in Nigeria and his albums.
5. Adewale Ayuba – Net Worth: ₦ 420 Million
Adewale Ayuba is amongst the best fuji musician making him the fifth richest fuji musicians in Nigeria, with a total estimation of ₦ 420 Million Naira. Ayuba doesn't play when it comes to Fuji music. Adewale Ayuba is a living legend who was born on the 6th of may 1966, this great Fuji musician really does know the heart ad wants of his listeners and fans as he tends to give them want they want.
His style of fuji music is well recommend in the music industry. Adewale Ayuba style of fuji music is quite different as people know him to be a man faith thereby putting so much thoughtful words and touching messages into his lyrics.
Adewale Ayuba is a dedicated Christian and has taken his dedication very seriously, one could see that its also reflects in his style of music.All Adewale Ayuba wealth comes as a result of his music, live shows and the endorsements he receives.
4. Saheed Osupa – Net Worth: ₦450 Million
Saheed Osupa, top four richest fuji musician with an incredible talent, is a well educated man that studied engineering and also doing it for living. Saheed osupa had started singing music since his school days giving him the will to continue ever since.
Saheed's style of fuji music is also different as his lyrics contains traditional adage and proverbs, making him a true son of the soil. Saheed Osupa has become so successful in the Fuji world of music making him to compete and become rivals with other Fuji musicians like the likes of pasuma and co.
The rivalry came as a result of Osupa being crowned the King of Music in which his rivals felt he did not deserve thereby turning the fuji industry into a war zone. Despite everything his fans still regards him as the king of music leaving him with a huge fan base. Saheed Osupa has esrned alot from his music and other businesses has he has an estimate net worth of ₦450 million.
3. Abass Akande Obesere – Net Worth: ₦500 Million
Alhaji Abass Akande Obesere is a famous Fuji musician and a songwriter popularly known as Omo Rapala. Abass Akande was born in January 20th of 1965 in his hometown in Ibadan. Abass style of Fuji is filled with energy, he is also explicit about what he does making listeners and fans more interested in his songs.
He has also come out to say that his inspiration come from sikiru another Fuji icon. Some of his songs were not allowed to be played as they were too toxic. Not only is he known for singing Fuji music, he is also a professional business man with the estimate of ₦500 Million naira. He has also signed up with various record labels of which sony music is part of . Abass Akande is a well reputable man in the society.
2. Pasuma Wonder – Net Worth: ₦555 Million Naira
The second most richest fuji musician with an estimation of ₦555 Million Naira is Alabi Pasuma Wonder, a very classic man loved by Fuji lovers, Alabi pasuma doesn't just sing one type of Fuji music, he is wild as he sings various types including gospel.
He isn't the 2nd richest Fuji musician in Nigeria for no reason has he has been in the game for a very long time. Not only is Alabi pasuma young vibrant, he also show modernity in his songs which leaves both young and old impressed. And being on of the best in the industry comes with passion which alabi has had since a young age.
His passion has earned him a lot and brought him far as he also features in some yoruba movies. Why Pasuma style of music is different is because he has managed to mix both fuji and afro music together, earning him a big fanbase both home and abroad.
1. Wasiu Ayinde Marshall – Net Worth: ₦800 Million
Wasiu Ayinde Anifiwise Marshall also known as KWAM1 is the richest Fuji musician in Nigeria and also first on our list. K1 which is known to be his stage name hails from Ogun state and was born on the 5th of march 1957 he is the oldest amongst the most successful fuji musicians.
This is a ranking that can not be questioned as it has come with so much dedication, talent, inspiration, nice music and hard work. He is the type of entertainer everyone would want to invite to an event to play for them. Wasiu is not only a good fuji musician here in Nigeria but also in other countries as he is always booked through out the year performing what he does best.
KWAM 1 is the highest-rated Fuji musician, the most successful Fuji artist in Nigeria today. His music is recommended by both young and old. He was given the crown of first Mayegun a chieftaincy title in yoruba land, given to him specially. Wasiu Ayinde net worth is currently estimated to be around ₦800 Million.
Read Also: Folorunsho Alakija Net Worth & Bio -The Richest Woman in Nigeria
Here comes the conclusion of theis piece, we believe you will also agree with us that the listed are the most successful and popular Fuji musicians, if you beg to differ or have any question or contribution to add kindly make use of the comment box below.