The 5 Most Successful Forex Traders In Nigeria 2023
Care to know the most successful Forex traders in Nigeria today? Forex trade is popularly known as foreign exchange, FX, or currency market. A foreign exchange market is a market meant for trading currencies. The foreign exchange market has been globally decentralized as well as competitive as it determines the exchange rates of every currency.
The forex market is not only a marketing business meant for exchanging currencies but it is a market that also includes the act of buying and selling (trading).
Forex trade is the world's most traded financial market where the speculation of national currencies takes place amongst banks, institutions and investor traders.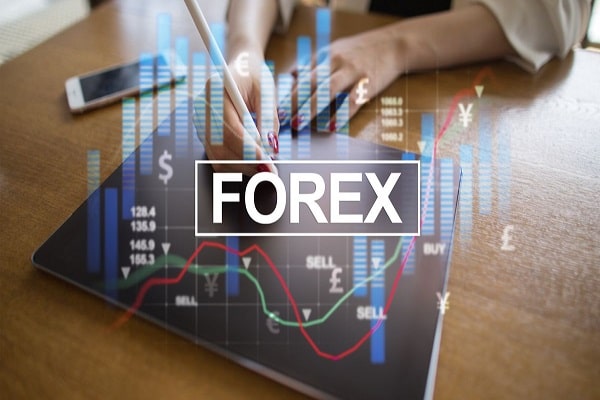 The trading of currency to another has no centralized location as it has gone global with successful people involved. So in today's post, we will be looking at the top five richest and most successful Forex traders in Nigeria.
Top 5 Most Successful Forex Traders In Nigeria
Below we've listed the most successful forex traders in Nigeria currently:
5. Patrick Ogagbor
Patrick Ogagbor began the Forex market trade in the year 2003. He had started the Forex trade with a capital of about $200. In 2007 he decided to step up his game and thought of growing the money to a sum of $5000.
He was then trading as a part-time trader and not as a full-time trader because he was a full-time banker in the Zenith bank, he only was a part-time trader then because he wanted to add to his income as a banker.
In 2016 Patrick Ogagbor made quit his full-time banking job to focus more on forex trading full-time and he has since then not regretted making that decision as he is today on the list of top five most successful Forex traders in Nigeria.
In the process of generating thousands of dollars, he has gone from little beginnings to having numerous clients. He is said to believe that the Forex trade market is not just a trading market but it is an environment that needs to be carefully understood in order to gain a lot of profits. No wonder with his strategic and effective method he is a great force to reckon with. Patrick Ogagbor is known for his perfect timing and how he enters a trade when his requirements are met.
4. Chinedu Onuoha
On the list of most successful Forex traders in Nigeria is Chinedu Onuoha, he has been in the Forex business for 12 years and he is doing extremely well for himself. He isn't just a Forex trader, he is also in the business of exploring other instruments like commodities, futures and equities. He is a man who has a lot of strategies in ensuring that risk management practices are employed.
His strategies help him to curb any incurred loss that may want to rise from his Forex trade business. With his vast knowledge and strategies on foreign exchange, he has taken it up in himself to build up individuals who also want to know more about Forex trade, hence he started giving tutorials and strategies to beginners traders and individuals who are interested in foreign exchange in Nigeria.
Chinedu Onuoha is a respected figure in the country for his precise strategies even amongst the best traders in Nigeria.
3. Blessing Ezeako
Blessing Ezeako is not only part of the list of the most successful Forex traders in Nigeria, but also she has proven to many that the foreign exchange world is not only a thing meant for men alone. Mrs. blessing Ezeako is proudly the only woman in the list of successful top Forex traders in Nigeria.
Mrs. Blessing learned the Forex trade business on her own with no teacher to explain to her what she was doing. This, therefore, took a lot of her time and energy even though she had put in so much dedication. She started Forex trade with her own strategies and methods, she thereby incurred so much loss but that didn't stop her from putting in more effort.
She later decided to push herself more by getting all the possible information and sources she could find, she even went ahead to get proper training on the business. With time, she started upgrading by developing the community and she became more popular in the Forex trade industry.
It took her a lot of time, sleepless nights, dedication and her passion for trading to get to where she is now. Blessing Ezeako has a net worth estimate of $200,000 and is considered to be the third most successful and richest Forex trader in Nigeria.
2. Bade Ajidahun Afioluwa
Bade Ajidahun Afioluwa is one of the youngest Forex traders in the Forex industry. At the age of 19 years, Bade Ajidahun had started making his own millions. As explained by bade himself, he took Forex trading as entrepreneurship and as a form of business.
Bade started by investing a huge sum of money into the foreign exchange market thinking that if he invested more he would get rich quickly but due to his negligence, he lost a lot of his money and at that within a short period of time.
Though the huge financial loss didn't hold him back nor did it make him give up instead, he saw his mistake and learned a lesson from it. After taking responsibility for his mistake Bade sought to learn a rather profitable strategy the good way that would help him grow in Forex world.
He was, of course, successful in his approach and thus achievement of his gave him the ranking of the second on the list of the richest Forex traders in Nigeria. Bade Ajidahun net worth is estimated to be $220,000.
1. Uche Paragon

Uche paragon is the richest and most successful Forex trader in Nigeria today. Uche paragon started Forex trading at the early age of 23 years old and has made a great deal of the business ever since. Uche paragon has been in the Forex industry since 2007. Uche was said to have been interested in a xm Forex brokers advertisement that caught his eye, as they were offering $30 No Deposit Bonus for beginners traders in Nigeria.
He was with no doubt interested in the offer, but it wasn't as easy as he expected it to be, he then realized that proper training and strategy would be the best option for him to grow more in the Forex industry. He dedicated his time and effort to the business and today it is yielding much fruit.
He prefers to deal in the aspect of trading oil since oil is the most volatile liquid commodity in the Forex market. He owns two forex academics one in Lagos and the other in Port Harcourt. Uche Paragon net worth estimate is over $16 million and he is popularly known for his exclusive interest in expensive cars.
Read Also: The 10 Best Rappers In Nigeria [Updated List]
Here comes the conclusion of the most successful Forex traders in Nigeria, you too can pick interest if you wish, kindly make use of the comment box for any addition or question.