Folorunsho Alakija Net Worth & Bio; Meet The Richest Woman in Nigeria
Have you been wanting to know about the richest woman in Africa? This article gives full information on Folorunsho Alakija net worth, biography, business career, family and other important details about her.
Folorunsho Alakija is one of the most respected women in Africa, Nigeria is lucky to have a wonderful businesswoman who has been so unique in her ways, she stands out in everything she does and this alone has made her one of the most influential women in Nigeria and Africa at large.
Before we go deep into details let us quickly give you a brief profile information of Folorunsho Alakija.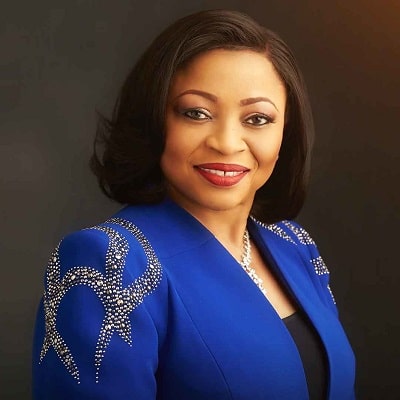 Folorunsho Alakija Profile
| | |
| --- | --- |
| Name: | Folorunsho Alakija |
| Date of Birth: | 15 July 1951 |
| Birth Place: | Ikorodu, Lagos |
| Nationality: | Nigerian |
| Spouse: | Modupe Alakija |
| Children: | Folarin Alakija, Rotimi Alakija |
| Profession: | Fashion designer, Businesswoman, Entrepreneur & Philanthropist |
| Net Worth: | $2.5 Billion |
You definitely want o read more about Folorunsho Alakija as the profile information is just the tip of the iceberg, continue reading to know about Folorunsho Alakija Biography, family, businesses and Folorunsho Alakija net worth.
Biography
Folorunsho Alakija was born on the 15th of July 1951 into the family of Mr. & Mrs. Ogbara in Ikorodu Lagos State Nigeria. She had her kid days alongside her siblings Hakeem Ogbara and Doyin Ogbara and at the age of 7 years she traveled abroad.
Her journey to greatness started when she traveled as this equipped her with the knowledge needed for her to flourish in all she does right now and this has propelled her into greatness of which today she is the richest woman in Nigeria and also one of the wealthiest in Africa.
Read Also: Jumobi Adegbesan [Richard Mofe Damijo Wife] Bio, Age, Career & Facts
Apostle Folorunso Alakija is now a force to reckon with all over the world as she portrays greatness and her love for humanity is one to emulate, she is rated as one of the most influential women in the world by Forbes and other popular magazines.
Education
Folorunsho Alakija had her basic education (primary education) in Nigeria till he got to about 7 years of age before she was flown abroad to the United Kingdom to continue her education in a boarding school.
After her elementary education in the United Kingdom, Folorunsho Alakija returned to Nigeria to proceed with her Secondary School Education, after that she returned to London to have her college education at Pitman's Central College and also the American College London.
After all the education she decided to get educated on a skill which lead her to study at the Central School of Fashion.
Career
Folorunsho Alakija career started after her education, she returned to Nigeria and had her first job as an executive secretary at Sijuade Enterprises in Lagos State in the year 1974.
She also had some other jobs and worked at First National Bank of Chicago which is now renamed to Fin Bank, it was going well but seems she wants to be independent which lead her to start her own personal business.
Folorunsho Alakija started her fashion business with full focus, her brand is popular Supreme Stitches, starting wasn't that smooth but with hard work, dedication and perseverance she was able to scale it high.
Supreme Stitches was later renamed to "The Rose of Sharon House of Fashion" and she has maintained this name for decades now, a lot of achievements and success from her business and this was visible to all. This made the Fashion Designers Association of Nigeria (FADAN) name her their national president and also a lifelong trustee.
Her input was well felt as she encouraged the production and display of Nigerian art, culture and tradition through the forum.
As a skillful and passionate fashion designer, Folorunsho Alakija became the most preferred fashion designer in Nigeria for celebrities and politicians, she was the personal designer for the wife of the Nigerian former Head of State Gen. Ibrahim Badamosi Babangida.
Alakija applied to prospect for oil license (OPL) which was granted to her and now she owns over 60% of the drilling venture off Nigeria coast which belongs to her, the Nigerian government tried to obtain back the land grant and this turned into a legal battle that spans for over 12 years, she ended up being victorious.
Immediately after the legal battle ended she got rewarded for her patience and became a billionaire in dollars within a twinkle of an eye, this made her not only the richest woman in Nigeria but the richest black woman in the world.
Since she became a billionaire all eyes were on her, she got famous and also was made the first female Chancellor of the Osun State University which is now Bola Ige University Osun.
Madam Folorunsho Alakija also had other businesses which was set up under her brand name "The Rose of Sharon Prints & Promotions" which specializes in heat/picture transfer, screen printing, monogramming e.t.c., and also "Digitalreality Print Ltd."
She is also into real estate, currently the Executive Vice Chairman of the real estate company "Dayspring Property Development Company Ltd."
In 1991 Folorunsho Alakija became a born again Christian and this helped her in setting up her desired foundation which through it she performs her philanthropic duties "Rose of Sharon Foundation", which ensures orphans, widows, students and other people who are less privileged are catered for through the provision of food, empowerment, scholarships and educational programs.
Family & Husband
Folorunsho Alakija is married to her husband of over four decades Modupe Alakija and their union is blessed with children, she currently lives in Lagos with her husband and four sons.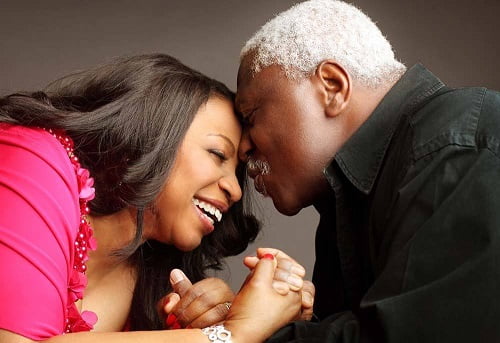 With grace hovering around her she had a smooth journey in her relationship and she alongside her husband are proud grandparents.
Folorunsho Alakija Net Worth
Folorunsho Alakija net worth is currently estimated to be $2.5 Billion which makes her the richest black woman on the planet, her fortune was made from her businesses; fashion, Famfa oil, printing company and her real estate business.
Read Also: Tony Elumelu Net Worth – Biography, Career, Assets & Facts
Aside from being ranked as the richest woman in Nigeria and the richest black woman by Forbes, she was also named as one of the most powerful women in the world.