NNPC Salary Structure 2022: Check How Much NNPC Staff Earns
Are you in need of NNPC Salary review? This article is centered on the current NNPC salary structure, we have revealed the various departments and how much each staff earns.
NNPC is an abbreviation of "Nigerian National Petroleum Corporation", it is one of the highest paying corporations in Nigeria and this is the reason why we have a lot of people trying to work under NNPC.
Just like every other leading oil company in Nigeria NNPC makes sure the welfare of its staff is well handled and this has attracted a lot of people to the petroleum industry which is why we at AllroundGist have taken our time to research about NNPC Salary scale so we can give you authentic information on how much NNPC pays ranging from interns to the senior managers in the company.
To further give you are clearer view of how much you can earn working under top oil companies in Nigeria we have also listed the salary structure of other oil companies in the country.
The Nigerian National Petroleum Corporation (NNPC) is a government-owned oil and gas agency that was founded in 1977, it is a company in charge of oil exploration and distribution in Nigeria with its headquarters situated in Abuja the Federal Capital City of Nigeria.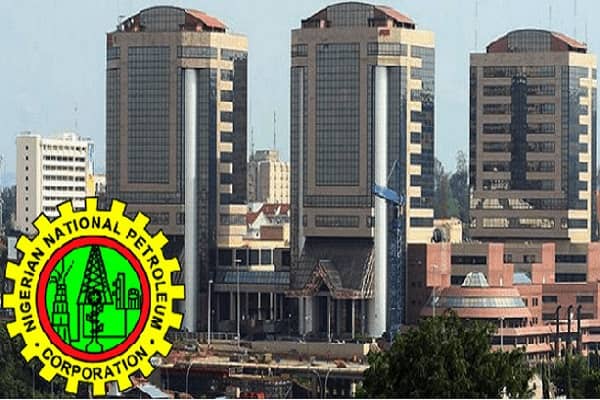 NNPC is into the exploration, refining, distribution and marketing of petrochemicals all through the domestic markets in the country, with such a huge task required to be handled daily there is no doubt that the organization will have a huge number of staff, annually NNPC recruitment portal is always opened for those who intend to work in the organization.
So, if you are a job seeker the oil and gas industry is one of the best places you can earn a good income in Nigeria as oil companies generally pay their workers handsomely with various monetary and non-monetary gains, your earnings will be determined by your profession, specialization, job specification when applying and also your location matters.
NNPC Salary Structure Updated Salary Scale
Here we won't need to bore you with too much introduction on the topic, you as a person seeking employment in NNPC need to be aware of other attractive bonuses or benefits which come in percentage aside from your normal salary.
We also need to let you know that just like other firms or companies they tend to keep the amount they pay their workers discreet but we have to meet with top officials of the company which is part of the research we do for our readers.
The current salary of NNPC is been revealed here with the bonuses staff are entitled to.
NNPC Interns Salary
Do you want to know how much NNPC interns earn monthly? Interns at NNPC earn a minimum salary of ₦18,000 – ₦30,000 which is within the minimum wage range. During your internship, you will be paid and this can take between 3 months up to 2 years based on the field you are going to be working in.
NNPC Entry Level Salary
Entry Level means you have been recruited hence you get paid better than the Interns, your salary scale ranges between ₦150,000 – ₦350,000 every month, this is the allocated earning for fresh graduates, graduate trainees also fall in this category so your job specification determines how much you get monthly.
NNPC Senior Level Salary (Managers)
The Managers or those at the senior level in NNPC earn a monthly salary which ranges between ₦500,000 – ₦5 Million, they are considered more experienced and they go home with a huge chunk of salary with other attractive benefits.
Mind you, the fact that they earn a lot doesn't mean they just sit in their offices as a boss without much work or input, their role is very significant due to their expertise gained over years of working for the organization and they have been through various training.
Oil & Gas Companies in Nigeria and Their Salary Structures
As promised earlier we have decided to include the current salary structure of top oil and gas companies in Nigeria, here they are:
Chevron Nigeria Salary Structure (Entry-level)
Another leading oil & gas company in Nigeria that pays well is Chevron, Chevron Nigeria Limited (CNL) is a company that works together with NNPC as a joint venture based on a 60% (NNPC) and 40% (CNL)sharing formula. Chevron is a popular oil company all over the world and it is currently the 2nd largest oil explorer in Nigeria, Chevron Nigeria entry-level salary is currently between ₦6,000,000 to ₦9,000,000 annually.
Shell Nigeria Salary Structure (Entry-level)
There is no doubt that Shell Nigeria is the largest investor in the Nigerian oil & gas industry, the abbreviation "Shell" is coined from "Shell Petroleum Development Company of Nigeria" (SPDC) and the company provides up to 50% of oil and gas consumed in the country, Shell Nigeria entry-level salary is currently pegged between ₦3,400,000 to ₦7,800,000.
Total E&P Nigeria Salary Structure (Entry-level)
Another leading oil & gas company in Nigeria is Total, the company also operates a joint venture with NNPC and also other foreign oil companies based on a 60% share for NNPC and 40% for Total. Total is one of the highest paying oil companies in the country as their entry-level staff earn between ₦7,000,000 to ₦12,000,000.
Exxon-Mobil Nigeria Salary Structure (Entry-level)
Exxon-Mobil which is popularly known as Mobil just like others also operates a joint venture with NNPC on a 60-40% sharing formula and has most of its operation in the largest oil-producing state in the country which is Akwa Ibom State. An entry-level staff of Exxon-Mobil earns between ₦6,000,000 to ₦10,000,000 yearly.
Oando Nigeria Salary Structure (Entry-level)
Oando Nigeria Group is one of the indigenous oil & gas companies making Nigeria proud, in short, it is the largest independent conglomerate in the Nigerian Energy industry and is fully active in the oil & gas sector handling the exploration, and production and also the distribution of petrochemical products. Over the years Oando has made the country proud getting listed twice on the Nigerian and Johannesburg stock exchanges, isn't that an exceptional achievement? Oando currently pays its entry-level staff a whopping sum that ranges between ₦1,800,000 to ₦4,800,000 yearly with other attractive bonuses.
Read Also: Nigerian Immigration Salary Structure [Rank Based]
Conclusion
It is quite difficult to get employed in the Nigerian National Petroleum Corporation (NNPC) because the company makes its selection based on merit, the best among the applicants are being selected so it may be difficult for most people getting a job from the company. Nevertheless, there is nothing wrong with trying yearly as it is worth the stress, there is a lot in there for you so you better get every necessary information you need before applying for a job with NNPC.