Top 10 Richest Men In Zimbabwe 2022; Current Net Worth
Who are the richest men in Zimbabwe? Zimbabwe may not be the giant of Africa, but the country sure has some of Africa's richest men. There are certain Zimbabwean business owners that have built empires over the years and amassed a lot of wealth.
Some of them are worth hundreds of millions of dollars in cash and assets. In this post, we will explore the 10 richest men in Zimbabwe as of 2022, as well as how they have been able to accomplish their wealth.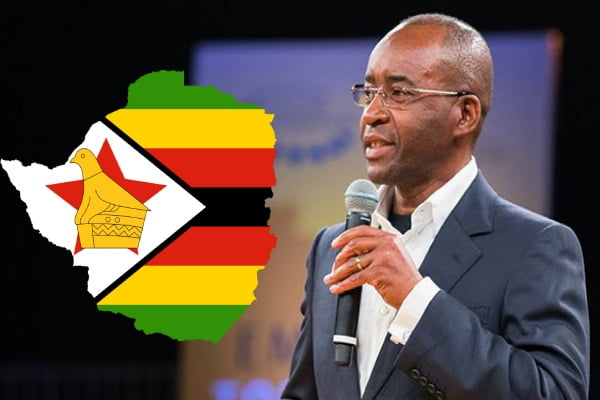 The 10 Richest Men In Zimbabwe
In a particular order, here are the 10 richest men in Zimbabwe:
1. Strive Masiyiwa
Strive Masiyiwa is a resilient businessman in Zimbabwe who has spent decades building one of the biggest establishments in the country. He currently owns 52% of a mobile phone network called Econet Wireless. When he initially founded the company in 1998, the Zimbabwean government wasn't in support of the establishment.
Strive Masiyiwa had to spend a few years fighting through the government's opposition. He eventually stabilized his company and has grown it into a multi-billion dollar company today.
Read Also: The 10 Richest Presidents In Africa [Updated]
According to Forbes, his net worth is estimated to be around $1.3 billion. This makes him the richest man in Zimbabwe.
2. John Bredenkamp
Although he's now considered a Zimbabwean, John Bredenkamp was born in South Africa, where he spent his first few years growing up. Before he turned 10, he relocated with his family to Zimbabwe which was known as Rhodesia at the time. While in the country, John had a very difficult time growing up into a teenager. Life became even more catastrophic when his father shot his mother, and his sister, and then committed suicide. The reason for this awful incident is unclear to this day.
Nevertheless, John Bredenkamp grew up to become an accomplished businessman. In 1976, he founded a company that traded tobacco. In the 1990s, John Bredenkamp's company became the largest tobacco merchant in Zimbabwe. As of today, it's the fifth-largest in the world. With a net worth of $793,000,000, John Bredenkamp is one of the richest men in Zimbabwe.
3. Nicholas Van Hoogstraten
Nicholas Van Hoogstraten is the third richest man in Zimbabwe. Interestingly, he is a businessman who began his entrepreneurial journey at the age of 14. He peddled different items and made thousands of dollars at that early age. Aside from trying to do business, he was also eager to learn from those who have succeeded immensely as business owners. He constantly read the papers, including the Financial Times.
When Nicholas Van Hoogstraten years later, he invested in real estate and went on to own hundreds of properties across the country. Today, he has a net worth of $750,000,000.
4. Billy Rautenbach
Billy Rautenbach is one of the most unapologetic businessmen in Zimbabwe. He has expanded his business across 13 African counties including South Africa, Angola, and Mozambique.
Over the years, he has diversified his venture, investing in automobiles, wildlife safaris, farming, diamond mining, and trucking. With his vast empire of businesses, he has a net worth of $743,000,000; making him one of the richest men in Zimbabwe.
5. Zed Koudounaris
Zed Koudounaris, commonly known as Zed, is the co-founder of a multi-billion dollar company – Innscor. The company was founded in 1996 after Zed met with Michael Fowler, the co-founder. Zed has partnered with some of the largest companies out of Zimbabwe, including ZSE-listed companies such as Pandenga.
Zed also has an interest in other industries and sectors, hoping to diversify his business sometime in the future. His net worth is $734,000,000.
6. Ken Sharpe
Ken Sharpe is one of the most successful businessmen in Zimbabwe. He began his entrepreneurial journey at a young age. After establishing his company in 1990, he actively engaged in the confectionery and food distribution business in the country.
This business ended up becoming what is known as West Group today. With a highly successful business, Ken Sharpe has a net worth of $690,000,000.
7. Sam Levy Family
Sam Levy is well known for constructing Sam Levy's Village Shopping Mall in Borrowdale. He is a self-made millionaire and accomplished businessman in Zimbabwe. His wealth is mostly generated from his property development venture and real estate.
His properties generate a minimum of $20 million every year. After he suddenly passed away in 2012, his children took over the estate. Thankfully, they are doing pretty well just like their father would. The Sam Levy Family's net worth is over $677,000,000.
8. Michael Fowler
Michael Fowler is definitely one of the richest men in Zimbabwe. He is an accomplished businessman who co-founded Innscor Africa Limited with Zed Koudounaris in 1996. He and Zed were friends and business partners initially before they both decide to establish a company.
As a majority shareholder in ZSE-listed companies such as Axia Holdings, National Foods, Colcom, and Padenga; Michael Fowler has an estimated net worth of $645,000,000.
9. Ian Saunders
With a net worth of $590,000,000, Ian Saunders made a fortune even before he established his own business. He has held several managerial roles in some of Zimbabwe's and South Africa's biggest companies.
He has also worked in the mining industry, gathering over 20 years of experience. Currently, he holds a seat on five corporate boards, including New Dawn Mining Corp where he's the CEO.
Moreover, he founded Falcon Gold, a leading mining company in Zimbabwe. Other mining companies such as Golden Quarry and Dalny Mine are affiliated with Falcon Gold.
10. Charles Davy
The last figure on our list of the richest men in Zimbabwe is multi-millionaire Charles Davy. He operates in the real estate and agriculture industry, having 1,300 square miles of land in the country. He is so successful that he had amassed a lot of wealth back in the early 1990s.
His business now provides employment to over 600 black families in Zimbabwe. Charles Davy's estimated net worth is around $570,000,000.
FAQs
Is Zimbabwe a rich country?
Zimbabwe has some assets and resources to be proud of. However, it is still not a very wealthy country, especially when compared to nations like South Africa and Ghana.
Are there billionaires in Zimbabwe?
Strive Masiyiwa is the only official billionaire in Zimbabwe, he's a billionaire in dollars.
How many millionaires are in Zimbabwe?
It would be difficult to give a specific number of millionaires in Zimbabwe. Nevertheless, there are hundreds of Zimbabwean men and women that are millionaires in dollars.
Final thoughts: Richest Men In Zimbabwe
There is no denying that Zimbabwe has a number of wealthy men. This list of Zimbabwe's richest men is compiled from the Forbes list. Hence, it's an authentic piece of information. Besides, aside from these 10 figures, Zimbabwe has hundreds of businessmen that are millionaires in dollars.
---
Top 10 Richest Men In Zimbabwe (recap)
Strive Masiyiwa – $1.3 Billion
John Bredenkamp – $793 Million
Nicholas Van Hoogstraten – $750 Million
Billy Rautenbach – $743 Million
Zed Koudounaris – $734 Million
Ken Sharpe – $690 Million
Sam Levy Family – $677 Million
Michael Fowler – $645 Million
Ian Saunders – $590 Million
Charles Davy – $570 Million
Read Also: 10 Countries With Most Beautiful Women In Africa
Kindly hit the share button if you enjoyed this article, you can also contribute to it by making use of the comment section below.