10 African Countries With Most Beautiful Women In Africa [+Pictures]
Africa is the home of beauty and you can't help but notice and appreciate the beauty of African women. This post is centered on the top 10 countries in Africa with the most beautiful women. Read along.
Ebony beauty is one to die for, as we all know 'Black Is Beautiful," it has become a general thing in Africa for women to be exceptionally beautiful compared to other women from other continents, this doesn't rule out the fact that we have beautiful women in other continents but Africa has them in bulk.
Mind you people also have their preferences and have the right to decide who they find more attractive, while some appreciate the Arab standard of beauty, some love the Western standards, Indian and so on.
Mind you if you ask a Westerner he or she would prefer women from East or Northern Africa where the Nubian, Abyssinian, Arabian, Indian and also European heritage is well-rooted in.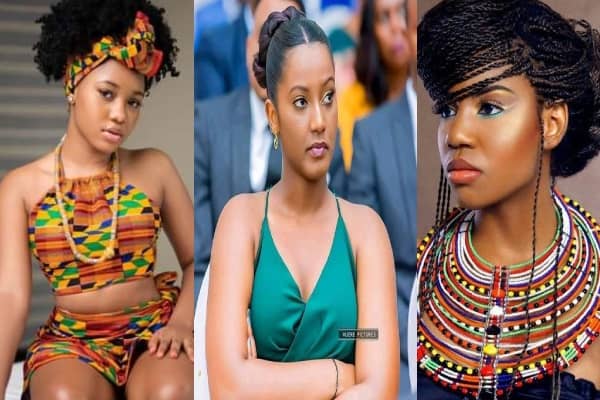 Whichever way anyone sees it, Africa has some of the most beautiful women in the world ranging from plum, tall, skinny e.t.c., you need to see them in the glory of their natural beauty.
This isn't a stereotype as even in European countries most guys will love to have a date with an African woman and once tried you cannot stop but continue to stick with dark-skinned girls.
The beauty of the African women will leave you mesmerized as they are perfectly structured, talk about the curvy ones, slim and also the thick ones.
Let us quickly take you through the list of African countries where you can find the most beautiful ladies in the world.
Countries In Africa With The Most Beautiful Women
Below is the list of the most beautiful ladies in Africa:
1. Ethiopia
Ethiopia is the country with the most beautiful women in Africa, this is so because of their charming, beautiful and gorgeous looks, their smile will blow your mind off and you will find it hard to just look away. LOL.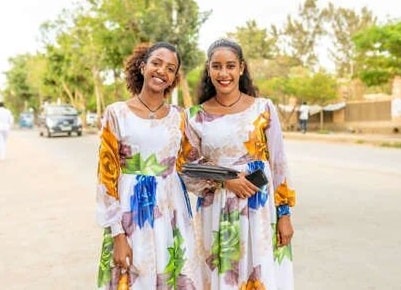 Ethiopian women are extremely beautiful with their body structure, figure and also perfect height. they are mostly dark or chocolate skin with very dark hair, soft skin and always naturally attractive.
Are you planning a trip to Ethiopia? Then you need to check out the cuteness of their women, they share a similar level of beauty with women from Somalia, Djibouti and also Eritrea.
2. Nigeria
Nigeria is certainly going to be on this list as the country is the most populated black nation on earth and also the country that holds 2nd place on the list of African most beautiful women.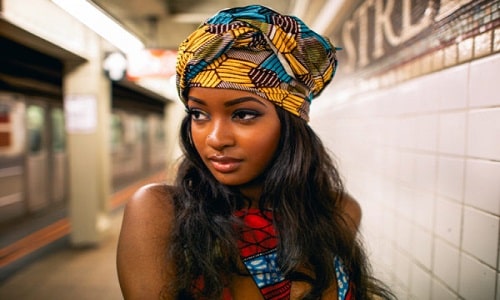 The cultural diversity in Nigeria is huge and also the sense of fashion of the Nigerian women can not be compared, the country is blessed with beautiful women and they are mostly dark-skinned, chocolate and fair in colour based on the region of the country.
Generally, Nigerian women are sexy, tall, romantically appealing, well cultured and very intelligent. If all you are looking for in a woman is being a wife material, motherly, good cook and also beautifully endowed then you can never get it wrong with a Nigerian woman.
3. Tanzania
The 3rd most beautiful woman in Africa goes to Tanzania, this is a country where we have gorgeous, curvy and beautiful women in abundance, a man who has an eye for classic and attractive women will always lurk around the Tanzanian babes, they are exceptionally beautiful and their beauty is kind of unique.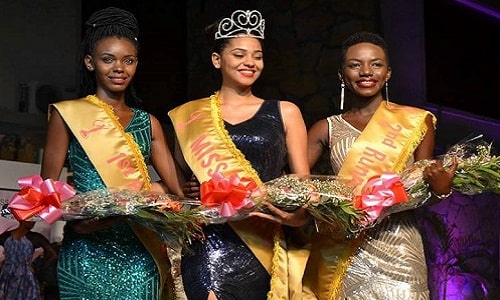 You see them smiling at most times with their red lips, what will get you more interested in them is that they are well mannered with a large heart, if you want to be serious about marrying a Tanzanian then get ready for endless affection and love.
It is important to mention their homemaking skill which according to tradition gets passed on to their young teenage girls and this has been so for centuries and generation to generation.
4. Somalia
At the first glimpse of a Somalian woman you will get your heart melted out, they are so beautiful and looks way younger than their age, the culture of the Somalian people also adds to their looks, their dressing and behavior are also top-notch.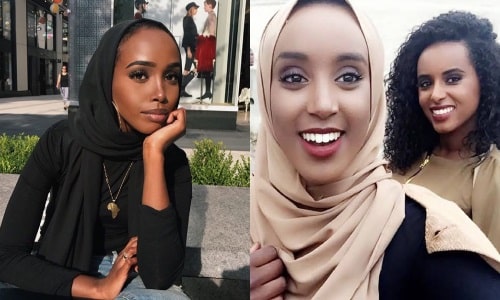 They have naturally long and shiny hair and they mostly come in chocolate skin with some stunning facial and body structure.
Read Also: The 10 Best Rappers In Africa [Updated List]
5. Kenya
Kenya is one of the most preferred countries in Africa by people from other continents and we think there is a reason for this, well, aside from that Kenya is a fast developing country blessed with hardworking, beautiful and independent women who are also very caring and good homemakers.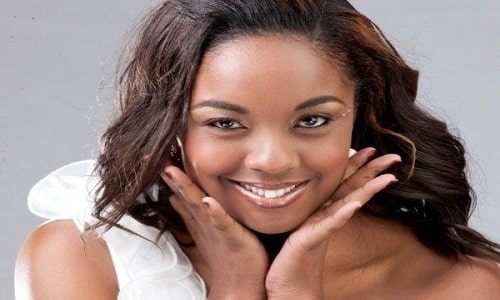 When you hear the saying "beauty with brains" we are referring to the Kenyan women, they are usually very curvy, tall, dark-skinned, jovial and strongly down to earth, they are easy to get along and also very true to love.
The capital city of Kenya is Nairobi and there you find them in abundance, they top the list of the most beautiful women in East Africa.
6. Egypt
As far as beauty and adornments are concerned then Egypt comes to mind, the ancient country is considered to be the beginning of creation and civilization so it is expected that beauty here must be a thing.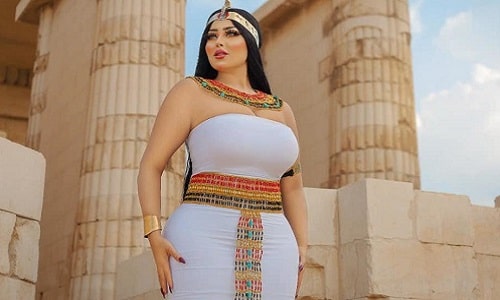 Egyptian women are very attractive with their facial beauty, golden skin tonne, height and adorable body structure.
7. Ghana
The list of the countries with the most beautiful women in Africa will never be complete without mentioning the Ghanaian women, they are so beautifully created, dark-skinned, curvy and also intelligent.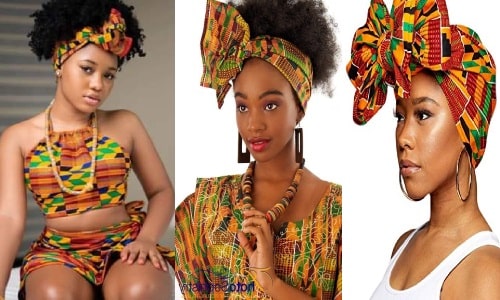 Their unique ebony skin distinguishes them from others, they are very respectful and submissive especially when in a serious relationship.
Ghanaian women are very sweet, creative, good listeners, well cultured and love to be financially independent although they take their relationship more seriously than any other thing.
8. DR. Congo
The Congolese women are the ones to give their men the best caring, they are a good family and homemakers, their strong survival instinct makes them home supportive and to crown it all they are exceptionally beautiful.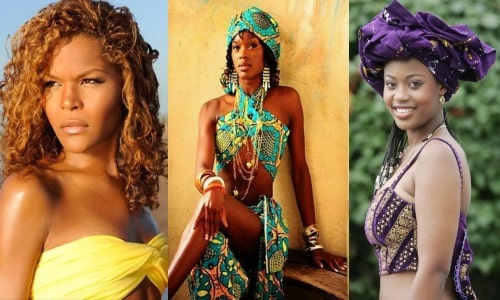 Mostly dark-skinned and have a good sense of fashion which remains a trend both in the urban and rural areas of the country.
9. South Africa
The ninth place goes to South African women, they are also very beautiful and very adorable, checking through major cities in South Africa like Pretoria, Cape Town, Johannesburg, Durban and so on you will have an unlimited view of various beauty.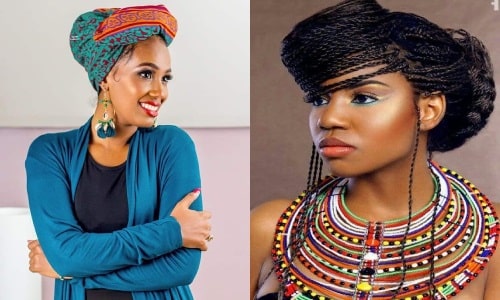 South African women are also very intelligent and hardworking, we have them in various beauty ranging from the black South African women who can be very dark in complexion and also the white South African women in their toned colour, their beauty is different.
You see them mostly in Afro hair, semi-curvy backside, fluffy nature and are very jovial to be with.
10. Rwanda
Last but not least on the list of countries with the most beautiful women in Africa is Rwanda, a country blessed with stunning women who are uniquely attractive.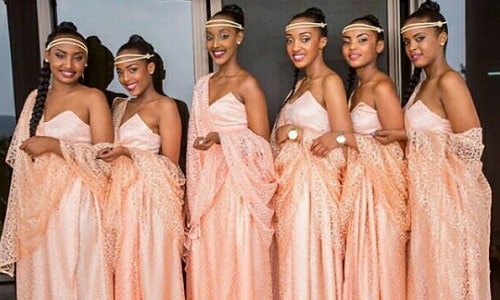 their accent is also very nice to listen to, their soft voice, clean and fresh skin and also facial beauty have placed them among the most beautiful women in Africa.
Read Also: Top 10 Richest Presidents In Africa
Why not travel to Rwanda to see for yourself, women of good fashion taste, top-notch cooking skills, and very smart in their ways.