Biography and Net Worth of Jennifer Lopez: Career, Albums & Facts
When talking about one of the most talented women in the world, Jennifer Lopez will definitely be among them. Today, we will be reviewing the life history of one of the highest-paid actresses in the world; the biography of Jennifer Lopez with some other facts.
Jennifer Lynn Lopez is an American actress, singer, dancer, producer, fashion designer, as well as a businesswoman. The 54-year-old talented actress is currently engaged to Alex Rodriguez, a baseball player since 2019.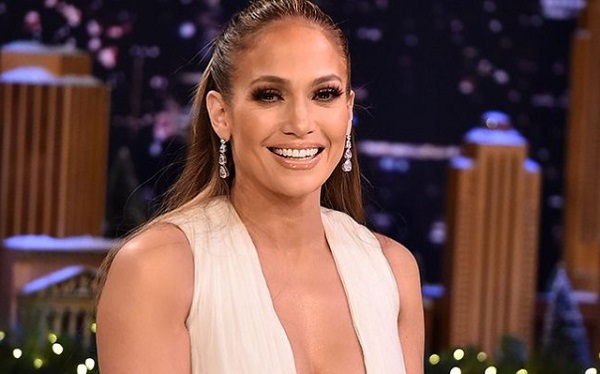 She is also a single mother with 2 children from her past relationships. Continue reading the biography of Jennifer Lopez to find more interesting facts about the talented singer and actress.
Family Background and Education
Jennifer Lynn Lopez who is fondly referred to as J.Lo by her fans was born on the 24th of July, 1968 in New York City (Bronx Borough). She was born into a poor family by a Puerto Rican couple; David Lopez who is her father and the mother; Guadalupe Rodriguez.
Her mother was a homemaker while her father used to work the night shift at Guardian Insurance Company but later got promoted to a technical department. Apart from Jennifer Lopez, her parent had 2 other daughters; Leslie who is her elder sister, and Lynda, the youngest sister and a journalist. They all live in a small flat in the castle neighborhood until their parents were able to save up to move to a more comfortable apartment.
During her childhood days, Jennifer's parents ensure they teach their children good working ethics with good speaking English. They also encourage their wards to sing, dance at home for the sole purpose of staying out of trouble.
Jennifer Lopez was brought up as a Roman Catholic faith believer as she attended a Catholic school called Preston High School. She was so good on tracks that she excelled in everything Athletics. She also competes for many National tracks championship. She was also a member of the Soft Ball in the school team.
Career
Jennifer Lopez started as an actress before venturing into music. She was featured as Myra in 'the Little Girl' in 1986 during her final year in high school. She went for the auditions of the low-budget film and she was selected to fill the roles of teenagers needed in the casting of the movie.
It dawned on her after the movie that she wants to become a famous actress. So, she decided to enroll in Bemunch College even though she dropped out of school a year later.
When she eventually informed her parents about her dream of becoming a celebrated actress, her parents doubt it will ever happen. They believed that no Latino American has ever acted before. As a result of this, she moved out of her parent's home to live in an apartment in Manhattan.
She started performing and singing local musicals like Jesus Christ Superstar, Oklahoma, and so on. She also got a lot of jobs afterward revolving around singing, dancing, and choreography. As a result of her skills and experience, she was selected to be a backup singer at the 18th Annual American Music Awards.
In 1996, Jennifer Lopez got her first regular role of the "Fly Girl" on the television program titled "In Living Color". She auditioned for the role and she was selected out of 2000 applicants. Even though she was a runner-up, she got assigned for the role as the winner was unable to take the offer. She traveled to Los Angeles where she was part of the TV program casts.
During this time, the talented actress was working as a backup singer to another American singer and artist; Janet Jackson. She had to stop working with her which makes her miss her tour (Janet World Tour) to focus on her career.
After featuring on the TV programs successfully, she started receiving professional acting roles and gigs in movies like 'Lost in the Wild', 'My Family', 'Money Train' and so on.
These movies were successful as she received numerous awards and nominations. It also prepares her for her next big breakthrough. In 1997, she secured her first lead role in "Selena Biopic of the Same Name". The movie alone earned her $1 million setting the record as the first Latin actress to earn $1 million for a film.
Since then, Jennifer Lopez has acted in other high-grossing movies and films including Ananconda in 1997, Out of Sight, Blood and Mine and so many others. This further helps her in securing her space as the highest-paid Latin actress in Hollywood.
It was after witnessing a huge success as an actress that she goes into the music industry. Her manager was the one who posts her demo song which was sung in the Spanish language online. The demo song gained the attention of Sony Music Entertainment where she later got signed to.
Many people thought that Jennifer Lopez was signed by the record label because of her popularity and beauty and not because she has the skills. The award-winning actress, however, was determined to show her critics how wrong they were about her.
She started working on her album and she released a single " If you had my Love" in 1999. The single was a huge success as well as the album "On the 6". She was able to prove her critics wrong thereby successfully increasing her level of fame and popularity. Since then she has released a lot of albums ranging from J.Lo to This Is Me… Then to Rebirth to Como Ama una Mujer, and so on.
Jennifer Lopez is one of the most successful female American singers as she has sold over 70 million record sales with over $1.31 billion gross sales. She is also regarded as one of the best United States influential Hispanic performers.
Many Entertainers including Fifth Harmony, Becky G, Selena Gomez, Ryan Guzman, Kelly Key, Q'orianka Kilcher, Demi Lovato, Normani, Pitbull, Francia Raisa, Cierra Ramirez, and so many others sees Jennifer Lopez as an inspiration to their career.
Albums
Below is the full list of the Album produced by Jennifer Lopez;
On the 6 which was released in 1999
J.Lo which was released in 2001
This Is Me… Then which was released in 2002
Rebirth which was released in 2005
Como Ama una Mujer released in 2007
Brave released in 2007
Love? released in 2011
A.K.A. released in 2014
Family and Relationship
During her life history, Jennifer Lopez has been married 3 times and has been in countless relationships. Her first marriage was with Ojani Noa which started on 22nd February 1997 and ended in January 1998.
She was married to Ben Affleck, a filmmaker for 3 years before they got divorced. It was her 3rd marriage with Marc Anthony, her longtime friend that birth to her 2 children. She gave birth to a boy and a girl even though the marriage later ended in June 2014.
She has also dated Sean Combs (a popular rapper and singer), Cris Judd (her former backup dancer), and so on. Currently, she is dating and engaged to Alex Rodriguez since 2019.
Investment and Others
Being a talented woman with good acumen, Jennifer Lopez uses her fame wisely by laughing at different businesses. She has many clothing lines including J.Lo by Jennifer Lopez clothing line, Secretface as well as Fragrances. She is also the owner of Nuyorican production as well as a philanthropic foundation, the Lopez family foundation.
Read Also: Tom Cruise Net Worth And Biography [Career, Age, Height]
Awards and Recognition
Jennifer Lopez is an award-winning singer, actress, and activist. She has been nominated for awards about 511 times with her winning 169 awards.
This is including the MTV Video Music Awards, Women in Film Crystal Awards, Billboard Icon Award, Billboard Latin Music Awards, American Music Awards, People Choice Awards, and so on. She was also recognized for her first remix album by making the Guinness World Records. She was also inducted into the Hollywood Walk of Fame in 2013.
Jennifer Lopez Net Worth
According to Forbes estimates, Jennifer Lopez's net worth is stated to be $400 million.