How To Upgrade GT Bank Account 2023 [Quick Guide]
Want to know how to upgrade GT Bank account? Guaranty Trust Bank also popularly referred to as GT Bank is a well-known multinational financial institution that is (controlled by the central bank of Nigeria CBN), deals with banking services like investment, payment of bills, receiving and sending of money, pension management and many other financial services.
GT bank has its subsidiaries in other nations and not only in Nigeria though its headquarters is located at Victoria Island, Lagos, Nigeria. GT bank came up with some clever and creative ideas for the benefit of their customers, Habari and Quick credit are part of the clever ideas they came up with.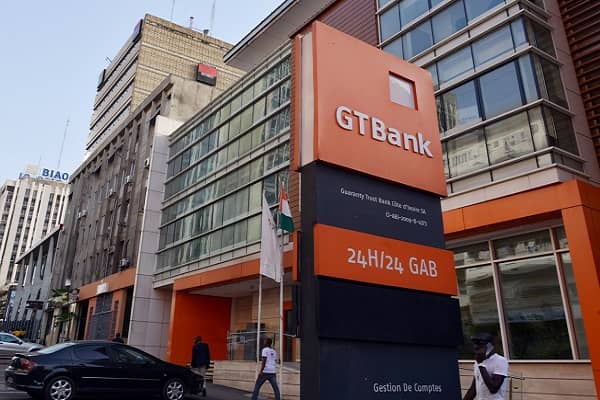 GT bank offers different account services that customers may want to opt for. The GT bank accounts therefore fall under three categories: Tier 1, Tier 2 and Tier 3.
These categories are simply based on limited transactions that is placed on the deposits and cumulative value of the account.
Tier 1 account has to be the account with the lowest transaction limit, its transaction limit is basically ₦50,000, so if you were to make a deposit of about ₦200,000 the money will be splited four times as only ₦50,000 can enter tier 1 account at a time. The highest amount that can be in tier 1 account is ₦ 300,000 or less any transaction above ₦ 300,000 will be not performed.
The only situation whereby you can have more than ₦ 300,000 in your GT bank account is In tier 3 account which means you will have to upgrade your Bank account to tier 3 if you want to receive funds higher than 300,000.
Requirements To Upgrade GT Bank Account
Valid means of identification
BVN
Two passports
Electricity bill that has not lasted up to two months
How To Upgrade GT Bank Account
If you want to upgrade your GT bank account there are basically two ways by which you can achieve that
Visiting a GT bank nearest to you
Internet banking
Visiting A GT Bank Nearest To You
Following the steps listed below with help you successfully upgrade your GT bank account.
Go to the nearest GT bank branch
Go straight to the customer service desk
Request the officer for an account upgrade
Fill the form that will be given to you with the correct details and some attached documents
Submit the entire form to the officer
Your account will be upgrade once you submit the form and listen to other instructions from the officer
Internet Banking
In the year 2020 during the lockdown most banks thought it wise to extend their operating system online and GT bank was no exception,now with online internet banking you can upgrade your account from your comfort zone by following these steps:
Go to https://gtbank.com
Login with your username and password
Click on the self service option at the bottom of the page
For service type select "Account upgrade"
Enter your GT bank account number and BVN
Submit details
Select your preferred account upgrade
You will receive an OTP one-time password with the phone number that was registered with your banking details.
Upload the required documents ( documents will differ with regards to the different account upgrade)
Submit form finally
Tier 1 : has ₦50,000 one-time deposit and ₦300,000 cumulative limit
Tier 2 : has ₦100,000 one-time deposit and ₦500,000 cumulative limit
Tier 3 : has unlimited one-time deposit and an unlimited cumulative limit
Read Also: The 5 Most Successful Forex Traders In Nigeria
Please take to note that it is highly recommended and advisable that you go for tier 3 account upgrade because it can take unlimited transactions and the process will not have to be repeated again.