How To Become A Real Estate Investor In 2023
Many people say they want to invest in real estate, but only a few actually follow through with the steps necessary to learn how to become a real estate investor.
If you're motivated and willing to learn the ropes, real estate investing is a smart way to earn (mostly) passive income and become a true entrepreneur. That being said, there are plenty of mishaps and missteps that can occur along the way, so it's important to know more or less what you're doing before you dive in. You should do as much research as possible and/or consider taking an online real estate class.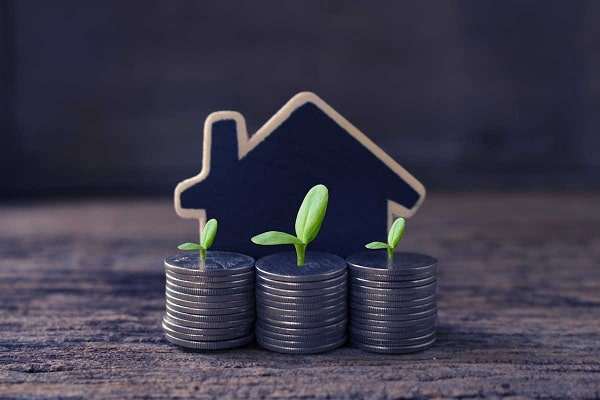 So, ready to learn how to become a real estate investor? Let's get started!
What are the most common ways to invest in real estate?
A real estate entrepreneur or real estate investor is anyone who is pursuing a career in real estate. However, instead of being a full-time agent, you build your real estate portfolio so that it can be a supplement (or eventual replacement) to your full-time income or a passive income stream of your own.
You can venture into all sorts of niches in the real estate industry, adding things like rental properties, commercial real estate, and residential real estate to your portfolio of real estate deals.
Read Also: The 9 Best Jobs for Introverts and Freelancers
There are several ways to invest in real estate, which we will describe and explain below.
Buy and hold
Buy and hold is a long-term strategy that can be very profitable for many successful real estate investors. In this plan, you will invest in a property to build equity and invest for future appreciation. It won't get you as cash flow positive, but if you're willing to wait to reap the benefits, you could potentially see a profit later on.
Property with cash flow
This is one of the most common ways to invest in real estate. In this model, which is almost completely passive, you will buy a property with a stable cash flow. This is the most common way to invest in real estate for people who don't want to have to put a lot of active work into the effort.
Flipping houses
This real estate investment technique requires a bit more time and some skill. However, fixing up homes for resale is a great way to make extra money – most homebuyers don't have the money, time, or skills to make expensive home repairs or renovations.
By updating and repairing a home in the "fixer-upper" model, you can often sell the property for much more than what you put into it.
Wholesale
As a real estate wholesaler, you will not make money by taking possession of the home. Instead, he will find a motivated seller who is "in trouble" with some housing-related problems. He'll estimate the fair market value and cost to repair the home, and then sign the contract over to another real estate investor, for a nice profit, of course.
Crowdfunding and real estate investment trusts
If you're interested in a real estate investment opportunity that's 100% passive, you'll want to give crowdfunding a try. In this system, you will collect small amounts of money from multiple real estate investors to purchase and then manage complex larger income producing properties.
Fundrise is one of the largest real estate investment funds. The great thing about Fundrise is that you'll be investing with other people in a large pool of real estate, so all your money won't be tied up in just one commercial, residential, or rental property,
It's a great way to diversify your portfolio and the beauty of it is that it's almost completely passive. 
How to become a real estate investor
Before you dive into real estate investing, it's important that you take the right steps to educate yourself on what it takes to be successful. A successful real estate investor does not have to have experience in the real estate business or property management.
However, you need to decide what you hope to get out of the whole process. Do you want your role to be more passive or active? An active investment strategy includes things like buying and selling property, finding your own rental properties, and repairing and flipping. A passive strategy will include investing in recurring cash flows and property appreciation over time.
Either way, here are some steps to take to get you on your way to becoming a profitable and prominent real estate investor.
1. Educate yourself
The best way to do real estate business is to educate yourself. However, you may not want to dive into the world of real estate (where you'll spend a lot of money) without at least a basic idea of ​​the ins and outs.
There are all kinds of real estate courses, websites, books, and YouTube channels that you can take advantage of. There are even coaching programs. Take advantage of any type of real estate investing educational resource you can find. You must be able to understand financing options, the housing market, and various investment strategies for beginners.
2. Build your network
Next, build your real estate network. It can be challenging to become a real estate investor if you are trying to dive into property management on your own. Consider enlisting the help of a professional to get started rather than risk money and time tackling real estate on your own.
Your real estate network should include a mentor to help teach you the ins and outs of real estate investing, a licensed real estate agent who can help you find investment properties for sale (and close the deals), an accountant to deal with taxes and a lawyer to keep you up to date with the laws and regulations in the housing market.
Having a home inspector on your side is also not a bad idea!
3. Develop a plan
Once you've educated yourself and found a team of professionals to help you get started, you need to take a close look at your finances. Set some goals, both short and long term, before you buy a property.
That way, you'll know the steps you need to take to meet your goals, and you'll be able to stay on top of your budget. You don't want to overspend.
Carrying out a thorough financial analysis will tell you the best way to finance your property, whether through a traditional home loan, a private money lender, or a hard money lender.
4. Choose your location
Where do you plan to invest? The location you selected will largely determine how successful you are in real estate investing.
You shouldn't always focus on buying investment properties that are for sale near you – your real estate market may not have everything you need to make it a profitable place.
Therefore, you will want to consider other characteristics such as current housing market trends, property prices, home construction and development opportunities, the real estate market appreciation rate over the years, and vacancy and tenant occupancy rates.
5. Come up with an investment strategy
Take another look at the potential real estate investment opportunities and strategies we told you about earlier in this article.
Which of them is right for you?
You don't have to stick to a single real estate investment strategy, but you may want to start with just one residential property or seed investment until you get the hang of things.
You can come up with a theme in your real estate investing theme to streamline your approach. Maybe you just want to invest in rental properties. You may prefer to invest in more traditional real estate investment opportunities, such as vacation homes or folding homes. Whatever the case, pick a horse and race with it to avoid getting overwhelmed.
6. Find the perfect property
It is not necessary to have a real estate license to invest in real estate, but what many successful investors know is that you need a qualified expert on your side who knows the value of various properties and where to find them.
You'll have an easier job of finding the perfect property if you can narrow down your search, perhaps just invest in single-family homes or vacation homes.
You can also narrow your search by other qualifiers, like budget, location, and more.
How much do real estate investors earn?
Here's the beauty of real estate investing: the sky's the limit when it comes to how much money you can make.
Do you want to use passive real estate investing as a supplement to your full-time income? You can earn an extra few thousand dollars per year without hardly having to lift a finger.
Or you can do what many real estate investors do and turn real estate investing into a full time job. You could earn over $150,000 per year – or more! – in this work.
Read Also: Best Business Schools In The World [Top Ranked]
Find out what other seasoned real estate investors are doing, and then get started. The real estate market in many parts of the country is hot, so what are you waiting for?