How To Pay For DSTV Subscription Online Using GT Bank 2023
Worried about your subscription? This article guides you on how to pay for DSTV subscription online using GT Bank. DSTV is a multi-choice owned company that allows subscribers to watch as many channels as they may want to, but for subscribers to continue watching their favorite channel will have to make a monthly payment that would help renew the subscription once it is finished or even before it is finished.
Inability to renew your payment will cause automatic disconnection as you won't be able to watch most of the lively channels except for boring channels that would be available for you to watch.
DSTV subscription lasts for nothing more than 30 days, that is why it is called monthly subscription because you are meant to subscribe monthly to keep watching your favorite channels.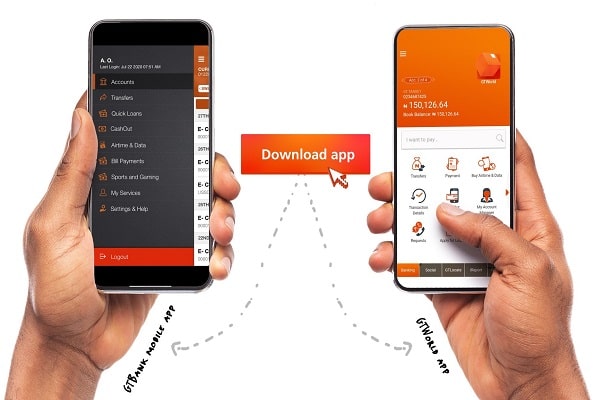 Renewing DSTV subscription is something most Nigerians find difficult to do, but in today's post, we will be guiding you on the different process on how to pay for your DSTV subscription online using GT bank. Of course GT bank has made it quite easy and stress free for people to pay for their monthly subscription from the comfort of their homes using;
The GT bank USSD code
The GT bank mobile app
The GT bank website
Payment Of DSTV Subscription Using The GT Bank USSD Code
You can easily make payment for your DSTV subscription online by using the GT bank USSD code *737# which does not require any data to use, it is also a fast approach in getting your payment done on time. Below are the steps to follow if you want to make payment for your DSTV.
You must have with you, your DSTV smart card number:
Dial *737# on your mobile phone
Enter your smart card number
Followed by the amount you want to subscribe for
Click the send button to proceed
Then follow the instructions given to you
(E.g *737*0123456789*6,800#)
Once you follow the simple steps listed above, you are good to go.
Payment Of Subscription Using The GT Bank Mobile App
If you want to use the GT bank mobile app for your payment, you need to have the bank app on your phone. If you do not have it on your phone then go to Google play store and install it on your phone and follow the steps below
Open the bank app
Log in with your username and password
Click on payment of bills
Then click on cable TV
Select the account you want to be debited from
Under category, pick DSTV to continue
Input your smart card number
Select the package you want and submit
Use your pin to confirm the transaction.
And with these steps, your viewing should be restored within 10-15 minutes after confirmation of payment and once that is done you will receive a debit alert from your bank account.
Payment Of Subscription Using The GT Bank Website
All you simply have to do is
Go to https://gtbank.com
Click on internet banking
Login with your details
Click the cable TV on the left side
Next, select DSTV
Click on make new payment
Put in your smart card number and the select package you want to pay for
Give answers to the security questions as it aids the confirmation of your transaction.
After 10 minutes your viewing will be restored back.
Note that for your username name you can as well use your GT bank account number and also the password you always use for your GT bank app.
Read Also: How To Upgrade GT Bank Account [Quick Guide]
Remember that your TV should be switched on while the payment is being paid to avoid delay in the process. It is advised to put it in channel 157 for faster reactivation.
So I believe that with this little write up there should be no more panicking in regards to making DSTV subscription payments online.