What Is Travel Insurance And What Is It For?
Many people do not take travel insurance seriously which is why we have taken the time to write this article. Preparing a trip involves many things that start from the moment we choose the destination. Buy tickets, make reservations, prepare finances, pack your suitcase and don't leave pending at home.
But with all this, and with the excitement of adventure, there is something that is often forgotten, travel insurance.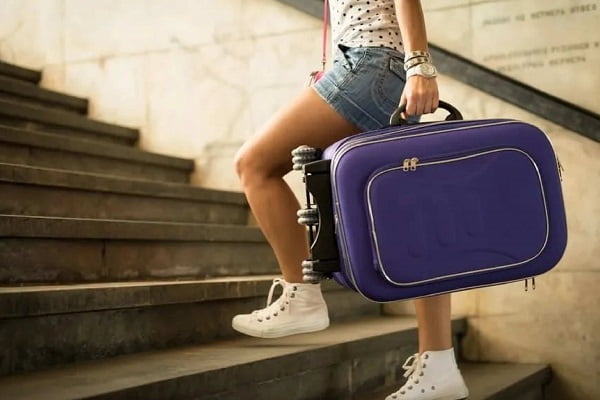 However, contracting travel insurance should be a basic aspect for any trip, and it is a habit that you must acquire as a traveler.
Here we tell you what they are, what they are for and how you can help reforest by buying one.
What is travel insurance?
Like any other type of insurance, travel insurance is a way to protect and support you in case of any unforeseen event while you are traveling.
This coverage can range from a simple unforeseen event such as losing luggage, to situations of the most extreme severity such as requiring hospitalization or being the victim of a crime.
Like all insurance, to hire one you must pay a premium, the cost of which depends on what coverage you need and your destination.
Although it may seem like an additional expense and you prefer to leave it with the idea that "nothing is going to happen", just think that it can happen if you require help in a foreign country.
When experiencing an emergency, facing other customs and languages, not knowing the place well and not having contacts, it ceases to be an adventure and becomes a nightmare.
That's when you appreciate having the coverage and assistance of insurance.
What does travel insurance cover?
There are different types of coverage according to your needs, although it is best to opt for the most complete.
The best insurance companies offer you the customization of your coverage, and also give you 24/7 assistance.
Among the situations that your travel insurance must cover are:
1. Medical care
No one is exempt from being in a distant place where you can catch a disease for which you are not protected, or where you don't like food.
Then one of the worst nightmares of a traveler can come true, instead of enjoying everything you had planned, you end up locked up in your hotel feeling bad, or worse, you need to go to a hospital.
In some countries, the medical expenses can be really high and end your budget.
In others, you are not sure where to get the best medical care due to a language barrier.
All this is resolved with the medical coverage of travel insurance, which covers your expenses and puts you in touch with the best specialists.
2. Trip cancellation
What happens if you already have everything ready to go and at the last minute something serious forces you to stay home?
What if an emergency is about to leave and you decide that it is better not to visit a destination?
You have two options, either you lose everything you have already spent on reservations, including the large costs of flights and accommodation, or you use the travel insurance you previously contracted to replace your expenses.
You will have the frustration of not going, yes, but also the money that you worked so hard to collect will remain in your hands to be able to use it again when it is possible to resume the adventure.
Do you think this does not happen? Well, that was exactly what those who were planning a trip to Ukraine and ran into the Russian invasion, or those who had everything ready to go to La Palma before the eruption of Cumbre Vieja, experience today.
The best insurances also include coverage for interruption, in case, already being abroad, you cannot stay for the entire time you had planned.
3. Problems with luggage
Who hasn't heard of someone waiting for their bags at the airport who was left alone until they realized that their luggage didn't reach its destination?
Although airline systems are usually very efficient, there is always a margin of error, and it is something that can happen to you at some point.
In fact, it is estimated that 4 out of every 1,000 pieces of luggage are lost by airlines.
Likewise, you can suffer a robbery that leaves you without something very necessary abroad, and to the frustration of the unforeseen, you have to add the loss of time and the extra expenses to replace your things.
A travel insurance solves the loss of luggage and covers you so that you acquire everything you need in which you can recover your things.
4. Problems with flights
Here's a confession, in 2014 I was in Bergamo Italy and had breakfast before going to the airport to continue my adventure that summer in Greece.
By getting into a conversation, I lost track of time, and although realizing my mistake I hurried to try to catch the flight, I arrived when the gate had already closed and missed the flight.
I stayed three extra days in Italy and had to pay for a new flight, it was at that moment with a heavy extra expense that I wished I had had insurance with me.
Other problems with flights do not depend on you, but on a cancellation by the airline, and in any case such a situation can become very serious.
Lose a connection and you will see how all your plans day after day fall like a house of cards.
While logistical hassles are unavoidable, travel insurance can compensate you with policies to cover essential expenses or the resources to find a flight if you missed a connection.
The best insurance includes different contingencies that range from a simple delay to natural phenomena such as snowfall or volcanic eruptions that occur somewhere in the world every year.
5. Kidnapping
Nobody ever imagines that something like this could happen to them, and although most of the crimes suffered by a traveler are nothing more than pickpockets or fraud, frustrating but without major consequences, there can always be a more serious matter.
Although it is always positive to be encouraged to travel around the world, not all nations have the tranquility of the safest countries in the world.
A serious example is the hijacking of your means of transport, and although fortunately these events rarely occur, it is always good to be covered for this type of situation, especially if you travel to one of the most dangerous countries in the world.
Travel insurance supports you in these circumstances or other crimes that you may suffer wherever you go.
6. Compulsory insurance
All of the above topics are compelling reasons to take out travel insurance, but there are people who will avoid doing so to save money, hoping that nothing will happen.
It's not ideal, but there is a reason that compels you to have travel insurance that there is no way to avoid.
Depending on your place of origin and destination, there are countries that force you to take out a policy in order to enter their territory.
Among the countries that require insurance to enter, Cuba and Russia stand out.
Read Also: The 10 Best Travel Agencies In The United States
In addition, you require it in the Schengen zone of the European Union if you are one of the countries that need a visa, which although it does not cover all of Latin America, it does include places like Bolivia, Cuba and Ecuador.
Other cases are like renting a car, being mandatory to have insurance in places like the United States.