Best Private Crowdfunding Sites – 8 Crowdfunding Platforms for Individuals
What are the best crowdfunding sites? It is inevitable that we all face good and difficult times in our lives. Since that's life, we don't always have the same emotion or the same situation to deal with. Given the scenarios of a massive pandemic, mental health has been the focus.
The pandemic has made us realize that we never know about the certainties of life. And there will be times when people need socio-economic help from others. Even if there are several options to fall back on, in case of emergencies, you can seek help from fundraising sites that are always there to provide a platform for you to raise money for your need.
Sometimes people don't have someone to help them through their financial crises. But there is always a sense of lightness if you can feel that you share your difficulties with someone who can really help you.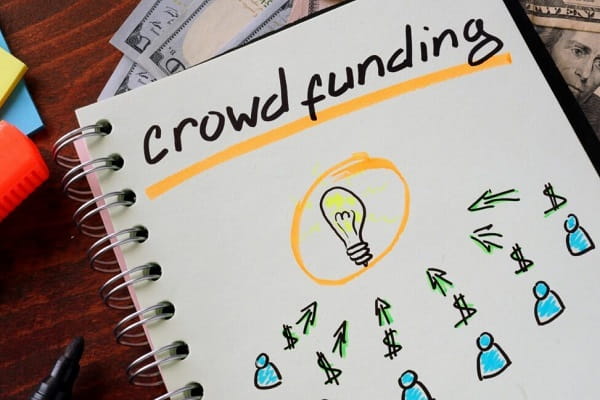 Crowdfunding platforms offer private fundraising for those who are in serious need of funds. All you need to do is register your cause by writing everything down and asking for help.
How can I raise money for personal causes?
One of the best ways is to take the help of private crowdfunding sites for personal needs. Fundraising is not about asking people for money so you can travel to an island and enjoy nice meals. 
Raising funds on a global platform is not something to joke about. The cause must be significant and sufficient to involve a large number of people. 
Now that the field of crowdfunding has evolved so much and there is often transparency between private crowdfunding sites, we all need to get insights from our lives and improve our attitudes.
10 Best Crowdfunding Sites for Personal Needs and Emergencies
If you are lost in the crowd of crowdfunding platforms that offer the best private crowdfunding sites, we are here to help. We're going to pick out some of the best private crowdfunding sites in the business so you can just worry about your cause. So let us read more about the best private fundraising sites.
1. GoFundMe
The American crowdfunding platform, GoFundMe, is one of the most popular sites that help individuals raise money for their needs. Creating an account on GoFundMe is easy and the entire fundraising process is relatively easy to do. From medical emergencies of individuals to charity work of non-profit organizations, GoFundMe provides for everyone to raise funds on its website.
Features –
GoFundMe offers to customize the fundraiser according to your needs.
It doesn't matter if you reach your fundraising goal or not. You can keep the donations you have collected.
You can start your fundraiser in other languages ​​like Italian, German and French.
 There's a GoFundMe app that makes it easy to launch and manage your fundraiser at any time.
GoFundMe allows users to personalize their fundraiser in a cool way, which aligns with the American audience. Focusing on the American market, fundraising customization is in great demand in the field of crowdfunding.
2. Fundly
Another private crowdfunding website, Fundly, is known for its online fundraising process. Fundly offers its Crowdfunding Platform to nonprofits, charities, clubs, schools, and individuals to raise funds for their causes. The website also has a fundraising category available for individuals. Fundly provides individuals with the options to raise money for causes like creative projects, trips, and weddings as well.
Features –
Person-to-person fundraising options that can be leveraged on Fundly.
Fundly is free to sign up, but there may be a donation processing fee.
You can post updates on your private crowdfunding page.
3. Why Donate
From health fundraising to music crowdfunding, WhyDonate welcomes all types of fundraising with open arms. As one of the leading fundraising sites in Europe, WhyDonate allows you to raise funds for causes such as health, funerals and sports.
Characteristic –
WhyDonate charges 0% platform costs and there are no additional subscription costs.
WhyDonate ensures that your donations and data are safe. Data is stored encrypted and all payments are secured by licensed payment institutions.
All national and international payment methods are available on WhyDonate.
Pages are optimized to provide optimal viewing on all devices, such as desktop, tablet or mobile.
Offers person-to-person fundraising options.
WhyDonate allows you to add your own branding and custom content to fundraisers, donation forms and emails.
There are excellent customer support officers waiting for you to ask them a question so they can help you.
Access the WhyDonate database with 350,000 donors.
4. Donorbox
US based crowdfunding company, Donorbox is another popular private crowdfunding website that is one of the best for individuals. You can receive your donations online through Donorbox from anywhere in the world. Donors can easily create a simple, conversion-optimized donation that works on any device.
Features –
Use the popup widget that embeds seamlessly into the Donorbox website.
You can opt for recurring monthly donation options through Donorbox so you don't have to worry about donating to a particular fundraiser each month.
Donorbox's unique text to give option allows donors to donate by sending a text message from their smartphone.
There are many payment options available such as debit cards, Apple Pay, low fee ACH and SEPA bank transfers,  Google Pay and  PayPal.
5. Keto
Talking about crowdfunding options globally, Ketto is one of the best private crowdfunding sites based in India. Ketto allows individuals to fundraise across the country by offering many private fundraising ideas. Individuals can raise funds for many causes from health care to disaster management.
Features –
Ketto allows international payment options for donors.
Find many crowdfunding success stories that can provide ideas on how to start private crowdfunding for your causes.
There are many Ketto partners who successfully promote their fundraisers through other channels.
Donors can get instant updates on their fundraising progress through alerts, email, and real-time monitoring on the Ketto web app.
Ketto provides a highly intelligent marketing tool, providing all the insights of your collection.
Ketto offers 24*7 assistance through calls, WhatsApp, Email, SMS and our Instant Chat Interface.
6. Kickstarter
Brooklyn-based public benefit corporation Kickstarter is again one of the most popular private crowdfunding websites for individuals. Individuals looking for a Platform for any personal cause they want to start a fundraiser with can use Kickstarter. With a 5% service fee, along with 3% + $0.20 per transaction for payment processing, you can start your fundraising right away.
Features –
Kickstarter supports projects from a variety of categories such as art, comics, music, and photography.
Fundraising on Kickstarter is all or nothing. No one will be charged for the project donation unless it reaches the fundraising goal. This way, creators always have the budget they planned before proceeding.
Fundraisers can download their Kickstarter data if they want.
Fundraisers can get direct messages from donors for more transparency.
7. Honeyfund
If you want to have the wedding of your dreams, but can't afford it, then Honeyfund is one of the best private crowdfunding sites for your cause. Whether you are a newly married couple or an engaged couple, you can organize the funds for your happy future through Honeyfund.
Features –
Honeyfund allows you to sign up for gift cards and receive your gifts.
Honeyfund also provides funds for honeymoons.
You can start a cash register for the newly married couple.
8. Mightycause
According to the official website, Mightycause is a mission-focused, worker cooperative-type site that has been helping the nonprofit community with online fundraising and donor engagement since 2006. Mightycause is one of the least cost to raise money by offering select tools for free. Founded in 2006, Mightycause has helped more than 150,000 causes attract contributions to meet their goals and is considered one of the best private crowdfunding sites.
Features –
Mightycause offers a free demo to their audience for clarity.
Mightycause Customer Relationship Management is very active with helpful advice.
Mightycause also offers an option to set up year-round fundraisers, special events, giving days, and crowdfunding campaigns.
The personal fundraising website also provides a portfolio of online and mobile products, including: online fundraising, donor management, custom donation pages and widgets, and a donation day platform.
Conclusion
During difficult times, we are grateful to have access to these types of technologies to raise funds for our causes. Since crowdfunding can be one of the most convenient ways to start a fundraiser for individuals, there are just too many options to choose from. But we researched and reviewed private crowdfunding websites so you can see the features of the options and take the confusion out of choosing the best one for you.
Read Also: What Is Travel Insurance And What Is It For?
But of course, over time, crowdfunding trends keep changing, new technologies emerge, and private crowdfunding websites keep updating their terms and conditions according to the taste of their audience. These crowdfunding sites for personal needs can make your goal clear and help you reach every corner of the world. Start a fundraiser for your personal needs and achieve your goal.