DPR Salary Structure 2022; Allowances, Function & Staff Level Earnings
Need to know the current DPR salary structure? In today's article, we have highlighted the new salary structure of DPR for the benefit of those seeking employment in DPR or for those who just wanted to know how much DPR staff earns monthly.
DPR is an abbreviation of the Department of Petroleum Resources in Nigeria which is a federal government-owned agency that oversees everything that has to do with oil and gas in the country, they regulate oil and gas-related produce and issue a required license to those who invest in it.
There are numerous departments sectioned in this organization for employees and they have their various duties to perform.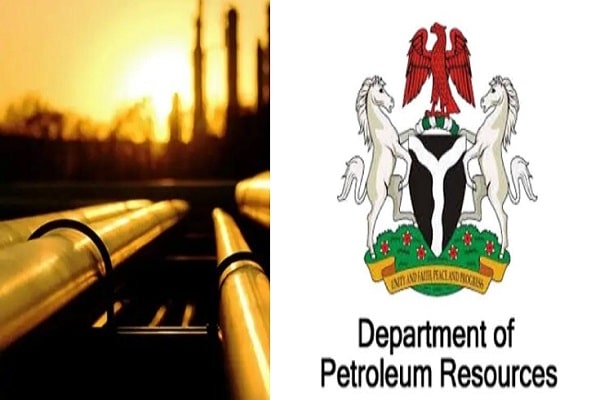 It is expected of all oil and gas industry in Nigeria to offer good salary payments to their staff and the Department of Petroleum isn't an exception as they pay their employees handsomely well.
Read Also: NIMASA Salary Structure, Latest Official Update
Let us not waste much time on the introduction of this topic, we will be focusing mainly on DPR salary structure so if you want to seek a position in this organization we advise you to read this article in full.
The Overview of DPR (Department of Petroleum Resources)
DPR Nigeria is an agency that stands as a department under FMPR (Federal Ministry of Petroleum Resources), in full it is called the Department of Petroleum Resources and has the obligation or responsibility of ensuring there is a compliance of petroleum laws, they are also into the regulation of the oil and gas industry likewise stating guidelines of how this should work out.
Among the rules they enacted and enforced are the method of drilling of wells, tasks in extraction areas, production processes, petroleum terminals, pump stations, store warehouses, facilities treatments, retail outlets and other areas in which crude oil products are produced or sold.
The DPR also monitors pipelines conveying unrefined petroleum, exploration environment, flammable gas, oil-based products and many others.
DPR Functions
The Department of Petroleum Resources has the legal backings to ensure compliance with petrol laws, rules and also guidelines. They also issue permits to oil and gas companies in the country and likewise regulate the laws that guide them.
As mentioned earlier the DPR check on the extraction locations, wells, processing, pipelines, pump stations, storage facilities, retail outlets, facilities treatments and many more.
To further clarify we have listed some other functions of the Department of Petroleum Resources (DPR) below;
Monitors the activities of the petroleum industry through licensed and leased companies in the country.
Regulate and manage the activities of the Nigerian petroleum industry while ensuring the safety of the people through management of gas flaring and petroleum products supply.
Adjust with the global best practices while making sure the environment is less polluted which guarantees the health and safety of the people in the area.
Handling the issuance of licenses, production and prices, rents, petroleum reserves e.t.c.
Keeping the government informed of new strategies, discoveries and developments in the organization.
In charge of issuance of licenses, permits or leases for investors to operate legally in the oil industry of Nigeria.
Actively into the record-keeping and control of the NDR (National Data Repository).
If you have been wondering what DPR departments do those are the main duties of the organization, they are in charge of the regulation of the oil and gas industry or sector of Nigeria.
Mind you, this isn't an on-site duty alone, they also go around to retailers or sellers of petroleum and also petroleum products nationwide.
DPR Salary Structure [Current Salary]
What is the salary structure of the department of petroleum resources? We have listed the current salary structure of DPR based on employee levels ranging from graduate trainees to senior workers in the agency.
Just like other departments or companies, DPR has made its salary scale a secrete only known to their workers but we made our research to reveal this to our readers.
DPR Salary For Entry Level Staff
Those in the first stage of work are the entry-level employee and this makes this particular level the one most people are interested in knowing. Normally after years of working with the agency and gathering experience, it is expected that there will be promotions and salaries will be increased, having the idea of how much DPR pays entry-level workers gives employees rest of mind.
DPR Salary scale for entry-level is very attractive considering the fact that working in the Nigerian oil industry is a lucrative job as they pay good salaries to their staff.
Entry-level staff at DPR earns ₦133,333 monthly and when summed up for a year it amounts to ₦1.6 million annually. Aside from the salary the entry-level employees also enjoy allowance weighing various factors like your home location and so on together with other benefits.
If we are to sum up all earnings from salary and allowances then you should have a total of ₦2.5 million or more which is enough for an entry-level employee to live a normal lifestyle.
DPR Salary For Industrial Trainees
What about the DPR salary scale for graduate trainees? Once you get selected through the graduate trainee program of DPR you also get paid monthly, you earn well as a graduate trainee and you will always smile to the bank every month.
Working as a graduate trainee at the Department of Petroleum Resources you get paid ₦400,000 of which when summed up for a year translates to ₦4.8 million annually. Aside from this you also get various allowances with other mouthwatering benefits.
Average DPR Salary
On average, the Department of Petroleum Resources pays its staff up to ₦291,375 monthly salary, this fact was extracted from a survey being carried out with 4 workers from DPR.
Also, we have other positions which may be of great interest to you like the Engineer, Senior Scientific Officer, Auditor e.t.c., check the salaries for the mentioned positions below.
Auditors – ₦210,000
Geologist – ₦420,000
Engineer – ₦441,000
Senior Sci Officer – ₦473,000
This is a clear list of the average salary of the position we have listed, they all enjoy various ranges of allowances alongside other benefits.
Read Also: NNPC Salary Structure – Check How Much NNPC Staff Earns
We hope with this information you are satisfied with the monthly DPR salary structure, if so then you can proceed with the recruitment process of the DPR.