The 10 Most Famous OnlyFans Creators In 2023
Do you want to know the most famous OnlyFans creators? Although the name is famous, many people are still unaware of the platform and its features while hundreds of celebrities are already active on the platform which is yet another social network hub for celebs and their fans.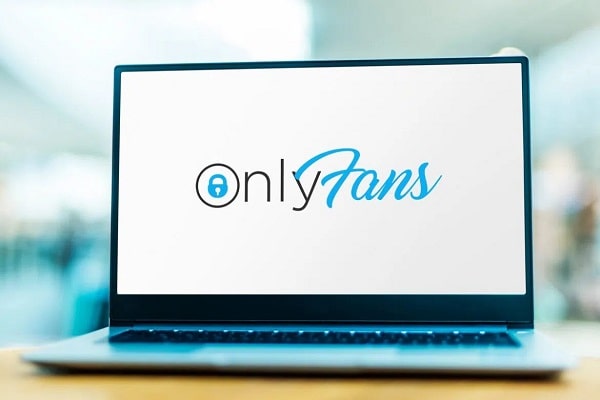 That's why today we've prepared content that explains how OnlyFans works, and who it's suitable for, as well as presenting some of the most famous profiles on the social network.
Want to know more about OnlyFans profiles? Keep reading!
What is OnlyFans and how does it work?
Have you ever thought about being a person so admired by your fans that they would be willing to pay for exclusive content from you? This is the purpose of creating profiles on OnlyFans.
Seeking proximity to their audience, digital influencers and other famous personalities offer the possibility of subscription so that people can consume certain content.
The choice of how much to charge for access is made by the content creators and the values ​​range from $4.99 to $49.99. This subscription can be to get some single or monthly material.
Who uses OnlyFans?
This is a niche social network and there are several topics covered within it, such as nutrition tips, physical exercises, fashion consulting, music lessons and even adult material.
There are two types of accounts on OnlyFans: free and paid. While on the free account, anyone will be able to access your content (and tip freely), on the paid account they will only be able to consume your content after subscribing to the plan with the amount stipulated by you.
As it is a platform with very diverse content, the minimum age to register (both to create content and to subscribe) is 18 years old.
What are the 10 most famous Onlyfans profiles in the World?
When a very famous person decides to create an OnlyFans account, it is natural for hundreds of subscriptions to happen in a short period of time.
After all, people are willing to pay to know what these people, often considered "untouchables" do in their privacy. Check out the most famous celebrities on OnlyFans below.
1. Anita
One of the biggest hits when it comes to music, singer Anitta saw in OnlyFans a new opportunity to strengthen her relationship with her fanbase. When her account was announced, the internet went wild, after all, everyone wanted to know what would be published by her.
Charging only US$ 4.99 for the content, she usually publishes, exclusively, images about her new projects, photo shoots, in addition to doing exclusive lives for those who pay for access.
2. Cardi B
Rapper Cardi B saw OnlyFans as the perfect opportunity to promote one of her hits, the song WAP in partnership with Meghan The Stallion. In addition, she has already made several chats with fans, telling intimacies of her personal life.
At the height of its use of the platform, it earned 46 million dollars in a single month. Cardi B is no doubt one of the most famous OnlyFans creators in the world.
3. Tana Mongeou
A phenomenon on YouTube (with more than 5 million followers on the platform), Tana Mongeou uses OnlyFans as an extension of her Instagram account, posting photos very similar – but exclusive – to those she posts in her feed.
4. Bella Thorne
Actress Bella Thorne is also one of the most famous OnlyFans creators, another personality who made a lot of money with OnlyFans. When she announced the sale of exclusive content for $20.00 she had no idea that she would make $2 million in just six days of activities on the platform.
5. Farrah Abraham
Famous after participating in the reality show 16 and Pregnant, Farrah Abraham has been present on social media for many years. She took advantage of the booming platform to market exclusive photos to her fans.
6. Blac Chyna
Charging a $50 subscription, the influencer Black Chyna takes advantage of the social network to publish exclusive photos, as well as sharing a little about her personal life with the select group of fans who decided to subscribe to the account.
7. Dorinda Medley
Charging $4.99 a month, the Real Housewives star uses the platform to share lifestyle content, his OnlyFans bio reads "Real Housewives of New York, Radio Host. Loves Fitness Dorobics, Lifestyle, Traveling, Cooking, Decorating and 'Making Nice!
8. MC Mirella
Funk singer MC Mirella is also one of the content creators who uses OnlyFans as an extension of her Instagram account, with many exclusive content, the singer takes advantage of the platform to post many bold photos.
9. Aaron Carter
Charging between $50-125, rapper Aaron Carter also uses OnlyFans as a platform to interact with the fanbase. On the artist's account, he offers the possibility to buy exclusive photos in a single unit and was quite successful among fans.
10. Tyga
Rapper Tyga has already given interviews revealing that he made millions of dollars with his OnlyFans account, where he posted exclusive information about his career.
In fact, it was so successful that he decided to delete his account and create a competing platform, Mystar.
Making millions of dollars, several celebrities already use OnlyFans as a way to increase their income. In addition, the platform allows fans to get closer to their idols.
Read Also: Post Malone Net Worth And Biography [Height, Age, Girlfriend]
FAQs
How does OnlyFans work?
Content creators offer exclusive content through a subscription and their fans can consume these materials, in addition to having closer contact with their fans.
How much does it cost to access OnlyFans?
The amount to access an OnlyFans account varies and is set by the content creator, and you can offer free access or charge monthly fees starting at $4.99.
How to join OnlyFans?
If you are over 18, just go to the official OnlyFans website and create your account. This applies to both producing content and subscribing to content creator accounts.