How to Make Money With a Blog: The Definitive Guide
Let's be honest, making money with a blog is not easy, generating income with a digital medium takes a lot of time and effort, however, if you have patience and perseverance to generate content and traffic to your blog, you will see great rewards. Furthermore, anyone can make a blog, and not only that, even if you don't monetize it, a blog opens many doors to the professional world.
Now, how do blogs make money?
Through this guide, you will learn the different methods used to generate income with a blog until it becomes a profitable business from home, or from anywhere in the world.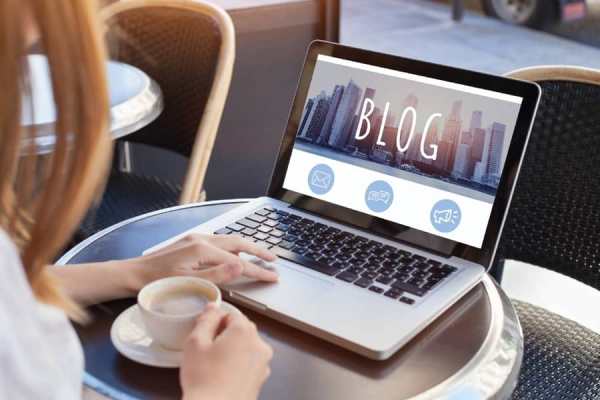 How to make money with blogs
If you already have a blog up and running, it's time to get to work to start generating profits. Below you will learn the best methods to make money as a blogger.
Affiliate Marketing
Affiliate marketing is one of the most used methods to generate income online. With this method, you can generate commissions by recommending products through your blog. How does it work? Every time a person clicks on a link and performs an action, it can be a registration or purchase, the blogger receives a commission.
The key to succeeding with affiliate marketing is to recommend products that are really good, and make articles with honest opinions. Only then will you gain the trust of your readers and be able to create a brand and increase your profits.
Advertisement
Another way to generate income with a blog is through ads. Generally, you can place ads anywhere on the blog. Mainly it is usually placed in the header of the blog, at the beginning, after the article or on the side of the website. The ideal is not to saturate the blog with ads.
Advertising is paid for in two ways:
CPC: Cost per Click. This means that you will generate a fixed income every time the reader clicks on the ad.
CPM: Cost per Thousand. This means that the advertiser will pay a certain amount for every 1,000 ad impressions on your blog.
Currently, advertising is quite poorly paid, in fact, with the rise of Adblockers, earnings through advertising have been greatly reduced.
Although there are different platforms, the fastest and easiest way to start placing ads on your blog is through Google Adsense.
Sponsored content
Sponsored content is another source of income that you can create with a blog. What is it about? They are basically paid collaborations that you publish on your blog. They are normally content in the form of an article, a newsletter, a banner, or simply a mention in an article about a product, company or brand.
For example: If an airline has special rates, and you have a travel blog, they can contact you to collaborate with you in promoting these special rates by creating content on your blog and pay you for it.
These types of collaborations work very well when you have an audience, especially in a specific niche. You don't have to have thousands of readers to be able to make sponsored content, sometimes they are simply looking for the type of niche you are working on.
Now you can find a large number of Linkbuilding agencies where you can register to generate income through the sale of promotional items or mentions in other media.
Infoproducts
We already made a guide telling how to generate income by selling infoproducts. In fact, it is one of the methods that brings the most benefits to content creators and companies. If you have a blog, you can create a series of infoproducts that add value to your community, and thus generate income.
What type of infoproducts can you create?
There are many options to create infoproducts: from ebooks, to online courses, paid webinars, audiobooks, downloadables, digital products, workshops…
Webinars
Webinars are training content in video format that you can offer to your community on a specific topic. Participants, upon payment, access an online room, it can be on Zoom, for example, where you, or an expert in another area, offers a video conference on the corresponding topic.
In addition, you can perform and record a webinar to offer it in the future as an infoproduct to your new readers.
Or you can also combine it with an infoproduct, for example, you can offer a free webinar, and at the end of it, talk about a paid infoproduct and invite participants to purchase it. There are many strategies to generate more sales!
Products or Merchandising
If you have a large community, with an established brand, you can create physical products or merchandising to offer your readers. Products such as mugs, t-shirts and more can be sold.
To do this, there are pages like Spreadshirt or Vistaprint where you can create the design of your products, link them on your blog, and they themselves are responsible for sending them every time there is a purchase. This way, you avoid spending money on stock and having it stored in your room.
Services
Although you have to dedicate time, and it would no longer be a passive income with your blog, selling services is an ideal way to generate profits thanks to your blog. In many cases, a blog is not monetized in such a way that you can make a living from it. Therefore, offering services can be the best option to earn money.
Think about it. You are generating traffic with your blog, you create authority in your niche, and you give confidence to be found and hired as a professional.
For example: If you have a fitness blog, you can sell your coaching, nutrition, etc. services. In addition, you can create various formats, both a one-time service, they pay you in exchange for something, and a recurring service: every month you send a diet and series of exercises, for example.
Membership
A membership is a method to generate income with your blog on a recurring basis. With this model, readers access, upon payment, the content of your blog: courses, video tutorials, classes, talks…
Imagine that you have several video tutorials in your membership, and that you add one more every week. You set a price of 9.90 dollars for this membership and 100 people sign up for it.
The first month you will already be generating $990, not bad!
Now, imagine that every month 50 more people join this membership, then you will have 150 people, and in the second month, you will be earning 1,485.00 dollars.
If 50 people continue entering per month, at the end of the year you will have 650 people signed up, which would give you a monthly profit of $6,435.
At this point, you may be thinking that this is a good number, but not everyone will still be a member at the end of the year, and that is correct. However you should also know two things:
The casualties are quite small, in fact, it is estimated that they are 1%. It has a lot to do with the content of the project.
On the other hand, you should know that not every month 50 people will enter. Sometimes it will be more, sometimes less, it depends on several factors.
However, it is a very tempting format to make money with a blog.
Obviously, for a membership to work, you have to make readers feel part of a community, in fact, on many occasions, they tend to stay longer in the membership due to the fact of belonging to a group, being able to access a forum where communicate, share their achievements, learn, etc.
Podcast
Surely there is no need to explain much about what a podcast is, in short, it is a radio program that you can listen to on different internet platforms: iVoox, Spreaker, Apple Podcast, Google Podcast, Spotify.
Podcasts can be monetized with different methods: sponsorships, infoproducts, YouTube… Basically, it is an ideal complement to your products or services.
If you want to learn more about this topic, don't miss this guide to creating a podcast and generating income.
Video Blog
Today one of the options that can pleasantly compensate for the traffic and monetization of your blog is to create a video blog. It basically consists of creating video content for YouTube, similar to what you create for your blog.
In this way, you are getting traffic from another medium, views, and of course, money, since you can monetize with advertising, affiliation and other methods all this traffic created with the written content of your blog made into videos.
Challenges when monetizing a blog
I already said it at the beginning, it is not easy, in fact, nothing worthwhile comes without hard work.
Monetizing a blog is not a job that will be done overnight. It takes a lot of time, discipline and yet, there are many who do not achieve it. Not selling you the motorcycle is not easy. Now, once you get it, it is one of the best jobs in the world.
The ideal is to have different income methods. Some will perform better than others, in fact this may be due to times of year, content, traffic, or simply luck.
To have profits, it is very important to have traffic, if no one visits your blog, you will not be able to generate income, this is evident.
If you decide to take this journey and join the blogging community, when you spend some time and look back, you will see a hard but quite rewarding path.
And now let's go to the million-dollar question…
Can you really make money with a blog?
The answer is a big YES!
You can make a living from a blog, in fact, you can make a good living, and even, if you do business, you can generate large sums of money.
It is very important that you have traffic and know how to monetize that traffic, the more traffic you have you will see more opportunities to monetize.
Read Also: How Much Can You Earn From Blogging? How To Get Started
We hope that this guide to making money with a blog has helped you, or at least, served as an inspiration to start your journey as a blogger. It's time to get going.