Safest Platforms To Buy Cryptocurrencies In Australia 2022
Need to purchase cryptos? Then you must be wondering about the best and safest platforms to buy cryptocurrencies in Australia. Buying cryptocurrencies securely anywhere in the world is one of the best things any smart crypto trader will want to do. This is not an exception for people living in Australia and other parts of the continent.
A plethora of Crypto exchange platform has different things in viewing while setting up their platforms. Some want to be there for the day-to-day needs of Crypto traders, some are there for a robust and safe system while others focus attention on both security and best features for their teaming users.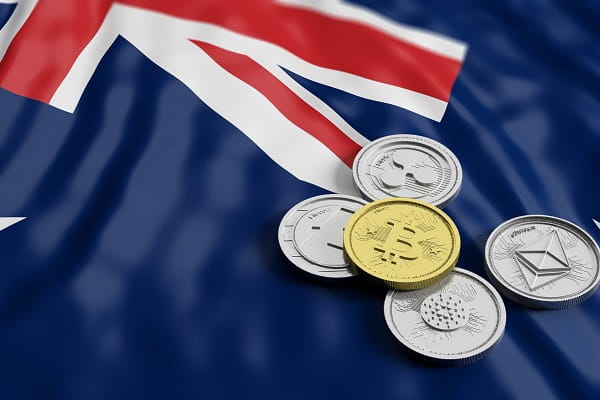 So today, we will be writing on the safest cryptocurrency exchange platform you can securely buy and sell from in Australia and all you need to know about them.
Safest Platforms To Buy Cryptocurrencies In Australia
Following are the top safest and best platforms you can trade your cryptocurrencies in Australia:
1. Etoro
The eToro wallet is a free digital wallet for storing and carrying out other cryptocurrency-related activities. This wallet is accessible on iOS and Android.
You can buy and sell cryptocurrencies securely using etoro in Australia.
It costs 5% to convert crypto into fiat currency and vice versa, which some users may find an expensive transaction fee. The minimum transaction fee is $125, while the highest is $10,000.
However, eToro adds that coin transfers are one-way, meaning that any coins sent can't be returned to the eToro trading site.
You can enjoy a robust security system and rest assured of strict privacy while you trade on their platforms.
2. Crypto.com
If you're seeking an economical, all-in-one cryptocurrency platform, Crypto.com may be ideal for you. If you have a lot of Cronos (CRO), you'll reap the most rewards from this swap. Even without the CRO bonuses, it's an excellent low-fee crypto exchange with over 150 cryptocurrencies in most parts of Australia.
Consider Crypto.com a cryptocurrency bank rather than an exchange or broker. There are no restrictions on using the exchange to acquire or sell bitcoins. Through your DeFi wallet, you may also trade them with other users.
In addition, you may use a prepaid Visa card to spend your bitcoin, making it an excellent alternative for making crypto payments.
Cryptocurrency loans are available in some countries; you can also get paid in crypto and put your money in an interest-earning account, these and many more are the benefits of using a crypto.com wallet.
3. Capital.com
Another one among the best and safest platforms to buy cryptocurrencies in Australia UK-based CFDs and Forex broker Capital.com opened its doors for business in 2016 and has since expanded to include offices in the UK, Australia, Cyprus, and Belarus.
There are no hidden costs or commissions, and over 4,000 markets are available to traders through the broker.
Over 788,000 investors throughout the world choose Capital.com as their broker owing to the secure transactions, which is not surprising given the company's popularity.
CFD trading platform Capital.com is noted for its user-friendly and well-regulated nature. Investors can trade more than 3,000 of the world's most popular indices and currency pairings on Capital.com, which has market-leading spreads and zero commissions for its traders.
4. Swyftx
For Australians, Swyftx is one of the best and safest platforms to buy cryptocurrencies in Australia, it also offers one of the best crypto exchanges. There's a demo account, a wide selection of deposit alternatives, no fees, and Live Chat Support for those who want to try out the platform before they commit.
You can buy and sell with confidence because it charges only 0.6 percent in trade fees, has the lowest spreads of any Australian exchange, and utilizes industry-leading security measures.
5. Digital Surge
Another cryptocurrency platform you can buy Crypto seamlessly and securely in Australia is Digital Surge. Trades can be completed in less than two minutes with Digital Surge. Their speed is one of the most impressive aspects of their design.
Things can move quickly in the world of crypto trading, but with Digital Surge, you'll be able to keep up with the ever-changing landscape.
To avoid missing out on a shift in the crypto market, you must ensure make you have access to your account at all times.
Because of this, they've built an interface that's simple and intuitive to use. With years of experience in IT, the founders of Digital Surge crafted their crypto company's user experience to be the most intuitive.
As we said before, because of how quickly the market changes, investing can be difficult at times.
In the crypto market, this is true on top of everything else, you don't have to waste time trying to figure out how to buy the next hot coin or sell a crashing one because Digital Surge has simplified its dashboard.
6. CoinSpot
One of the world's most trusted exchanges, CoinSpot has never been breached since it was created in 2013. For the first time, a cryptocurrency platform in Australia has been awarded the internationally recognized ISO 27001 accreditation for information security.
CoinSpot may be used by novice and experienced traders alike, but advanced traders may find it a little lacking in features. It contains a simple and effective charting system called TradingView, and the user interface is kept to a minimum.
There are stop-loss and stop-limit orders that can be used to reduce the risk of a transaction.
SMSF and institutional investors, for example, have access to a dedicated SMSF team and an OTC (Over The Counter) trading desk for trading greater values.
It can be confusing to select one from the several Exchange platforms available in Australia. But with CoinSpot, you'll get a service that accomplishes what you desire.
If you ever have a problem, the fact that it's Australian-owned and operated will be comforting.
Other than trading coins, NFTs, and DeFi, there isn't much to this platform's offering. Compared to Binance, CoinSpot does not have as many advanced tools and facilities for advanced traders, including futures trading and so on.
7. Binance
For individuals looking for a platform with a high volume of trading options, including margin trading and derivatives, look no further than Binance Australia.
There are more than 600 coins to choose from and minimal trading fees of 0.1 percent for high-volume dealers. The lack of customer service on Binance makes it difficult for newcomers to the cryptocurrency market to get started with the site.
Over 600 cryptocurrencies are available on Binance Australia, which has minimal trading costs (maximum of 0.1 percent) and an abundance of other features that make it a haven for serious crypto traders from around the world.
These include spot trading, margin trading, a P2P (peer-to-peer) exchange, and futures trading.
With limit orders and stop limits, large-volume traders can take advantage of the market's liquidity in a time-saving manner.
There's a lot to like about Binance Australia's size and volume of everyday trading. You can purchase or sell rapidly because of the high level of liquidity in the stock market.
Another thing that draws people in is the wide range of cryptocurrencies available, For seasoned investors, hearing about a new currency with great potential but being unable to buy it on an exchange that only offers a limited selection of cryptocurrencies is frustrating which is why Binance Australia is the best bet.
FAQ
What is the best platform to buy and sell cryptocurrency in Australia?
The best exchange platform to buy crypto in Australia is Etoro.
Which app is best for crypto purchases in Australia?
The best app to buy crypto in Australia is the Etoro and Binance
What is the safest way to buy Bitcoin in Australia?
The safest way to buy crypto in Australia is to pay via PAYID on Binance
Read Also: Safest Platforms To Buy Cryptocurrencies In The UK
Conclusion
So far so good, we have given you all you need to know about the safest platforms to buy cryptocurrencies in Australia, with this list you can buy your crypto coins securely without hassle.