Safest Platforms To Buy Cryptocurrencies In Canada 2022
There are numerous trading websites and apps available in Canada but we bring you the top best and safest platforms to buy cryptocurrencies in Canada. To purchase cryptocurrencies with Canadian dollars, you can utilize one of several Canadian cryptocurrency exchanges (CAD) that we have taken out time to compile.
After consulting with industry experts and considering a variety of variables, such as the simplicity of depositing funds, compliance with Canadian legislation, security, coin selection, the convenience of use, customer service, trading costs, and more, that's how we come out with our list.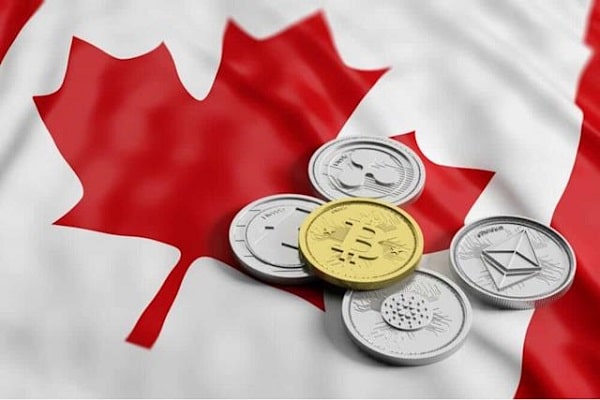 In reality, finding a platform that works for newcomers might be a challenge. Finding the right solution can be tough because there are so many possibilities out there.
For your convenience take your time to read through the list of the finest cryptocurrency exchanges in Canada.
The Safest Platforms To Buy Cryptocurrencies In Canada
Following are the best and sure platforms you can buy cryptocurrencies in Canada;
1. Bitbuy
The first to appear on the list of the safest platforms to buy cryptocurrencies in Canada is Bitbuy, this is a cryptocurrency exchange platform I'm Canada that enables users to buy, sell, deposit, and withdraw bitcoins over the internet.
Currently, Bitbuy may be used to purchase seven different cryptocurrencies. It's one of the few exchanges to offer the most CAD to crypto pairs.
The company promised to include more cryptocurrencies In the coming future.
Bitbuy provides an easy-to-use exchange for Canadians who want to participate in the cryptocurrency market.
When it comes to the Bitbuy cryptocurrency exchange, ease of use is a key selling point for both new and seasoned investors and traders. Charts, API connection, and a live order book are all included in the exchange's low-fee, transparent platform.
2. Coinsmart
One of the most popular crypto exchanges in Canada is CoinSmart, which is located and operates from Toronto, but also supports deposits in USD and EUR. Among Canadians, it is regarded as one of the greatest crypto exchanges.
Coinsmart was ranked as the best Canadian cryptocurrency exchange for a number of reasons. For the sake of testing, we created an account.
In the words of its developers, "CoinSmart is developed for novices and experts alike." It's possible to buy Bitcoin, Litecoin, Bitcoin Cash, EOS, Stellar Lumens, USDC, and many other cryptocurrencies on this platform seamlessly.
If you use wire transfers or bank drafts, there are no deposit fees, however there are costs for Interac e-Transfers of less than $2,000 and a fee of up to 6% if you use credit or debit cards to make purchases.
To save money, this is a fantastic choice. CoinSmart also accepts deposits in EUR by SEPA, wire transfer, and bank draft for no additional charge. Wire transfers in USD are the only way to fund your account.
Your account will be funded almost immediately after you make deposits for a coin.
3. Crypto.com
If you're looking for a crypto trading platform with cheap costs and a large selection of supported currencies, Crypto.com is a fantastic option to consider.
It's suitable for people who are comfortable managing a financial account via a mobile app and may be ideal for those with intermediate understanding and expertise in the cryptocurrency industry.
Customer support isn't the strongest point of Crypto.com, so expect to do most of your own work there.
Then Crypto.com can be a good fit for your requirements, if you're okay with all the aforementioned qualities.
4. VirgoCX
Another among the safest platforms to buy cryptocurrencies in Canada is the VirgoCX. Because of its high level of regulatory oversight, VirgoCX has emerged as one of Canada's most popular and trusted cryptocurrency trading platforms.
Clients are provided with cutting-edge technology, improved liquidity, and outstanding security by using the exchange.
With VirgoCX, Canadians can easily and affordably purchase and sell over a dozen different cryptocurrencies.
5. Coinberry
Another interesting cryptocurrency platform Canadians can safely buy their coin is the Coinberry platform.
Coinberry is a Canadian-focused cryptocurrency trading platform. It is compatible with a wide range of cryptocurrencies, including some of the most prominent ones. Coinberry's AutoPilot and Coinberry Pay features have made it stand out from other crypto exchanges for Canadians since it was created in 2017.
If you're looking to purchase or sell cryptocurrency in Canada, you have a wide range of choices. When looking for an exchange to trade with, it's important to look at both security and functionality.
Coinberry provides a wide range of beneficial services taking into account security and features for their investors, active traders, and even merchants.
6. Binanace
Binance is one of the world's largest cryptocurrency exchanges and also rated as one of the safest platforms to buy cryptocurrencies in Canada. We enjoy the fact that it offers so many features and applications, as well as 350+ cryptocurrencies to choose from.
You may utilize Binance whether you're an expert trader or just a day trader because it includes everything you need.
The only challenge here is that you can't use your credit or debit card to make a deposit in Canadian dollars. This is because Canadian banks generally frown upon customers using their cards for crypto purchases.
Debit cards are more commonly accepted than credit cards. Nevertheless, there are additional costs associated with them.
It's also possible to use a P2P marketplace, although it takes some familiarity with a P2P marketplace to be able to use it.
The Binance platform is not recommended for novices. The user interface is baffling and bewildering to use. Too many menu options and words like "spot" and "margin" are confusing to newcomers, making them less likely to use the software.
It can be difficult to navigate the exchange platform as a newbie with so many features, consumers can become paralyzed and unwilling to take any action further.
Getting in touch with a customer service representative is also a challenge on Binance. Instead, you're more likely to have a conversation with a computer bot.
For these reasons, we do not recommend Binance to newcomers. Instead, we suggest that you use Coinsmart, which has been rated as one of the best Canadian cryptocurrency exchange.
Read Also: Safest Platforms To Buy Cryptocurrencies In The UK
On the other hand, we recommend Binance if you're an experienced trader interested in learning more about futures and options trading as well as P2P markets and the rest of the services offered by Binance.
If you want to trade some of the more esoteric cryptocurrencies, your only option is Binance, which has the largest selection available.
Many Canadians pick Binance because of its wide selection of coins and inexpensive costs.