Kuami Eugene Net Worth and Biography: Age, Career, Wife & Facts
Are you a fan of Kuami Eugene or do you just wish to know about him? This post sheds light on Kuami Eugene net worth and biography, Kuami Eugene wife, his age, career, education, awards, discography and every other personal fact you need to know about him.
Kuami Eugene is a Ghanaian Afrobeat and High-life musician, a singer, lyricist and songwriter, he is a top-rated celebrity in Ghana under the record label "Lynx Entertainment" and he has released many hit tracks and albums.
He is also an award-winning musician with numerous awards and nominations to his name. The Ghanaian music and entertainment industry have received a lot of boost with the effort of top Ghanaian musicians like Kuami Eugene and many others doing well in the music industry.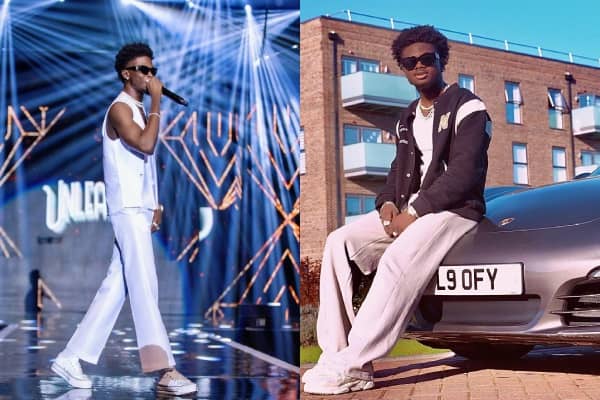 Even at a very young age of his, he was able to achieve a lot after he got into the limelight using the MTN Hitmaker season 5 of 2016 as a stepping stone to fame and since then his name has become a household name in Ghana.
Read Also: 10 Best Rappers In Ghana, Who's Ghanaian Best Rap Artist?
Don't let us bore you with much introduction, let us dive deep into Kuami Eugene biography and net worth but before that, let's quickly show you a piece of brief information about Kuami Eugene profile.
Kuami Eugene Profile
| | |
| --- | --- |
| Full Name: | Eugene Kwame Marfo |
| Stage Name: | Kuami Eugene |
| Date of Birth: | 1st, February 1997 |
| Age: | 25 Years Old |
| Place of Birth: | Akim Oda |
| Nationality: | Ghanaian |
| Spouse: | Priscilla Quarshie |
| Occupation: | Singer, lyricist and songwriter |
| Record Label: | Lynx Entertainment |
| Active Since: | 2016 – present |
| Net Worth: | $1 million – $3 million |
Now that you have few information about him you must be interested in knowing more like Kuami Eugene biography, Kuami Eugene age, Kuami Eugene relationships, Kuami Eugene phone number and so on, continue reading to have full knowledge about the rock star.
Biography
Kuami Eugene is a Ghanaian singer born on the 1st of February 1997 in Akim Oda, Ghana. His parents go by the name Alex and Juliana Marfo, Kuami Eugene is a singer, songwriter, and lyricist specializing in High-life and Afrobeat signed under Lynx Music.
He attained fame when he participated in the 2016 version of MTN Hitmaker (Season 5) and ended up the third in the competition.
His talent attracted a lot of music lovers which got him a huge fanbase, his astonishing and exceptional performance at the competition got him signed under one of the leading record labels in Ghana "Lynx Entertainment".
A year after he got signed he dropped "Angela", a song considered to be the biggest hit ever under the record label which within a few months garnered over a million views on YouTube likewise millions of streams on other top streaming platforms.
Education
Just like every other Ghanaian parent, Kuami Eugene parents tried their very possible best to give their son together with his other siblings the best education, they were so supportive in making sure he become a man of himself.
Kuami Eugene had his basic education and then proceeded to attend Salvation Army Senior High School. Unfortunately, he dropped out due to the fact that he wants to focus on his music career.
It was also made known that he also attended Ghana Communication Technology University and also dropped out, information on this is not confirmed but it is sure that Kuami Eugene is educated to an extent.
Career
Kuami Eugene career started while in high school, as a kid who has always displayed his musical talent at home and in school he decided to bring something reasonable out of it and this is why he set up a personal studio for himself while growing up in Fadama, he was able to sharpen his talent.
In 2016, Kuami Eugene started his music career professionally and to become popular he needs to use the help of different auditions and that was how he came about the MTN Hitmaker competition which has been the source of his fame today.
His exceptional performance in the competition made him known to people and various bodies who later invested a lot in him, he got signed by the famous record label "Lynx Music" and he had his first release which was the talk of the town then.
The majority of his singles are hits and today he has some music that topped the Ghana music chart for a wide range, music like Angela, Ohemaa, Wish Me Well and many others.
His fame was so loud that top-ranked musicians in Ghana and internationally collaborated with him on various songs. Never forget that Angela music video gained him a lot of fanbase with millions of views on YouTube.
The song topped the chart on Spotify, Apple Music Ghana, Boomplay and other streaming platforms for a long time.
This quick fame gave him a smart idea to release more music for his music-hungry fans which he did perfectly, he later released a follow-up song on Angela titled "Confusion", which also took the music industry by storm.
Kuami Eugene gave his career the best and this translates to his success in the Ghanaian music industry and even beyond the shores of Ghana.
Read Also: 10 Richest Men In Ghana – Net Worth Included
Discography
Below are some of Kuami Eugene songs, mostly his singles which were later put together into albums:
Ɛbɛyɛyie
Obiaato
Turn Up
Hiribaba
Boom Bang Bang
Angela
Confusion
Fadama Boy
Wish Me Well
Wish Me Well remix
Meji Meji
Walaahi
No More
Open Gate
Ohemaa
Ghana We Dey
For a prolific musician such as Kuami Eugene, it is expected that he must have a shelve filled with awards and without the awards for hard work Kuami Eugene net worth and biography wouldn't have been complete, that is why we have listed some of his awards below.
Awards & Nominations
As an A-list artist in Ghana Kuami Eugene has won himself many awards and also numerous nominations, here are some:
In 2018, he won the Best New Artist – Ghana Music Awards UK.
In 2018, he won AFRIMMA Most Promising Artist in Africa
In 2020, he won the Highlife Artist of the Year – 3Music Awards.
In 2020, he won the Vodafone Ghana Music Awards (Highlife Artist of the year)
Also in 2020, he won Vodafone Ghana Music Awards (Artiste of the year) e.t.c.
In 2021, he won the Highlife Act of the Year – 3Music Awards
In 2021, he won 4syte TV Music Video Awards for Most Popular Video, Best Special Effect Video & Most Influential Artist
We have only mentioned a few, he has a lot of awards and won likewise a huge number of nominations, he has collaborated with top Ghanian musicians like Sarkodie, KiDi, Shatta Wale and even Nigerian artists like Falz, Davido and Joeboy.
Kuami Eugene Wife
Presently, there is no information about Kuami Eugene but he has a long-time girlfriend "Priscilla Quarshie" who happens to be a brand ambassador and an established entrepreneur.
For those who think Kuami Eugene is single, Yes he is single but into a committed relationship so you can keep off for now.
Kuami Eugene Phone Number
For security reasons Kuami Eugene phone number is not made available on the internet but this doesn't mean you cannot contact him, you can always reach Kuami Eugene via his official email address ([email protected])
Kuami Eugene Net Worth
Kuami Eugene net worth is currently estimated to be between $1,000,000 to $3,000,000. His wealth cannot be questioned because he is so successful in his musical career.
He also makes a huge sum of money from various music endorsement deals worth thousands of dollars. Aside from that, he is also a brand ambassador for various top brands, the likes of; Adonko Next Level Energy Drink, Item Phone brand and many others.
FAQ
Is Kwami Eugene married?
Kwami Eugene is currently not married although he has a known girlfriend named Priscilla Quarshie, they have both been in the relationship for a long time now.
Who is Kuami Eugene dating?
Kuami Eugene is currently in a serious relationship with his girlfriend Priscilla Quarshie, they have been together for quite some time and this seems to be leading to marriage soon.
Read Also: African Countries With Most Beautiful Women [+Pictures]
We have reached the concluding part of the topic Kuami Eugene net worth and biography, we hope you enjoyed reading this. Kindly hit the share button to share this with other people.