The 10 Best Rappers In Ghana 2022: Who Is Ghanaian Best Rap Artist?
Who is the best Ghanaian rapper? Ghana is considered one of the countries in Africa with some top-rated rappers. Much attention is being placed on the genre even with the fact that Afrobeat and Afropop are most loved in the country but the best rappers in Ghana have been able to infuse their rap flows in every music type.
The likes of Kanye West, Rick Ross, Jay Z, Micki Minaj, Cardi B, Lil Wayne and many other worlds most recognized rappers have been the backbone of rap music from America, the U.K and all through Europe, they have been able to greatly influence Africa of which Ghana isn't an exception.
We have seen a lot of Ghanaian rappers doing exceptionally well in hip hop music, they have been successful in bringing the Ghana culture, tradition, morals and even the Ghana language into their music.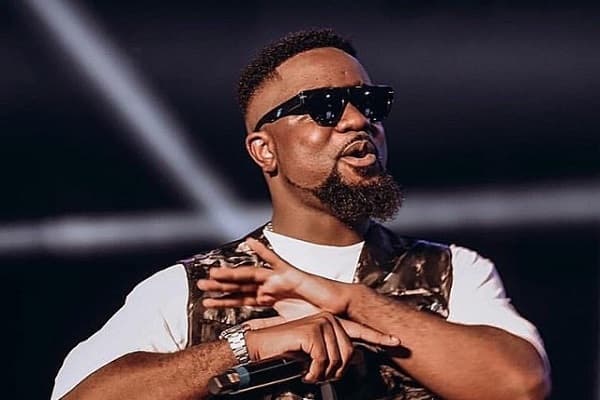 You cannot talk about music in Africa without mentioning Ghana as the Ghana music industry is one of the leading music industries in the continent presently and this has been so for a very long time.
As far as rap music is concerned in Ghana there has been a rapid growth in the rap sector of the Ghanaian music industry and through hip-hop, Ghana was able to establish a rap scene where crazy punchlines are being dropped.
Read Also: Top 10 Best Rappers In Nigeria [Updated]
In the 1990s, Ghana stormed the music scene with Hiplife which is the Ghanaian aspect of rap twist and was pioneered by legendary musicians like Lord Kenya, Obrafour, KK Fosu, Okyeame Kwame and many others.
Their effort paid as Ghana of today is now where most rappers in Africa come from, they do not only dominate the rap space in Africa, they are seen as celebrities and the artists have been so prolific in establishing themselves in the rap world globally.
Ghana is blessed with many talented rappers who made the music in Ghana a competitive one, this has attracted a lot of investors and rap music in Ghana is now one of the most marketed music genres and has moved beyond the borders of the country through West African countries like Nigeria, Togo, Benin Republic to the whole of Africa and the world at large.
We won't want to take much of your time with a lengthy introduction so join us as we reveal the top 10 best Ghanaian rappers with the ranking being centered on rappers' influence, awards and nominations, fanbase and streaming statistics (YouTube, Audiomack & Spotify).
Top 10 Best Rappers In Ghana [Updated List]
10. EL
The 10th on the list of best rappers in Ghana is Elom Adablah popularly known by his stage name E.L, born on the 28th of June 1995 in Dansoman in Accra, Ghana.
EL is a rapper, singer, producer and Ghanaian Afrobeat musician. He is an award-winning rapper known for releasing hit music and some of his singles are; Shelele, One Ghana, Obuu Mo, Auntie Martha, Mi Naa Bo Po, Kaalu, See Me Sometimes, Pay Like a Boss, Abaa, KaaBuAme, Koko e.t.c.
His debut album is titled "Something Else" which was released in 2012, in 2016 he dropped another album titled "ELOM" in the same year he dropped B.A.R. 3: The Lomi Era, after this he dropped B.A.R 4 in 2017 and BVR in 2018.
E.L also has a lot of mixtapes and he has won for himself many awards Artiste of the Year and Hip-life/Hip-hop Artiste of the Year at 2015/2016 by Ghana Music Awards, 4SYTE MVA for best-edited video and many others, he also has numerous nominations.
9. Joey B
Another top-rated rapper in Ghana is Darryl Paa Kwesi Bannerman-Martin popularly and professionally known as Joey B. He was born on the 20th of August 1989 in Cape Coast, Ghana.
Joey B is a rapper who creates music that ranges through Afrobeats, RnB, Dancehall, Hiplife, Highlife, House, Hip-Hop and can sing effortlessly and fluently in 5 different languages (English, Ga, Twi, Fante and Pidgin). He is a remarkable Ghanaian rapper and has a large fanbase to boast of.
The majority of his songs are hit and are getting many views and streams from various streaming platforms, he has also collaborated with other Ghanaian A-list artists and rappers like Sarkodie, Fuse ODG, Edem, E.L e.t.c.
8. FlowKing Stone
FlowKing Stone is a popular Ghanaian rapper born on the 13th of July 1983 in Kumasi, Ghana. He is one of Ghana's favorites and controls a huge fanbase as a sensational hip-life rapper from the Ashanti region.
In 2020 he won the Best Rapper nomination by 3 music awards but lost it to Sarkodie. He has been nominated various times and also won for himself some awards.
FlowKing Stone success in the Ghanaian music industry is through dedication and hard work, he has thousands of streams on various social streaming platforms too.
7. Kofi Mole
The list of the best rappers in Ghana wouldn't have been complete without mentioning Kofi Mole, his real name is Edward Kofi Agyemang Amoah a Kumasi-born rapper, he is also known as Aposo Gangsta and Mole.
Kofi Mole is a Ghanaian rapper who focuses majorly on hip hop and afrobeat, he is good at what he does and he is an outstanding artist that the Ghana music industry is proud of.
As a top-rated musician in 2019 he won the Next Rated Act at 3Music Awards held in Accra Ghana, some of his hit singles are; Die Rich, Chairman, Mensah, Bestie, Don't Be Late e.t.c.
6. Teephlow
Lukeman Ekow Baidoo popularly and professionally known by his stage name Teephlow is also a successful rapper in the Ghana music industry, he was born on the 20th of June 1991 in Cape Coast, Ghana.
He became famous after his appearance in the 2012 Talent Hunt show "Next Big Thing in GH Hip Hop" and since then his name has been a household name.
Teephlow is a Ghanaian award-winning hip hop recording artist and rapper, his debut single titled "The Warning" which he featured Sarkodie in was released in 2014 and it was a hit, he had other songs like Riding, Money, 6 Feet, Dues, One People – One Nation, Honeymoon, and many others.
5. Medikal
Samuel Adu Frimpong also known by his stage name Medikal is a multi-award-winning Ghanaian artist born on the 4th of April 1993, he is a rapper and a songwriter with a loud talent blowing all over Ghana and West Africa, he is ranked among the top best rappers ion Africa presently.
Medikal rap flows are centered on medical professions like surgeons, doctors and other medical practitioners. As a top famous artist, he has had collaborations with to best musicians in the Ghana music industry. In 2016 Medikal won the "Best Discovery Video" in the MTN 4Syte Video Awards.
4. Kwesi Arthur
Emmanuel Kwesi Danso Arthur Junior popularly known by his stage name Kwesi Arthur is a Ghanian professional rapper, songwriter and singer, he was born on the 18th of December 1994 in Tema, Ghana.
Kwesi Arthur became famous after his hit single titled "Grind Day" which was released in 2017. The song got a huge stream from various streaming platforms, he also collaborated with many top artists in Ghana and in Africa like Sarkodie, R2Bees, Nasty C, Stonebwoy, Shatta Wale, KiDi, Medikal, EL, B4bonah, Jason E LA and many others.
As one of Ghana's finest Kwesi Arthur is also among the best rappers in Africa today, he is also one of the most successful musicians in Ghana.
3. Strongman Bunner
Osei Kwaku Vincent popularly known by his stage name Strongman, Strongman Bunner or Strong Gee is the 3rd best Ghanaian rapper on this list. He was born on the 10th of February 1993 and started rapping at a very young age.
Strongman became famous after winning the maiden edition of "Next Big Thing in GH" Talent Hunt Show.
He has been able to win the hearts of most Ghana music lovers and expand his fanbase with hit songs, some of his songs are; Last Verse, Mokobe, Onipa e.t.c.
Read Also: The 10 Best South African Rappers Today
2. M.anifest
M.anifest is the 2nd on the list of best rappers in Ghana, he is a Ghanaian rapper, singer and songwriter born on the 20th of November 1982 in Accra, Ghana, he is one of the hottest artists in the country currently.
He has collaborated with other top musicians in Ghana and beyond, the likes of Flea, Tony Allen, Erykah Badu, Damon Albarn, Brymo, and many other top-ranked artists in Ghana.
It takes hard work and dedication to be a celebrity, M.anifest started his music career in high school and today he is among the top-rated rappers in Africa and one of the best in Ghana.
In 2017, M.anifest won the "Best Rapper and Hip-Hop song of the year" at the Ghana Music Awards, he also has won many other awards and gotten a lot of nominations.
1. Sarkodie – Best Rapper In Ghana
Finally, on the list of top ten best rappers in Ghana we have Michael Owusu Addo popularly known by his stage name Sarkodie, he was born on the 10th of July 1988.
Sarkodie is a rapper, music producer and also businessman, he is one of the best rappers in Africa currently and leads in West Africa. He has laid down a strong foundation for upcoming rappers in the Ghanaian music industry.
As one of the most successful rappers in Ghana Sarkodie has won for himself various awards both locally and internationally, he was also ranked as the 13th on the list of "The Most Influential People In Ghana," also named as the "Greatest African Rapper" in 2015.
He won the "Best International Act" by BET Awards in 2015, has over 80 awards on his awards collections and has numerous nominations. So far so good, Sarkodie is the best rapper in Ghana.
Other Best Rappers In Africa
Fameye
Pappy Kojo
Eno Barony
Yaw Tog
Tulenkey
FAQs
Who is the most successful rapper in Ghana?
Sarkodie is the most successful rapper in Ghana, he has achieved a lot that other Ghanaian musicians have not, his full name is Michael Owusu Addo and he has won for himself over 80 awards and numerous nominations in Ghana and all over Africa.
---
Top 10 Best Rappers In Ghana (Recap)
Here is the updated list of Ghanaian best rappers:
Sarkodie
M.anifest
Strongman Bunner
Kwesi Arthur
Medikal
Teephlow
Kofi Mole
FlowKing Stone
Joey B
EL
Read Also: Top 10 Best Rappers In Africa [Updated List]
You can also make your contributions via the comment box in case you have a question or addition you will love us to add.