NGO: Complete List of Human Rights Organization in Nigeria
After thorough and critical research, AllroundGist has compiled a full list of all the Human Rights Organizations in Nigeria as of 2023.
But before moving further, what then is the Human Rights Organization?
A human rights organization is a non-governmental organization bounded with the main aim and objective of advocating and fighting for the rights of humans.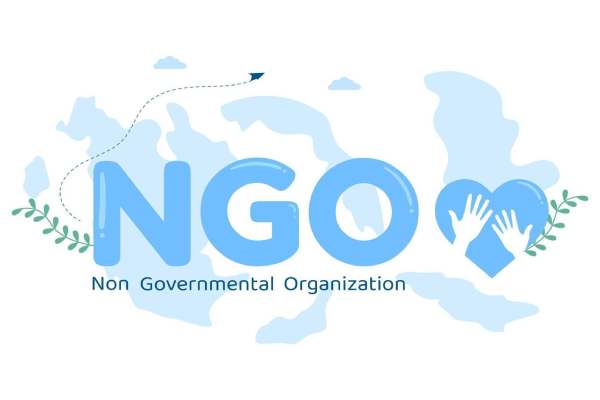 Below are therefore the complete list of the Human Rights Organization in Nigeria as at the time of writing this.
Federation Of International Female Lawyers
Citizens Center For Integrated Development And Social Rights (CCIDESOR)
CIRDDOC-Civil Resource And Documentation Development Center
Foundation For Environmental Rights, Advocacy And Development
Centre For Democracy And Development
Human Rights Monitor
PANAFSTRAG-Pan-African Strategic And Policy Research Group
Network For Justice
Network On Police Reform In Nigeria
Connecting Gender
Persons With Disability Network (PEDANET)
Women's Rights Advancement And Protection Alternative (WRAPA)
Civil Society Legislative Advocacy Center
The Human Rights Law Service
Childs Right Protective Initiative Right
Advocates San Frontieres
Legal Defence And Assistance Project (LEDAP)
CLEEN Foundation
Niger Delta Budget Monitoring Group
Women's Aid Collective (WACOL)
Partnership For Justice (PJ)
Project Alert On Violence Against Women
Institute Of Human Rights And Humanitarian Law (IHRHL)
HEDA Resource Center
Community Partners For Development (CPD)
Women Advocacy Research And Documentation Centre (WARDC)
Center For Agric & Rural Development (CARD)
Humanitarian League
Women Development Initiative
Welfare And Development Centre
Dynamic Youth Development Organization
Civil Liberty Organization
Helpers Organization Of Nigeria
Health And Development Initiative
Women Economic Linkages Organizations Of Nigeria
Fa International Women Association
Widows And Orphans Development Organization
Women And Community Livelihood Foundation
Human Right Commission
Step Up Foundation
African Human Development Center
Heal The Land Initiative
Fast Lane Women Network
Eagles Foundation for Humanity.
Peace, Knowledge, Growth & Love Foundation (PEKGLOF)
Rural Health & Women Development.
And Youth Empowerment Initiative
Media Rights Agenda (MRA)
Gender And Social Action Network (GSAN)
Alliances For Africa(AA)
Echoes Of Women In Africa Foundation (ECOWA)
Mission5000plus
Media Concern Initiative (MCI)
Muslim Youth Initiative
Girls child Hub
NNNGO-Nigeria Network Of Ngo's
NCICC- Nigerian Coalition For The International Criminal court
Women Development Center
Women's Consortium Of Nigeria
Center For Women's Health And Information
Coalition Against Corrupt Leaders
Socio-Economic Rights Initiative
Adolescent Health And Information Project
Women United For Economic Empowerment
Oluwafolakemi Washington Help Foundation (OWHF)
Community Health Advancement And Fund Empowerment Centre
Humanity Family Foundation For Peace And Development
Life Builder Initiative
For Sustainable Health Promotion And Development
Centre For Advocacy, Rehabilitation And Empowerment
Centre For Better Health And Community Development
Access To Justice
Network Of National Human Rights Institution
Human Rights Social Development Environmental Foundation
Jigawa Women's Network For Access To Justice
Basic Rights Action
Open Society Justice Initiative
West African Bar Association (WABA)
Development Initiative
Action Health Incorporated
Baobab For Women Human Rights
Legal Defence Center (LDC)
Grassroots Empowerment Initiative
Society For Gender And Child Advancement
Ceddart
Rights-Based Awareness Coalition
Confluence Of Rights
Kano Civil Society Forum
Gandhi Alternative
Policy And Legal Advocacy Center
Zero Corruption Coalition
Minority Gender Action
Democratic Action Group
Justice, Development, And Peace Commission
Nigerian Bar Association (NBA)
Centre for Socio-Legal Studies
Centre For Human Rights In Islam
Rights Enforcement And Public Law Center
Law Students Association of Nigeria (LAWSAN)
Center For Research And Development
Centre For Ethics Democracy And Development (CEDAD)
Muslim Students Society of Nigeria (MSSN)
Alexander Foundation
Home Makers Women Development Initiative
Human Rights Centre
Centre For Peace Building And Socio-Economic Resources Development
The Independent Project
Coalition Against Sexual Offence
Catholic Institute For Development, Justice And Peace
West Africa Network For Peace Building Nigeria
Women Law & Development Centre
NOPRIN Foundation
Foundation For Environmental Rights, Advocacy And Development (FENRAD)
Replinglin And Associates
Community Advancement Project
Millennium Development Center Gusau Zamfara State
Fulani Initiative For The Protection Of Environment And Less Privileged.
Humanity Development And Peace Initiative
Centre For The Advocacy Of Justice And Rights
Human Rights And Community Development Initiative. As we continue with this list of Human Rights organizations in Nigeria,
Coalition Of Budget Transparency Advocates In Kano (COBTAK).
Bauchi Human Right Network
Organization For The Sustenance Of The Nigerian Environment
Economic Empowerment And Educational Development
Rural Integrated Development Initiative
Centrum Initiative For Development And Fundamental Rights Advocacy
Concern For Women Development Initiative
Health Education And Environmental Protection Alliance
Life Helpers Initiative
Carmelite Prisoners' Interest Organization (CAPIO)
Global Community Prime Initiative
Women's Initiative For Self-Actualization
Legend Youth Association
Imenem Multi-Purpose Cooperative Society
Little Hearts Of Praise Initiative
Partners For Peace
Centre For Education, Women Development And Population Family Life Activities
Akinwumi Plus Ojo Foundation
Development Empowerment Initiative
Triumphant Health And Development Initiative
Society For Women And Aids In Africa Nigeria
War Against Child, Sexual, And Physical Abuse Society
Mercy Trust Foundation
New Initiative For Social Development
Global Network For Community Development
Life And Peace Development Organization
Adenike Obatayo Hope Foundation
National Women's Alliance Against Corruption (NWAAC)
Sharing Heart International (SHI)
World Youth For Change Initiative
Community Development Group
Society For Rights And Human Development
Community Center For Women And Children Development (CCWCD)
Zamfara Youth Platform
Green Fountain Foundation (G-FOF) Shinkafi
Advocate For Gender Equality Prison Services
Greenspring Development Initiative
League For Human Rights
Centre For Peace Advancement In Nigeria
Cyndy Orji Foundation
Total Support For The Rule Of Law & Justice Initiative
Advocacy For Self Rehabilitation Initiative
Anma Development Foundation
Critical Response For Universal Xpression (CRUX)
Devatop Centre for Africa Development
Sexual Offence And Rehabilitation Initiative
National Human Rights Commission
Human Rights Activist
Coalition Of Human Rights Activists
Community Environment Development Network