Top Best English Schools in Australia 2023
In this post, we talk about the best English schools in Australia. We carried out a thorough and careful study to list the best according to some analyzed criteria. And we will present the main schools below according to the cities.
In Australia, there are many schools that offer English language courses or professional courses in different cities across the country. 
The fact is that there are many schools that are excellent and others that are not so much. This is where we have to be careful, as it is very frustrating not to receive the service we want when we pay so much for it.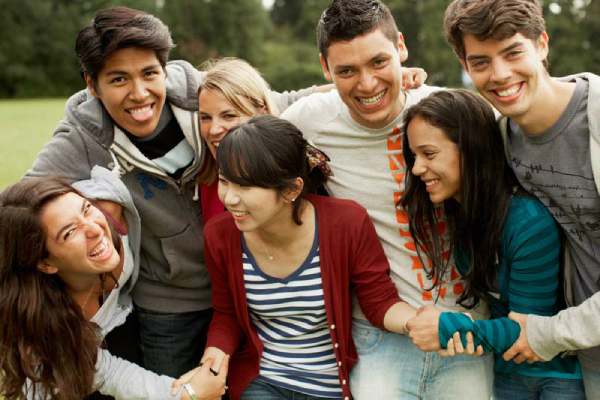 Choosing an English school in Australia is one of the most important steps, if not the most important, in the exchange process. This is because it is at this moment that you will choose your future in Australia in relation to studies. Therefore, you cannot be too careful, as a poorly made decision can cost you a lot of frustration and losses.
Why We Created the List of Best English Schools in Australia
Many have experienced problems like those mentioned above. People who chose the cheapest school and studied in a short time had big problems. Examples are, poor teaching method, schools went bankrupt, low workload, absent teachers, classrooms with poor infrastructure or poor teaching materials.
With this in mind, we did a lot of careful work to select only the best English schools in Australia. Schools where students learn English with quality teaching! We also have another post about English courses in Australia and the best schools, but that post is more focused on schools in the Gold Coast.
We analyzed dozens of schools in the country's main cities. Not just with information from the internet, but with field research and chats with former students. In the end, we managed to create a list of the best English schools in Australia in our opinion. See which are the best English schools in Australia:
EC – English Language Center
The EC English Language Center is one of the high standard schools present throughout Australia. There are schools in Sydney, Brisbane, Melbourne and the Gold Coast. With very well located campuses, well accessible by public transport, EC units have a very modern infrastructure, with comfortable environments that encourage learning through social interaction among students.
Furthermore, all units are very well equipped with multimedia equipment, with internet access available to students and libraries for students to improve their language with the help of reading.
EC schools have a wide mix of nationalities. This allows you to learn English even more effectively, as talking to people of other nationalities encourages you to speak English.
Greenwich English College
Another of the best English schools in Australia is Greenwich English College. The school stands out for offering a personalized learning plan for each student, as well as a dedicated team to help students develop their language as quickly as possible!
Greenwich is present in the cities of Sydney and Melbourne and offers a wide variety of English courses, such as general English, exam preparation, English for specific purposes and even some of Australia's famous VET courses.
Each year, more than five thousand students pass through Greenwich, forming one of the best mix of nationalities. There are more than 60 different nationalities present in the classrooms.
Furthermore, Greenwich has a unique infrastructure, with computer laboratories, spacious, well-lit and air-conditioned rooms. And if you don't speak ANY English, don't worry, as the school staff can assist you and help you in Portuguese! That's right! Until you learn to converse well in English, you will be able to converse in Portuguese with the school staff!
With the help of Greenwich, you will be able to learn English in a relaxed and fun environment, which will further enhance your experience in Australia!
LSI – Language Studies International
With its headquarters in Brisbane, LSI is also among the best English schools in Australia! The school has excellent facilities and is in a prime location in Brisbane.
The school also has highly qualified teachers and a team that will serve the student in the best way. Furthermore, the school's facilities offer pleasant and very spacious classrooms. There are dedicated environments for student integration and free internet access for students.
LSI offers all types of courses: general English, language intensives and exam preparation. There are also English courses aimed at specific areas, such as academics and business. This wide variety of courses will give you even more versatility to choose from. This way, you can select the course that best suits your needs!
Shafston English School
Also located in Brisbane, the Shafston school is considered to be of a high standard. It stands out amidst the landscape of the beautiful city of Brisbane.
The tradition in teaching English is one of the guarantees that you will study at one of the best English schools in Australia. We have been teaching students from all over the world for over 24 years with highly qualified teachers with years of experience teaching foreign students.
Furthermore, Shafston English School has a large multicultural community. More than 120 thousand students from more than 100 different countries have studied at the school. This demonstrates how the school is a good choice for those looking for a good mix of nationalities, as it is internationally recognized.
Shafston still offers excellent infrastructure. Located in a privileged space – on the banks of the Brisbane River – the school offers ample leisure and socialization environments for students.
If you're looking for a course that goes beyond learning other languages, Shafston offers a variety of programs. In addition to traditional English courses, you can take a VET focused on business, for example. There are also intensive language programs and also preparatory courses for proficiency exams.
Read Also: Top 10 Best Engineering Colleges in Canada
Want to know more about the best schools?
When choosing your exchange destination and a school, you can contact Optima Intercambio. The agency is our partner on the Kangaroo Route and they work with the best English schools in Australia. 
In addition to offering English courses, the agency will help you with all other questions regarding an exchange in Australia. 
You don't have to worry about accommodation, OSHC insurance and Australian visa support. Optima will help you with all of this for you! Furthermore, the consultants are super prepared to help you choose the city that best suits your profile!