Top 7 Best PSX Emulators For Android for FREE
What are the best PSX emulators for Android? If you want to turn your Android phone into a real gaming platform, you should know that thanks to emulators, thousands of high-quality video games that were released for other video game consoles can now be enjoyed.
Such is the case of the PSX or PlayStation One, Sony's first video game console and considered by many to be the most important in the history of virtual entertainment.
For this reason, in this post we will show you which are the best PSX emulators for Android, considering, of course, that all of these are completely free and safe to use.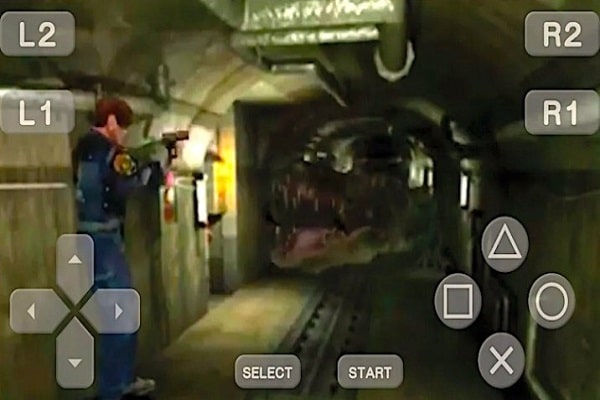 Thus, thanks to these you will be able to enjoy from the comfort of your phone authentic gems of this console, such as the Resident Evil trilogy, the mythical Crash Bandicoot, Tony Hawks, Spyro The Dragon and a lot of other titles.
Top 10 Best PSX Emulators for Android
Next, we invite you to see which are the best PSX emulators that are available for Android.
1. Emulator For PS1
As for purely free options, Emulator for Ps1 is an option that is always worth exploring. It is a complete emulator capable of automatically detecting the ROMs of the games that you store on your device and reading them in different formats such as ISO or even within compressed files.
In addition to this, it offers the same features as other paid emulators, highlighting the possibility of connecting wireless controls via bluetooth to the device and using them to enjoy the emulated PSOne games.
Likewise, it has the functionality of allowing the connection of the equipment with a television, so the device can be used as a joystick, while enjoying the game on the TV screen.
As if that weren't enough, Emulator for Ps1 has a ROM search engine that connects directly to the Internet and allows you to easily and conveniently download the different games that you want to emulate on your Android phone.
It is an application created under the modality of an open-source project, which in addition to being free, is not only limited to allowing the emulation of PSX games, but is also a multiplatform emulator, which gives way to the enjoyment of games from other consoles like Super Nintendo, Game Boy and more.
After downloading RetroArch, you need to install an extra plugin corresponding to the platform you want to emulate, so this extra step is important to start playing PSOne titles. That done, RetroArch may become your best ally when it comes to having fun, as it offers enviable stability and is compatible with practically almost any PlayStation One game.
Additionally, it offers the usual customization features, so relocating the buttons, choosing slots for saving and loading games, taking screenshots in game, optimizing the performance of the team and other options are present in RetroArch.
3. ClassicBoy (32-bit) Game Emulator
Like the previous alternative, ClassicBoy (32-bit) is another project that seeks to offer the ultimate emulation experience for Android users, and despite what its name says, ClassicBoy is an emulator compatible with Android titles. PSOne, Nintendo 64 and a large number of retro video game consoles from Nintendo and SEGA.
Thus, ClassicBoy is a lightweight app that has a free version and a Premium version that offer a variety of customization options so that you can enjoy a comfortable experience from any Android device.
While it's true that the free version available on the PlayStore has certain limitations, it's not like these become a major limitation to take advantage of this emulator and enjoy your favorite PlayStation One games quietly.
We highlight this option as a more than interesting one, since the developers themselves guarantee that ClassicBoy is capable of offering stability and fluidity to the vast majority of console titles. Not to mention that like other PSX emulators for Android, ClassicBoy receives regular updates to add new features and improve the user experience.
4. EmuBox – Multi Fast Emulator
Another of the best PSX emulators for Android that stand out in the Play Store catalog is EmuBox, an "all-in-one" emulator that promises to support a large number of PlayStation 1 games and offer an enjoyable and fun gaming experience in front of your Android screen.
Despite its rating in the Store, the truth is that EmuBox is one of the emulators that has seen a fairly high margin for improvement in recent years due to its constant updates. For this reason, we think it's worth giving EmuBox a try, as it has everything that other free emulators on this list could offer.
5. EPSX EMU
As a last free alternative that you can consider is EPSX EMU, an ad-free emulator compatible with the best PSX stock games. Among its customization options, there is the possibility of relocating the buttons on the screen. Also, if you have a compatible controller with a USB connection, you can connect it to your phone and use it to play in EPSX EMU without problems.
6. FPse for Android
FPse is one of the free emulators for the Android operating system that allows you to enjoy the best PlayStation One titles from your touch screen. This app is light, comfortable to use and has a highly customizable interface. Thus, actions as important as modifying the position and size of the buttons, or choosing the methods of saving and loading the game are present in it.
In addition to the aforementioned, FPse for Android allows you to strike a balance between performance and graphics, so depending on the hardware capabilities of your computer, you can access this option and customize the use of the emulator to achieve the necessary fluidity to enjoy maximum of the titles that you are interested in playing.
That said, FPse also features peripheral and controller support, so you can use a wireless controller and play PSX titles from your Android phone without a hitch.
7. ePSXe
This is possibly the most popular and used PS1 emulator, both in its desktop version for PC, and its most recent release for the Android operating system. Among the main features of ePSXe is its excellent stability and compatibility with almost the entire PSX game catalogue, in addition, it is one of the few emulators that allows you to play split-screen for up to 4 players to participate simultaneously.
ePSXe also allows the use of external peripherals such as wireless controllers and features OpenGI technology, which improves the graphic quality and textures of many PS1 games.
This emulator can be ideal if you want to get the most out of your device's hardware, and it's a true delight to be able to enjoy the fluidity and stability that this emulator offers in such a varied number of PlayStation One games.
Read Also: The 10 Best Android Emulators For PC
We have reached the conclusion of the top 7 best PSX emulators for Android, if this list is helpful kindly hit any of the social media buttons below to share it.