The 7 Best Online Auto Auction Sites in America
Want to get familiarized with the best online auto auction sites in the United States? Online auto auctions are a way to purchase vehicles through a bidding process. These auctions often offer a wide selection of new and used cars and allow you to search for specific makes and models to find the car you want. 
There are many online auto auction websites available, but some of the most popular ones are listed in this article.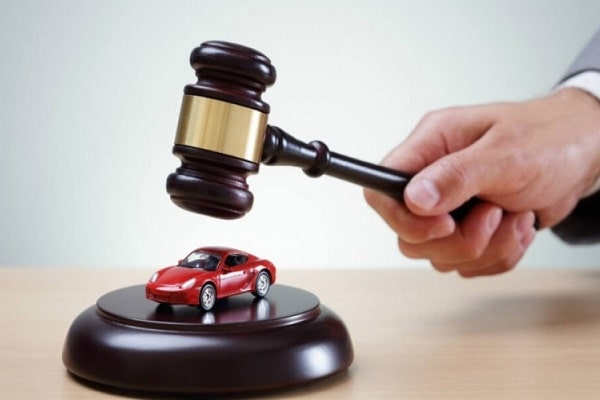 When participating in an online car auction, it is important to have a clear idea of ​​your maximum budget before placing any bids. This will help you avoid overspending and make sure you don't end up paying more for the car than you can afford. 
It's also a good idea to research the value of the car before placing a bid, to get an idea of ​​what a reasonable price would be.
Also, be sure to review the auction website's rules to familiarize yourself with any minimum bid requirements, fees, or other important details.
The Best Online Auto Auction Sites in America
1. Salvagebid
Are you willing to invest some money in your future car in exchange for thousands of savings? Salvage Bid can take care of that. This website only offers car auctions as is, which often sell for up to 75% less than the list price.
You must register to be able to use the platform. You can bid using the free Salvage Bid subscription, but only during the opening bids. Also, the free plan only allows you to buy one car. Get access to the Premium plan, which unlocks all auctions and website features, for $200 per year. The Premium plan is required for live auctions.
Pros
At Salvage Bid, there are plenty of vehicles in excellent condition that only require minor repairs to get back on track.
The cars on this website are incredibly cheap.
Cons
No matter how often you use it, the premium subscription will cost you $200 every year.
Premium subscription is required to bid on live auctions.
Website Link: www.salvagebid.com
2. Auto Auction Mall
The second on the list of best online auto auction sites in America is Auto Auction Mall. Those without a dealer license can participate in dealer-only auctions through Auto Auction Mall. These auctions often offer cars at wholesale prices, which can save you hundreds of dollars. Thousands of vehicles of various types and classes are offered here.
Auto Auction Mall requires 10% of the total amount you plan to spend as a security deposit. However, Auto Auction Mall membership is open to everyone, and signing up is easy. If you manage to win an auction, you will have to pay Auto Auction Mall $299 for their services.
Pros
You have access to exclusive dealer auctions, allowing you to buy your car for thousands of euros less than the sticker price.
Cons
After paying cash for a car, you will need to pay Auto Auction Mall a fee of $299 to gain access to the auctions on the website.
Website Link: www.autoauctionmall.com
3. Abetterbid
We are all aware of how crucial a valid title is when buying a car. This demonstrates the high quality of the vehicle and the absence of major damage. Through its website, A Better Bid makes it easy to find only vehicles with clean titles. Although used and salvage vehicles are also available on the website, clean titles are separated for convenience.
A Better Bid offers a free registration to browse. However, there is a fixed $250 transaction fee for bidding, plus any other fees that may apply and which are decided after your purchase. 
You can get five free vehicle history reports and a reduced transaction price with Premium Membership, which is $150 per year. The website's simplicity makes it to be listed among the best online auto auction websites in the United States today.
Pros
Here it is easy to find cars with a title in order.
The website is easy to access and use.
Cons
After the purchase of the car, only bank transfers are accepted for payments.
Florida residents who purchase a car are also subject to a higher transaction fee of $399 for premium membership and $499 for basic membership.
Website Link: abetter.bid
Read Also: How To Become A Real Estate Investor
4. Purple Wave
You may be looking for a tractor or a car, Purple Wave has whatever the situation and this is the reason why it is listed among the best online auto auction sites in America. Thousands of vehicles, including cars, trucks, tractors, semi-trucks, trailers, and even construction equipment, can be found on this auction website. Here you will be able to find special items if you are looking for them.
After registration, there are no costs and the Purple Wave platform is free. However, each purchase price includes a 10% buyer's premium that must be paid in addition to your invoice. You may be required to provide a bank guarantee letter or credit card pre-authorization for bids totaling more than $10,000.
Pros
Purple Wave only charges a 10% buyer's premium after winning an auction and is completely free to use.
Cons
Finding vehicles other than tractors or commercial vehicles requires some time-consuming searching.
Website Link: www.purplewave.com
5. IAAI
The largest online auction for experts is IAAI, or Insurance Auto Auction Incorporated. IAAI simplifies the search for a high-quality car by serving both licensed dealers and non-licensed buyers. If an unlicensed person wants to bid on a car, IAA offers broker services.
If you are an unlicensed public purchaser, you will need to pay the IAA service fee of $200 per year. Only public auctions and properties that are accessible to the general public are eligible for your bids.
Pros
IAA offers brokers to assist with vehicle shipping and transportation, as well as flexible payment options.
Cons
Only public auctions are eligible for your bids.
Website Link: www.iaai.com
6. Ebay Motors
It is easy to use and a leader in online vehicle auctions. Regular registered users of the eBay platform can start using eBay Motors right away. All they have to do is log in to eBay Motors, search for a vehicle, and bid. There are no auction fees to bid on listed vehicles, and eBay Motors operates under the same terms as the standard eBay site.
Pros
The operation of eBay Motors is identical to that of normal eBay.
There are numerous filter options to help you find the car you are looking for.
Cons
If you didn't purchase the vehicle locally, you'll have to arrange your own shipping and transportation after you win the auction because eBay doesn't take care of that for you.
Website Link: www.ebay.com/b/Auto-Parts-Accessories/6028/bn_569479
Read Also: The Most Valuable Brands In The World 
7. Cranky Ape
Last but not least on the list of best online auto auction sites in America is Cranky Ape. Cranky Ape is a top-rated online marketplace for bidding on all types of vehicles. Once the account is registered, both dealers and non-dealers can bid online. Although Cranky Ape has a one-time registration fee of $50, it is reduced to $45 per year afterwards.
At Cranky Ape you can set an absentee bid, which allows the website to bid on your behalf up to your maximum. On the Internet, you can also find vehicles with Buy Now rights so you can bypass the online auction and make a direct purchase.
Pros
The fee is lower than the others on this list.
For the same price, both dealers and non-dealers are welcome.
Cons
Compared to other websites on this list, this one is less user-friendly.