Diamond Platnumz Net Worth 2022 & Biography [Songs, Age, Height]
Hi there! Nice to have you read our article again and this time we'll be discussing Diamond Platnumz Net Worth and also Diamond Platnumz Biography.
Diamond Platnumz is presently one of the highly ranked music artists in Africa reeling out music in his unique way and style which has earned him a lot of money and even put him among the Top 50 Richest Musicians in Africa.
More so, in this article, we will provide you with all that you need to know about this talented music artist.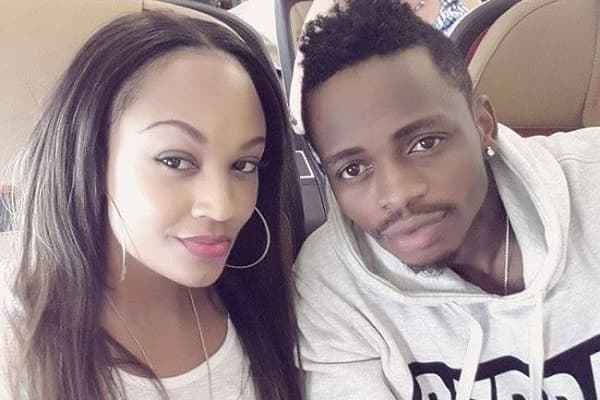 Diamond Platnumz Net Worth & Biography
First, before we go further with our discussion on Diamond Platnumz Net Worth and Biography, we will quickly highlight his biography below.
Diamond Platnumz Biography Profile
Real Name:  Nasibu Abdul Juma
Date of Birth: 2nd of October, 1989
State Of Origin: Tandale
Net Worth: $7 million
Nationality: Tanzania
Occupation: Musician
Record Label: Wasafi Classic Baby
Religion: Muslim
Diamond Platnumz, who goes by the full name Nasibu Abdul Juma, is a music artist from Tanzania and one of the best and richest musicians in East Africa. Diamond Platnumz hails from Tandale in Dar es Salaam where he grew up with his mother been the only child and his grandmother.
He began his educational pursuit in Chakula Bora Nursery School in 1995 and later changed to Tandale Magharibi in 1996, where he completed his basic education.
His interest in music began at age five and his mother contributed a lot to his musical talent while growing up.
Read Also: The 10 Richest Musicians In East Africa
Diamond Platnumz continues to pursue his music career amidst several challenges that faced him along the way, and he had to engage in several menial jobs to survive. Finally made it a profession after the completion of his secondary education.
Diamond Platnumz Net Worth is currently over $7 million
Diamond Platnumz is currently at the top of his music career presently and, as such, attracts many business deals from mega-companies and famous music artists interested in featuring him.
It is expected that Diamond Platnumz should be among the top earners in the music industry going by the arrays of endorsement deals with mega-companies and a high number of sold-out album tracks as well as world tours which most of them are often sold out. Nonetheless, Diamond Platnumz net worth is pegged at $7 million.
Finally, his breakthrough came when he released his first single with Papaa Misifa who helped to nurture him. And since then, Diamond Platnumz has been on a path to success doing music.
Diamond Platnumz Music Career
Diamond Platnumz is famous for his unique music style, the "Bongo Flava". His passion and love for music date back to his tender age when his mother used to buy albums to play and also took him to a lot of music auditions, as well as helped him compose songs and sing them. This made him fell in love with Afro sound and Reggae which helped him make his unique content.
At the moment, he is on the list of the most sought-after music artists in Africa, known for his blend of hip-hop, reggae, R&B, and Afro-beat, and African traditional music.
Aside from the several hit singles, this prominent musician has two albums which are Lala Salama (released 2012) album comprised of 10 tracks, A Boy from Tandale (released 2018) album comprises of 17 tracks, and in 2019 he released six singles.
Diamond Platnumz Disabilities
Diamond Platnumz is, as of the time this article is written is hail and healthy with no form of disability. He is still young and energetic travelling around and outside Africa attending one live performance or the other.
Diamond Platnumz Phone Number & Contact Details
Diamond Platnumz has millions of fans within and outside Africa, and they love to get his contact to reach out to him. Likewise, He is not left out among the host of celebrities who have a social media presence.
Diamond Platnumz is an active social media user and he is present in quite a handful of them. He is considered the first African musician to have over 3 million fans subscribers on the YouTube channel. 
However, he has been low-key on social media since the advent of uploading exotic videos. Nonetheless, below are some of the social media handles where you can connect with Diamond Platnumz
Bear with us that we could not get Diamond Platnumz's contact number as they are unavailable when compiling this article. Nonetheless, when we have this information, we will make it available.
However, you can connect with Diamond Platnumz on the several social media handles we have provided above.
Diamond Platnumz Relationship
As we continue to discuss Diamond Platnumz Net Worth 2021/2022 and Biography, we also deemed it necessary to discuss his relationship. Diamond Platnumz personal life and relationship is kind of dicey.
He was married to Zari Hassan, with whom he has two children before they went their separate ways. He also had a fling with Hamisa Mobeto which bore fruit as she gave birth to his third child.
Nonetheless, in 2019 he was going out with Tanasha Donna, a Kenyan model who gave birth to his fourth child, Naseeb Jr. The duo has quit the relationship.
Diamond Platnumz House and Cars
It is not strange to see the foremost musician in Eastern Africa driving around expensive and luxurious cars and living in a beautiful and well-structured edifice. Diamond Platnumz is a car enthusiast and has a handy collection of cars that a musician of his calibre should acquire, and they include Rolls Royce Phantom 7, Hummer 3, and Toyota Land Cruiser 200 series.
However, Diamond Platnumz tends to be careless about houses than the huge attention and love for the four-wheel machines. He built his house in Dar es Salaam, the capital city of Tanzania.
The house is popularly known as "The House of Gold" because some segment of the house is coated with gold and the worth is estimated to be around Ksh 70 million.
Diamond Platnumz Awards
As far as music is concerned in Tanzania and East Africa at large, Diamond Platnumz is a legendary musician, not just one of the popular and top musicians but also the richest musician in the country and east Africa.
Diamond Platnumz music work has not gone unnoticed but has been rewarded for his exceptional and excellent performance in Tanzania and Africa. Below are some of the awards for which this talented music artist was nominated or won.
(2016) African Video of the Year – Winner
(2016) Best African Combo Video – Winner
(2016) Best African Male Video – Winner
Channel O Music Video Awards
(2014) Most Gifted Newcomer – Winner
(2014) Most Gifted East – Winner
(2014) Most Gifted Afro Pop – Winner
HiPipo Music Awards
(2015) East Africa Superhit – Winner
(2016) East Africa Superhit – Winner
(2016) East Africa Best Video – Winner
2017) Quinquennial Africa Music Vanguard Award – Winner
(2017) East Africa Best Video Winner
(2018) Africa Song of the Year Winner
(2018) East Africa Best Video Winner
Top Ten Tube Music Awards
(2014) Best Artist East Africa – Winner
Nzumari Awards
(2012) Best Male Artist – Tanzania – Winner
MTV Europe Music Awards/WORLDWIDE ACT AFRICA/INDIA
(2015) Best African Act – Winner
(2015) worldwide act (Africa/India) – Winner
MTV Africa Music Awards
(2015) "Diamond" Best Live Act – Winner
African Muzik Magazine Awards
(2014) Best Male East Africa – Winner
(2015) Best Male Artist East Africa – Winner
(2015) Video of the year – Winner
(2015) Artist of the Year – Winner
(2015) Best Inspirational Song – Winner
Tanzania Music Awards
(2010) Best Upcoming Artist – Winner
(2011) Best Song and Best R&B Song of the Year – Winner
(2012) Best Male Artist – Winner
(2012) Best Song Writer – Winner
"Moyo Wangu" Best Music Video – Winner
AFRIMA
(2019) Best Live Act – Winner
Is Diamond Platnumz rich?
Currently, Diamond Platnumz is worth over $7 million.
In Tanzania, Diamond is by far the richest musician. Fame and fortune are due to his music empire, with some of the finest performing musicians under his labels, a fully furnished studio, and other valuable possessions.
How many baby mamas does Diamond Platnumz have?
Currently, Platnumz has three baby mamas. Because Diamond Platinumz is one of the richest Musicians in Tanzania, Tiffah and Nillan was born to Zari Hassan, a Ugandan businesswoman, Dylan was born to Tanzanian Hamisa Mobetto, and Naseed Junior was born to Kenyan Tanasha Donna.
Who writes songs for Diamond Platnumz?
Diamond Platnumz fans are familiar with Lizer Classic because his name appears in every song created by WCB. As a result of Lizer's contributions to Chibu Dangote's popularity, his songs have consistently topped charts across the continent.
List of Songs By Diamond Platnumz
Diamond Platnumz had released over 39 recorded songs and they are as follow;
Kamata
Iyo
Berna Reloaded
Inama
Jeje
Jibebe
Waah!
African Beauty
Naanzaje
Baba Lao
Kanyanga
Gere
Mdogomdogo
Nikuone
My Number One
Pamela
Abi
Waka
Quarantine
The One
Baila
Acha Nikae Kimya
Wasted Energy
Number One (Remix)
Kidogo
Fire
Marry You
Simba
Nana
Sound
I Miss You
Hallelujah
Haunisumbui
Far Away
Super Woman
Baikoko
Ntampata Wapi
Sikomi
Proper
Read Also: The 10 Richest Musicians In Tanzania [Forbes Updated]
Conclusion on Diamond Platnumz Net Worth and Biography
From our discussion on Diamond Platnumz Net Worth and Biography, you can see that Diamond Platinum has built a huge reputation for being the most decorated and richest musician in Tanzania and the whole of East Africa. By now, you should have the information you need to know about this sensational African Music Artist.