Highest Paying Professions in Canada 2023, [+Salaries]
Do you care to know the highest paying professions in Canada? Canada is the second most desired country for those who intend to migrate/relocate abroad. After the United States, the North American country is the choice of many people who want to immigrate and seek security and quality of life.
The visa process to live in Canada is not simple; there is a score to choose people with the desired profile according to the job demand. However, by doing all the steps and preparing yourself, it is possible to live in Canada. Another option is to get selected by a Canadian company that sponsors the work visa.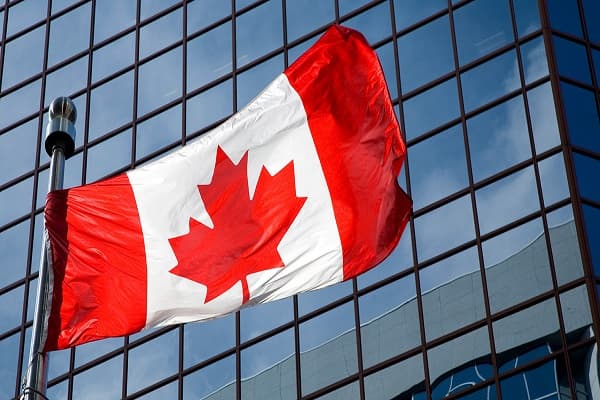 With that in mind, we found the best paid professions in Canada for you to get to know and see if yours is on the list. Check it out below.
Highest Paying Professions in Canada
Check out the best paying jobs in Canada:
Federal judges: $308,600 – $396,700
Specialist doctors: $117,000 – $375,000
Dentists: $53,805 – $213,671
Family Physicians: $58,015 – $310,054
Lawyers: $48,630 – $146,431
Senior Manager, Merchandise Production, Utilities, Transportation, and Construction: $75,159 – $141,569
Senior Manager in Finance and Communications: $77,805 – $129,629
Actuaries: $45,820 – $129,740
Engineering Managers: $68,100 – $172,000
Airline Pilots: $35,233 – $146,274
Average Salary in Canada
Salaries in Canada are high, on average, a Canadian or foreigner working there earns C$51,000.00 Canadian dollars per year (about $4,250.00 per month). The state (province) that has the highest salaries are Alberta, New Foundland and Labrador.
In Alberta, the largest city to live in is Calgary and the capital is Edmonton, both with over 1 million inhabitants. The median salary in the state is $59,384.00 per year.
See the list of salaries in Canada by province:
Salaries in Canada over $90,000 a year
According to the PayScale website that provides information on wages and benefits for workers, learn about the professions in demand in Canada that can pay more than $90,000.00 per year:
Project Manager
Salary Range: $48,910 – $113,053
Business Analyst
Salary Range: $46,642 – $92,975
Registered Nurse
Salary Range: $47,882 – $90,777
Sales Account Executive
Salary Range: $31,173 – $102,353
Senior Sales Executive
Salary Range: $41,808 – $135,490
Salary Increase in Canada
Canada has a strong economy and the annual salary increase in 2017 was 3.1% year-on-year. Due to its proximity to the United States and several trade agreements, its economy is one of the most influential in the world.
Employment in Canada continues to grow along with its economy. In 2018, 219,000 new jobs increased, the majority for full-time positions (all day).
Companies to Work for in Canada
Canada has many national and foreign companies, check out a list of the best companies to work for in Canada:
Microsoft
PointClickCare
SAP
Keg Restaurants
Ubisoft
Shopify
Randstad
Fortinet
intact
Starbucks
Electronic Arts
RBC
apple
SickKids
University Health Network
Read Also: The 10 Best Countries in the World to Live
Here comes the conclusion of the highest paying professions in Canada, we hope this piece is helpful, if so kindly hit the share buttons below.