INEC Salary Structure 2022; Here's How Much INEC Staff Earns
What is the current salary structure of INEC? This article gives you insight into INEC Salary structure for this year, we have highlighted for you INEC salary scale and every commission or bonus INEC staff are being paid.
INEC stands for Independent National Electoral Commission, you will learn about INEC earnings based on the category of staff and also we will give you the new advancements in INEC wage scheme for this current year.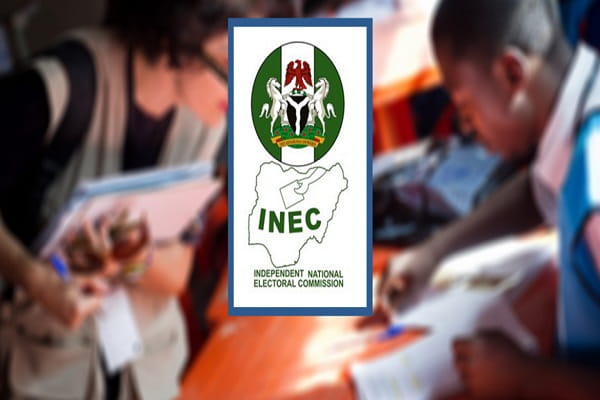 As we proceed we will love everyone intending to apply for INEC recruitment to pay attention to the details outlined here so you will know if this is a thing for you or not, although the pay is cool.
INEC Salary Structure & Qualifications
Most organizations or companies usually keep the salary they pay to their staff as a secret, INEC is not an exception either but one way or the other through INECactive staff we at AllroundGist tried to get the current INEC salary structure which we will reveal on this article.
INEC pays its employees based on the experience and qualification of each staff, the higher your educational qualification the higher your monthly earnings.
Read Also: NAFDAC Salary Structure – Check How Much NAFDAC Staff Earns
INEC New Salary Structure Based on Staff Qualifications
Here is a table showing the new INEC Salary scale:
| | | |
| --- | --- | --- |
| Grade Level | Qualification | Salary Range (Annually) |
| Grade Level 04 | School Leave | ₦376,194 – ₦497,000 |
| Grade Level 07 | Diploma Holders | ₦638,133 – ₦961,577 |
| Grade Level 08 | B.sc Graduate | ₦799,421 – ₦1,174,395 |
| Grade Level 14 | Directors | ₦1,503,149 – ₦2,101,600 |
Now that you've seen the INEC Salary structure or salary range of the Independent National Electoral Commission you must be thinking about bonuses and commissions they earn, this leads us to the staff welfare.
INEC Staff Welfare
Just like every other reputable organization INEC has a lot in stock for its employees, this was put in place in other to motivate their staff and in turn, get more speedy and accurate job done by the workers.
Aside from the normal INEC Salary structure, there are some benefits INEC officials or staff get and they are; accommodation, insurance, transportation, health and the general welfare of their staff. Mind you, those benefits are only given to those who must have done their best to earn it.
Let us expatiate more on the benefits to give you a clearer explanation on each one of them:
Accommodation
The Independent National Electoral Commission (INEC) has the obligation of providing a standard accommodation for its employees, it is a normal thing for government workers to get this although not all. The housing allowance gives workers the opportunity to save more of their salary, this is majorly available to high-ranked workers.
Cooperative Society
Just like other government organizations, INEC offers staff a society that sees to the welfare of the staff and also provides for staff when there is an urgent need for money, this is in place to help staff sorted out in case of assets needs.
Medical Care
INEC has made the perfect health condition of their staff a responsibility, they have made arrangements to handle the medical needs of all the employees, this isn't only available to high ranked workers but to all employees. You have to be physically fit to discharge your duty this is why no one is exempted.
Promotion
As a staff of INEC you are entitled to promotion once you are due for it, once a remarkable performance is also seen in an individual you could be promoted, this means advancement in office. Every worker is always looking forward to a promotion and this translates to an increase in salary.
Training
The Independent National Electoral Commission has put in place individual training for their employees, this will help them to learn more, gain more experience and fast-track their promotion which means more income also. There are numerous training which a staff of INEC can opt-in for like the ad-hoc staff members training, Election officers training, e.t.c.
Transportation Allowance
You are eligible for transport allowance as your welfare benefit, as we know transportation alone has a huge impact on one's salary especially when you reside in the top cities of the country. This could come in the form of personal vehicles to aid the performance of the staff. Aside from that, the organization gives its staff a recompense of ₦3,000 during the election period to election officials and ₦1,000 daily.
Pension
Every staff of the Independent Electoral Commission (INEC) is automatically added to the pension benefit. This is a government-assisted scheme to ensure INEC staff also partake in the scheme based on an annual percentage that goes on for a long period of time while you work with INEC.
Read Also: NIMASA Salary Structure – Official Update
With all the listed benefits you will have enough to save every month as all your money wont be spent on things like transportation, medical attention, house rent and so on. There are some other packages which you are going to enjoy as an employee of the organization.