Discover The Most Powerful Passports In The World
Check to see if your country's passport is ranked among the most powerful passports in the world. Getting off the plane, arriving at immigration, signs… separating lines by nationality, some people go to a small and simple line and others to a huge line.
Have you ever seen this scene when traveling? If you have ever been in this situation, you may have wondered what would be the most powerful passport in the world and today is the time to answer that question.
There are passports that are more "powerful" than others! And the main reason for this is the mobility that the passport offers, that is, the ease of acceptance in different countries of the world without the need for a previous visa, before landing in the country visited.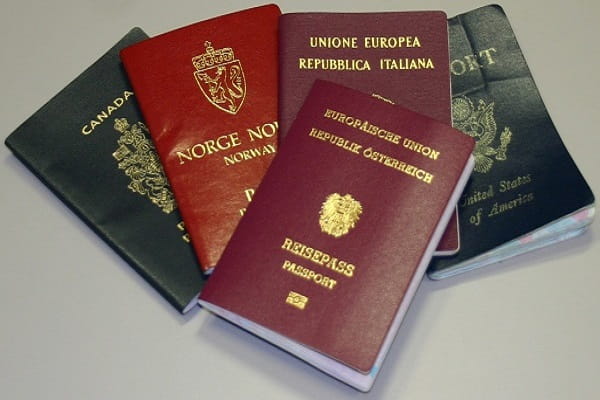 The global ranking that we bring you today is offered by Henley & Partners and has been made for 15 years with data from IATA (International Air Transport Association). 
The placement of the 199 countries that make up the ranking varies frequently, as international relations agreements between countries can be made or broken.
According to the list, the country with the most powerful passport in the world is currently Japan, which has access to 191 countries without the need for a pre-approved traditional visa (before the trip is approved by the government of each country), such as the visa for the United States.
It is worth remembering that currently, due to the Covid-19 pandemic, entry into most countries is restricted and rules are being changed weekly. Although this has been handled but measures are in place as an outbreak could happen just like the monkeypox.
List Of The Most Powerful Passports In The World
The name of each country is accompanied by the number of destinations that can be visited without a prior visa
1 – Japan (191 destinations)
2 – Singapore (190 destinations)
3 – South Korea (189 destinations)
4 – Germany (189 destinations)
5 – Italy (188 destinations)
6 – Finland (188 destinations)
7 – Spain (188 destinations )
8 – Luxembourg (188 destinations)
9 – Denmark (187 destinations)
10 – Austria (187 destinations)
11 – Sweden (186 destinations)
12 – France (186 destinations)
13 – Portugal (186 destinations)
14 – Netherlands (186 destinations)
15 – Ireland (186 destinations)
16 – Switzerland (185 destinations)
17 – United States (185 destinations)
18 – United Kingdom (185 destinations)
19 – Norway (185 destinations)
20 – Belgium (185 destinations)
21 – Brazil (170 destinations )
22 – Argentina (170 destinations)
23 – Mexico (159 destinations)
24 – Peru (135 destinations)
Less Powerful Passports:
106 – Pakistan (32 destinations)
107 – Syria (29 destinations)
108 – Iraq (28 destinations)
109 – Afghanistan (26 destinations)
Read Also: Top 20 Safest Airlines in the World (AirlineRatings)
For those interested in this subject, another site that uses another method and therefore has a ranking with a different result, but equally interesting is PassportIndex, which has more specific data on each country and offers the possibility of making a comparison between passports.
And you, what do you think of this list? Share your opinion in the comments!