Who Is John Wajim? Brief Profile Of Hon. John Wajim (John Max)
There is an adage which states that "a man's worth is measured by the degree of value which he offers". It is on this premise, that justification is established to have a cursory look on Hon. John Wajim popularly known as John-Wax for the Masses.
John-Wax is a young man whose passion is to see that his community benefit from him in all spheres. He is a multifaceted personality.
He is a Certified Entrepreneur, a Philanthropist, Social Commentator, Political Analyst, Grassroot Mobilizer, an Environmental Expert with good Demographic Knowledge, and also an Academician whose Intellectual prowess and sagacity had endeared many to him to learn under his tutelage.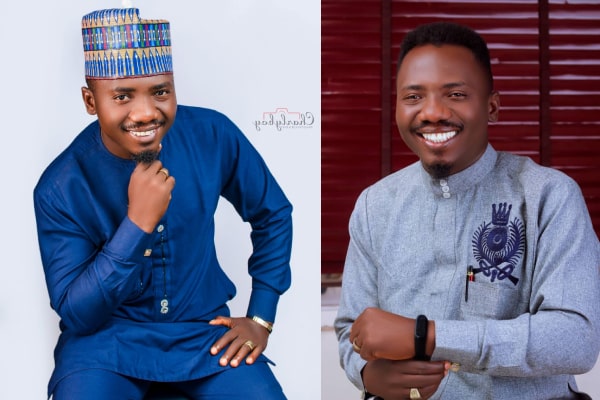 Educational Journey
Upon completing his Primary and Secondary School Education, he acquired a Diploma in Estate and Environmental Management (DEEM) and also Advanced Diploma in Personnel Management (ADPM) from Benue State University.
Being a young man who is addicted to seeking knowledge, he proceeded for a Bachelor of Arts Degree (B.A) in Theology and Philosophy which he graduated with FIRST CLASS.
As if this was not enough, he proceeded for Bachelor of Science Degree (B.Sc) in Sociology and graduated with a SECOND CLASS UPPER DIVISION. Passion drove him to proceed for his Masters Degree (M.Sc) in Sociology with specialization in Environmental Sociology at the prestigious University of Nigeria Nsukka. Currently, John-Wax is a Ph.D student of Sociology with specialization in Demography and Population Studies.
To be frank, this is an intimidating academic journey because it takes one who is dogged and resilient to achieve such a fit.
It becomes imperative to state that John-Wax has numerous publications both in Local and international Journals which has made him a global scholar.
Leadership Experience
John-Wax has received plethora of awards from diverse associations and organizations because of his contribution to societal and community Development. His quest for leadership is not borne out of unpreparedness, he had prepared himself for leadership.
A glimpse at his Journey during his undergraduate reveals that he has held several leadership positions and performed excellently well.
He was the Pioneer President of Taraba State Students' Union (TASSU), Benue State University Chapter; the first elected President, Taraba State Students' Union (TASSU), Taraba State University Chapter; Auditor, Takum Students Unions, Taraba State University Chapter; National Auditor, Alumni Taraba State University; Staff Adviser, Nigerian Sociological and Anthropological Students Association (NSASA) FUW; Auditor, ASUU-FUW Branch; Member, Budget Monitoring Committee ASUU-FUW Branch; Current YOWICAN Coordinator Takum LGA who also double as the Current Southern Taraba YOWICAN Coordinator amongst many positions held.
This is the time to assess personalities based on their pedigrees and worth for the betterment of our dear society.
The above Profile of John-Wax shows that among all other Political Parties Candidates, he stands out as the best and it is important that the electorates rally round him so he can represent them in Taraba State House of Assembly. Voting John-Wax the flag bearer of Labour Party is the best decision for the people of Takum 1 Constituency come 2023 by the grace of God.
John-Wax Solution
John-Wax Solution is the Six(6) Points Agenda designed if voted into power to represent the good people of Takum 1 Constituency.
~ Empowerment of the Aged, Women, Youth, Orphans and those with Disabilities in our dear Constituency via skills acquisition/development in tandem with business support funds.
~ Encouragement of environmental sanitation in the Constituency by providing waste containers available to the public in oder to reduce the tonnes of waste generation which will also aid in curtailing the spread of diseases associated with improper disposal, and by sponsoring Environmental Consciousness Bill.
Read Also: Linda Ikeji Marriage Gist, Husband, Baby Daddy, Kids & Facts
In addition, all recyclable wastes will be recycled by influencing some recycling companies to our Constituency. This will not only serve as a way of reducing wastes from our communities but also the source of employment to the residents while other non-recyclable wastes that are compostible will be composted.
~ Rendering of Educational Support to the less privileged in the areas of Admission and Payment of School Fees for those in higher institutions.
~ Establishment of Clinics for emergency health matters in all the Motor parks within Takum 1 Constituency.
~ Establishment of waybill Offices for the handling of all waybill matters within the Motor parks in our dear Constituency.
~ Lobbying Employment at the State and Federal level to the unemployed Youths in our respective Constituency.