Chris Brown Net Worth And Biography 2023 [+Hidden Facts]
Chris Brown is a popular American singer, dancer, actor and songwriter who is known famous for his remarkable and unique music style which he incorporates with step dances making his music videos interesting to watch.
In this article, we have compiled all you need to know about Chris Brown net worth and Biography including other hidden facts about him.
Relax and read along as we unveil to you all that you need to know about this sensational and popular American entertaining celebrity.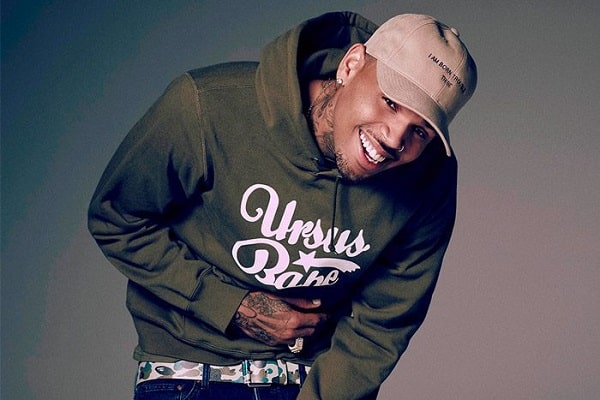 Chris Brown Profile
To give you a tip of the iceberg, we have provided a highlight of Chris Brown net worth and other profile info.
| | |
| --- | --- |
| Real Name:  | Christopher Maurice Brown |
| Date of Birth:  | 5th May 1989 |
| Place of Birth:  | Tappahannock, Virginia |
| Nationality:  | United States of America |
| Marital Status:  | In relationship |
| Children:  | 2 kids – Aeko Catori Brown (boy), Royalty Brown (girl) |
| Occupation:  | Music Artist / Actor |
| Net Worth:  | $50 million |

Christopher Maurice Brown known popularly by his stage name Chris Brown is an American singer, Rapper songwriter, actor and entrepreneur born in Tappahannock, a small town in Virginia in 1989 to Clinton Brown (father) and Joyce Hawkins (mother).
Read Also: Tom Cruise Net Worth And Biography [Career, Age, Height]
He has an elder sister, Lytrell Bundy. Also, he listened to music especially soul albums owned by his parents from a tender age and gradually developed interests in singing especially in hip-hop music. He would rehearse dance steps watching Michael Jackson whom he always calls his role model.
Chris was involved in his church choir and also enrols for several talent shows. His parent had a keen interest in him and began to search for opportunities for him after he mimicked Usher performance of My Way.
Unfortunately, along the line, Chris's parent divorced and his mother's new boyfriend was not friendly. Chris went to Essex school for his basic education.
Music Career
Still, in our discussion about Chris Brown net worth and biography, we are looking at his music career in this segment. Chris officially began his professional music career in 2005 when he moved to New York and signed with Jive Records. He released his first project "Chris Brown" and it made huge sales with over 150, 000 copies sold, and it ranked as well among the Billboard 200 Chart.
His second album "Exclusive" was released in 2007 and it also made huge sales. His fourth album "Graffiti" came out in 2009 followed by his fourth album "F.A.M.E" released in 2011 with both albums still making hit and huge sales beyond his debut album.
The music artist did not stop there, he released his fourth album "X" in 2014 after postponing the release on several occasions due to several prison charges and sentences. By 2016 he released another album titled "Heartbreak on a Full Moon".
Aside from music and dance, Chris also featured in several movies including Stomp the Yard, This Christmas, Think Like a Man, Battle of the Year, just to mention but a few.
Chris Brown Net Worth
Chris Brown net worth is estimated to be 50 million dollars and his music sales, concerts, tours, sponsorship deals, brand promotions are the major contributor to this huge net worth. Also, being an entrepreneur, Chris owns 14 Burger King Restaurants established in a different region in the country as well as his record label "Chris Brown Entertainment" which serve as other Source of income contributing to his wealth.
Chris Brown is one of the big boys in the present music world and many of his fans and followers are interested to know how much this celebrity worth, now you have it.
Chris Brown Height
Chris Brown is an average tall handsome young man whose height measures 1.85 meters (6 feet 1 inch). His height and body physique is one of the reasons why much opposite sex is attracted to him just as his sensational voice. Also, he weighs 82 Kg (181 Pounds).
Tattoos
Chris Brown is not left out among music artists that have tattoo drawn on their body. He has tattoos drawn in different regions of his body including his face, arm, forearm, abs, stomach region and legs. The number of tattoos drawn on his body is about 26 of them and they all have what they meant to the music artist.
Chris Brown Contact Details and Social Media Handle
Chris Brown is a popular figure in the music industry and he has a lot of fans worldwide who love his music and follow him daily via social media. Getting in touch and following this talented music artist can only be done through social media as his personal contact information is not made public.
The best we could do is to provide you with the social media handle which Chris Brown is present and post events and activities about him for his fans to view.
Contact number: Not Available
Twitter account: https://twitter.com/chrisbrown
Instagram account: https://www.instagram.com/chrisbrownofficial/
Facebook account: https://web.facebook.com/chrisbrown/
Snapchat Username: bpchrisbrown
You can see that Chris Brown is a social media personality and he enjoy posting events about him on the social media handles listed above for his fans to view. So, you can get in touch and follow Chris Brown through the social media handle provided above.
Chris Brown Relationship
Chris Brown has been in and out of several relationships with some of them bearing fruit which has made him a father. Chris Brown relationship with model Karrueche Tran in 2011 but, the relationship mudslide in 2012 as both of them went their separate ways.
By 2013, Chris and Rihana started dating again after several breakups and this time things seem to go well and beautiful for them. Unfortunately the same year the relationship ended due to physical assault on Rihana by Chris.
This even led to jail terms for Chris. Chris Brown was dating Nia Guzman who gave birth to his first child, Royalty in 2015. Things fell apart between both of them when issues on child custody and support arose. His relationship with Ammika Harris was not publicly known but she gave birth to his second child (boy) Aeko Catori Brown in 2019.
Chris Brown House and Cars
Chris Brown wealth can be seen from his luxurious lifestyle characterized by expensive cars and million dollars houses. Talking about Chris Brown house, the talented music artist owns a $4.3 million Tarzana smart house which he bought back in 2015.
The house is designed with fantastic architecture and design, plus it is fully equipped with modern facilities and it comprises of six bedrooms, six bathrooms, sixteen security cameras, a three-car garage, 10-car motor courts, and so on.
He also owns a Hollywood Hills Mansion and an Agoura Hills Home. More so, Chris Brown owns expensive luxurious cars that befit his status as a popular figure.
Some of the cars in his garage include Porsche Panamera, Chevy impala, Lamborghini Gallardo, Porsche 911 Turbo, Bulletproof SUV, Bugatti Veyron, Range Rover, Dodge Viper SRT, and a Jet Fighter Lamborghini.
Chris Brown Awards
Chris Brown's relentless effort in the music entertainment industry has received a lot of accolades as the young talented music artist has received 23 nominations but won just nine of them. Below is the list of Chris Brown's award nominations and the one he won.
Favourite Soul R&B Male Artist – Nominated (2006)
Favourite Soul R&B Male Artist – Won (2008)
Artist of the year – Won (2008)
Favourite Soul R&B Male Artist – Nominated (2010)
Favourite Soul R&B Male Artist – Nominated (2011)
Favourite Soul R&B Album – Nominated (2011)
Favourite Soul R&B Male Artist – Nominated (2012)
Favourite Soul R&B Album – Nominated (2012)
Favourite Soul R&B Male Artist – Nominated (2014)
Favourite Soul R&B Album – Nominated (2015)
Favourite Soul R&B Male Artist – Won (2016)
Favourite Soul R&B Male Artist – Nominated (2019)
Favourite Soul R&B Album – Nominated (2019)
This is not an exhaustive list of Chris Brown nominations and awards he won but these are for the American Music Awards.
Read Also: Justin Bieber Net Worth And Biography [Career & Hidden Facts]
Conclusion
Thanks for reading through to the end and I believe you have been well informed on Chris Brown net worth and biography. Also, you must have learned something new about this American music artist who also dubs as an actor having appeared in several movies. Let us know what you think; we will like to get feedback from you.