Burna Boy Net Worth And Biography 2023 [Career, Girlfriend & Facts]
Glad to have you back and today we will be discussing Burna Boy net worth and his biography, he is one of Nigeria's contemporary finest musicians and is also known internationally being a Grammy Award winner.
The music artist is popular and well-known throughout the country and beyond the borders of Africa. We have deemed it fit to look into his biography and net worth on how much fortune he makes from the music industry which lets him live a luxurious life.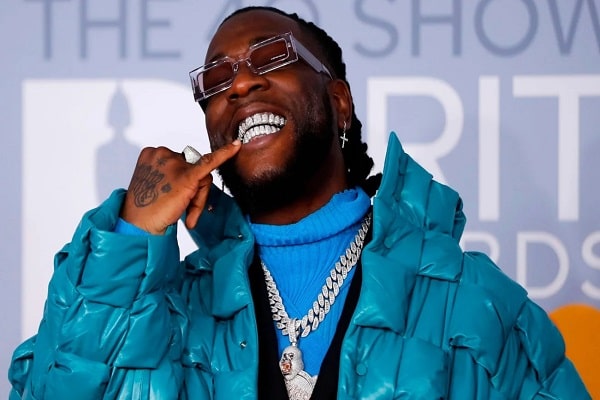 Stay tuned and ensure you read through to the end to learn about Burna Boy wealth likewise Burna Boy biography but before that let's check out Burna Boy's profile information.
Burna Boy Profile
| | |
| --- | --- |
| Real Name: | Damini Ebunoluwa Ogulu |
| Date of Birth: | 2nd July 1991 |
| State Of Origin: | Rivers State |
| Nationality: | Nigerian |
| Occupation: | Musician |
| Record Label: | Spaceship Entertainment |
| Marital Status: | In a relationship with Stefflon Don |
| Net Worth: | $20 Million |

Burna Boy real and full name is Damini Ebunoluwa Ogulu, goes by the stage name Burna Boy, is a Nigerian reggae-dancehall artist, singer, performer and songwriter. He hails from a humble background and was born in Nigeria to Mr. and Mrs. Ogulu in Rivers States where he spent his early childhood days and kickstarted his basic education in attended Montessori International School before relocating to Lagos where he completed his secondary education at Corona Secondary School.
He later moved to the United Kingdom to further his education but after being involved in a controversy and ruckus, he relocated back to Nigeria due to some controversy.
Burna Boy in 2012 released "Like to Party", the lead single from his debut studio album L.I.F.E (2013) which was the first huge step that brought him to stardom in the music industry and has since then become unstoppable. Burna Boy has a sister and their relationship is very cordial.
Music Career
Burna Boy's story and love for music date back to when he was at age 10. Growing up as a young child his music models were DMX and some other foreign musicians, and he also appreciates the likes of Fela. This made him fell in love with Afro sound and Reggae which helped him make his unique content.
Burna Boy has a blossoming and evergreen music career and presently he is among the highly-ranked best music artist in Africa.
His career began in 2010 but rose to stardom in 2012 2012 after releasing "Like to Party", the lead single from his debut studio album L.I.F.E (2013). The singer has since then been at the forefront and a lead musician in the Nigeria music industry.
The singer has since then been at the forefront and a lead musician in the Nigeria music industry. He presently has five albums which all made headline these are Burn Notice (2011); Burn Identity (2011); L.I.F.E – Leaving an Impact for Eternity (2013); On a Space Ship (2015); Outside (2018); and African Giant (2019).
Burna Boy presently has marketing deals with Atlantic Records, and Warner Music, both of America which has helped established him as a global music franchise. Presently, Burna Boy is one of the top-performing musicians in Africa and there is no stopping soon.
Height
The sensational singer is a tall man and one of the tall musicians in the Nigerian music industry with his height measuring 1.85 m (6ft 1inch). He inherited his height from his father.
Disabilities
Burna Boy is a strong and healthy young Nigerian music artist with no anatomical or physiological impairment or disability. The talented musician does not have any disabilities as at the time of writing this article and he is fit enough.
Burna Boy's Tattoos
Does Burna Boy have Tattoos? Yes! Burna Boy is among the most tattooed singers in the Nigerian entertainment industry. Burna acclaimed that every tattoo drawn on him has its meaning and is a representative of his interests.
He has tattoos of his debut album, Brick wall with family members, his favourite psalm, Fela Kuti, Nigeria coat of arm, Rock Star, God's Love, Shinning Bleeding heart, Pablo Plane, Gambo (name of best friend), Aristocrats Record, and Scarface are the 12 tattoos drawn on different region of his body including palm, neck, chest, abs, forearm, knuckles, and stomach.
Burna Boy Net Worth
Burna Boy net worth is currently pegged at $20 million. Burna Boy is still at the top of his music career presently and as such attracts a lot of business deals from mega-companies and famous music artist interested to feature with him.
It is expected that Burna Boy should be among the top earners in the music industry going by the arrays of endorsement deals with mega-companies and a high number of sold-out album tracks as well as world tours which most of them are often sold out.
Burna Boy's Contact Details
Burna Boy is a social personality and of course a very active personality on social media and has a lot of followers. He is present and active on a couple of social handles, his fans can easily keep track of events around the celebrity and also contact him as well.
You can connect with Burna Boy on any of the social handles listed below.
Twitter account: https://twitter.com/burnaboy
Whatsapp number: Not Available
Contact number: Not Available
Instagram account: https://www.instagram.com/burnaboygram
Facebook account: https://web.facebook.com/Officialburnaboy
Snapchat account: burnarankin
However, we are unable to get his contact or WhatsApp number as they are unavailable at the time of writing this article. But when we have a hint on this information we will make it available. Meanwhile, you can connect with Burna Boy on the social media handle above.
Burna Boy's Relationship
Burna Boy is currently in a relationship with Stefflon Don, a London-born rapper. Stefflon Don and Burna Boy have revealed that they were dating and they have been going strong since they got together.
The duo even has an Instagram fan account dedicated to their relationship, where they post videos and photos of the pair together. In fact, few months ago Stefflon Don celebrated the first anniversary of her beautiful relationship with Burna Boy.
According to Stefflon Don, she and Burna Boy met in Ghana that was because she missed her flight while on a trip to Ghana and decided to attend a show where Burna Boy performed.
Although, there have been some rumors spreading concerning the duo as fans are worried based on the attitude both of them are showing recently which makes people think they are not together anymore.
Burna Boy House and Cars
Burna Boy has enjoyed an unprecedented rise in his music career which also means the inflow of more cash allowing him to fund his luxurious lifestyle. The proficient singer has in his remote control garage a Ferrari sports car and Rolls Royce both which he bought in 2019.
Other cars owned by Burna Boy include Mercedes Benz G-Class worth, Range Rover Sport Utility Vehicle, Lexus Saloon 2015 model among others.
Also, Burna Boy has a beautiful mansion which cost him a lot of millions. The beautiful gigantic edifice comprises of beautiful lightings, carefully planned and designed swimming pool,
Awards
Burna Boy has scooped many awards which is a recognition of his hard work and consistency in reeling out good music both locally and internationally. Below is a highlight of the awards nominated for and the ones he won.
(2013) Nigeria Entertainment Awards (NEA) — Best New Act of the Year
(2013) The Headies– Next Rated Nominated
(2013) South-South Music Awards– Best Pop "Like to Party"
(2014) MTV Africa Music Awards– Best New Act – (Nomination)
(2014) Best R&B Single – (Nomination)
(2014) Best R&B/Pop Album – (Nomination)
(2014) Hip Hop World Revelation of the Year – (Nomination)
(2014) Album of the Year – (Nomination)
(2015) Nigeria Entertainment Awards– Best Album of the Year – (Winner)
(2015) Best Pop Artist of the Year – (Nomination)
(2019) Listener's Choice – Song: Ye – (Winner)
(2019) Song of the Year – Song: Ye – (Winner)
(2019) Best Male MVP – (Winner)
(2019) African Artiste of the Year – (Winner)
(2019) Best International Act – (Winner)
(2020) Best World Music Album Grammy – (Nomination)
(2021) Best Global Music Album 'Twice as Tall' – (Winner)
Read Also: Diamond Platnumz Net Worth & Biography [Songs, Age, Height]
Conclusion
We can see that Burna Boy did not come from a wealthy family but worked his way through to the top where he currently is sitting comfortably. There is the much we could dig up about Burna Boy net worth and biography and we hope that you have learned a thing or two about this talented musician. The Nigerian musician has built quite a reputation for himself both locally and internationally and is presently one of the musicians enjoying high income with several mega endorsement deals seeking for him. More so, we have provided you with other interesting information about the musician aside from his net worth and biography.