The 12 Best Restaurants In Nashville [Info On Cuisines]
Today, we will be revealing to you the best restaurants in Nashville. If you reside in Nashville or maybe a visitor and you are looking for a restaurant where you can enjoy the best of sumptuous meals and mouth-watering cuisines, you will find this informative piece helpful.
Food is not only meant to fill the stomach but also to be enjoyed and savored. Every bite is to be enjoyed and not endured.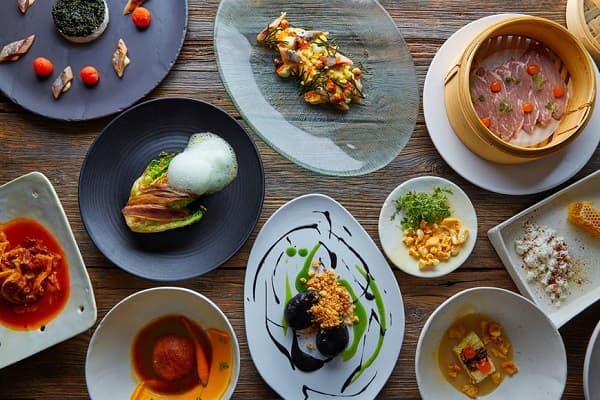 There are restaurants in Nashville that are serving unique cuisine and dining experience. You can read through to find out which restaurants in Nashville are serving the best meal that's worth your penny.
Read Also: The Safest Countries In The World
Top 12 Best Restaurants In Nashville
Several interesting cuisines have been prepared in Nashville. They have gone viral to other areas in the United States, and it is not a surprise that it is home to incredible restaurants that prepare finger-licking meals. You can check out the list below to get the list of the best restaurants in Nashville.
OSH Restaurant & Grill
Thai Esane
Vito Focacciaria
Bastion
Rosie food and Wine
East Side Banh Mi
Chauhan Ale and Masala House
Big Al's Deli
Yolan
The optimist
Etch
Joyland
Famous Places to Eat in Nashville
#1. OSH Restaurant & Grill
OSH Restaurant & Grill is one of the Famous Places to Eat in Nashville known to have some of the best culinary skills in preparing finger-licking cuisines. The kitchen is known for preparing outstanding Central Asian and Middle Eastern delicacies. If you enjoy exotic spices, bold flavors, and fresh ingredients, you shouldn't walk or drive by this restaurant without stopping by to grab a meal.
#2. Thai Esane
Thai Esane is one of the Best Restaurants in Nashville known to prepare Spicy Thai and Lao cuisines that will get you asking for more. Also, you can go wrong ordering for any of the varieties of curries, noodle bowls, rice dishes, and other arrays of traditional Thai food prepared in this restaurant.
#3. St. Vito Focacciaria
St. Vito Focacciaria is known to prepare awesome fast food that you can't just miss. You can walk into this restaurant for a Sfincione pizza and Sicilian street food. The light and fluffy focaccia and pizzas with a blend of amazing ingredient combinations inspired by Sicily is the highlight of the kitchen cuisine.
You can try it out, and I bet you will thank me. You can walk in to order, or if you are lazy to go out, click on your phone and order.
#4. Bastion
The highlight of this restaurant includes creative cocktails, draft beer & wine offered in warehouse-style digs with trendy, restored décor, which can keep you hanging out in the bar longer than you think. Also, you get to enjoy small plates of inventive and experimented food for small groups or large group dinners for larger parties. Bastion is one of the Famous Places to Eat in Nashville.
#5. Rosie Food and Wine
Rosie Food and Wine prepares stunningly plated Spanish-inspired cuisines. Prepare to enjoy a sumptuous meal such as tapas-style standouts like meatballs with octopus, Iberico ham, garlic bread, and patatas bravas. Also, you will enjoy house-made pasta, quail video, and striped bass as heartier portioned plates. There is more to enjoy in this restaurant, including enticing desserts, so save a chamber in your stomach for it.
#6. East Side Banh Mi
Taking us further in our discourse is yet one of the Famous Places to Eat in Nashville, the East Side Banh Mi knew to prepare creative traditional Vietnamese sandwiches. The sandwiches prepared here are based on they should taste, rather than what you are used to. The concise sandwich menu includes smoked Gifford's bologna, ham hock terrine, and pate.
There is also the vegetarian-friendly option with chili crisp tofu and roasted eggplant. Don't forget the salads, rice, noodle bowls, and other specials offered, all sourced locally, including Bear Creek Farm beef and pork, Bloomsbury Farm vegetables, and Nguyen Coffee Supply.
#7. Chauhan Ale and Masala House
Search no further as the next restaurant on our list of Top 12 Best Restaurants in Nashville is Chauhan Ale, and Masala House is known to prepare and serve creative Indian cuisine & cocktails. You get to enjoy an inventive cocktail to the cheeky combination of Indian and Southern food.
#8. Big Al's Deli
Big Al's Deli is well known not just for its pleasing homestyle cooking only but also for its homestyle hospitality. It is one of the best restaurants to grab breakfast and lunch quickly. The restaurant opens very early in the morning and serves classic breakfast items and Southern staple lunch, including fried catfish and spicy South Carolinian shrimp.
#9. Yolan
Yolan is a fine dining restaurant polished in Italian style known to specialize in avant-garde entrees. It also has a large wine list. It is the best restaurant where you can get Italian cuisine, especially the classic pasta and meat dishes.
#10. The optimist
The Optimist is one of the Famous Places to Eat in Nashville known to prepare and serve a menu of casual, wood-fired fare focusing on sustainable seafood, which is second to none in Nashville. The restaurant prepared and served a variety of seafood sourced from seas across the world. The menu includes whiskey–smoked salmon, including shrimp, oysters, smoked fish dip, and lobster.
#11. Etch
Suppose you are prepared to enjoy an open-kitchen setting for wide-ranging, upscale dining, an experience where you can enjoy a rich cocktail & wine list. You will be Bold global flavors served with a wry sense of fun. You get to enjoy several cuisines, including the famous cauliflower appetizer on the menu. You can visit to enjoy the routine, and special meal served in this restaurant.
#12. Joyland
Joyland is not left out among the Top 12 Best Restaurants in Nashville, and it is overseen by the internationally-lauded chef Sean Brock. When you visit this restaurant, be prepared to enjoy the best of a tight menu, which revolves around biscuit sandwiches, burgers, and the specialty of chicken-on-a-stick.
Chef Sean has explored these dishes and has come up with different versions of this dish. You will enjoy bacon, egg, and cheese biscuit laced with local favorite Gifford's bacon.
Not forgetting the fantastic griddled Joyburger made from the same Bear Creek Farm used to serve at Husk. The delightful fried chicken on skewers jazzed up with a tingly Momofuku spice blend, among others.
Facts About Nashville
A world-famous music and honky-tonk mecca, Nashville is known as the "Country Music Capital of the World." In spite of the fact that music permeates practically every part of current life in Nashville, it has a long and colorful history.
However, most people are unaware of President Roosevelt's "good to the very last drop" phrase which he uttered on Christmas Eve in 1779. Below you'll find a few lesser-known facts about Nashville that will help you get a better feel for the city and its colorful history.
Following are the Facts About Nashville
Her father, John Donelson, was one of the city's founders, and she was one of his daughters. When she was 12, she and her family relocated to Fort Nashborough. In the future, she would marry Andrew Jackson, who went on to become the seventh president of the United States of America
Construction of Andrew Jackson's house in Tennessee, The Hermitage, began in 1835. A guitar-shaped driveway was erected as a result of a misunderstanding at the time. According to others, it was a sign of the city's musical future.
William Strickland, the architect of the Tennessee Capitol, considered it his best achievement. This has resulted in his interment above the cornerstone. Not only is Strickland buried within the walls of the Tennessee Capitol, but he is not the only one. Wealthy philanthropist Samuel Morgan is buried on the south wall of the church in the church's crypt, where he is interred. Also on the grounds of the statehouse, Strickland constructed a tomb for President James Polk and his wife.
Athens-South created a full-size copy of the Parthenon in 1897 for the World's Columbian Exposition. Within Centennial Park's 132 acres is a 42-foot replica of Athena. To date, it is the tallest enclosed sculpture in North America.
Maxwell House Hotel's coffee, according to legend, was "excellent to the last drop," according to President Theodore Roosevelt. However, despite the fact that the Nashville Hotel is no longer in existence today, the coffee company that took its name from it still uses it today.
Morris Frank began investigating the use of seeing-eye dogs in 1928. The Seeing Eye, Inc. was created in Nashville by a visually impaired Vanderbilt University student who brought the first service dog back to the United States.
War Admiral and Seabiscuit were both born in Nashville's Belle Meade Plantation, despite Kentucky's reputation as a horse racing mecca. Their genealogy goes back to Iroquois, the first thoroughbred to win an English Derby. Both horses were immortalized in the novel and movie "Seabiscuit."
As the first commercial radio station in the United States to get an FM license in 1941, WSM was a pioneer in the field. According to legend, David Cobb, a former WSM radio announcer in the 1950s, was the first person to call Nashville "Music City."
The Standard Candy Company, founded in 1901, consumes more than 3 million pounds of chocolate each year. Milk chocolate, peanuts, and marshmallows combine to make its hallmark delicacy known as the Goo Goo Cluster.
On his visits to RCA's famed Studio B, Elvis Presley recorded over 200 songs. He struggled to get into the Christmas spirit while recording an album in July one year. There is a string of blue, green, and red-colored lights hanging in the recording booth to brighten his mood.
Be sure to take a look at the building's architecture when you visit the Country Music Hall of Fame! One end of the building has an RKO-style radio antenna. Tailfins from old-school Cadillacs were used to create the upswept angle on the tailfin. From the air, the building resembles a bass clef, but it's not. Kathy Mattea gave tours of the structure before she began her singing career.
There's a reason why the 33-story AT&T Building in Tennessee is known around the world for having a facade that resembles the mask from Batman.
George Hay renamed Nashville's iconic weekly country music show, Grand Ole Opry, on December 10, 1927, from WSM Barn Dance, in commemoration of a similar radio program that aired in Chicago. In fact, it is the world's longest-running live music radio broadcast.
The term "Old Glory" was given to the American flag in 1837 by sea captain William Driver, a Nashville resident.
Once a gospel meeting place, Ryman Auditorium is now known as the "Mother Church of Country Music." After it was built in 1974, a six-foot oak circle that had been removed from the Ryman's stage was installed in the Grand Ole Opry House's center stage. President Richard Nixon played "God Bless America" on the piano during the new venue's grand inauguration ceremony in 1970.
Tennessee's Tin Pan South is the world's largest songwriter's festival. Over a week-long period, 350 songwriters present their original songs in various venues around the city.
In Nashville, the Kurdish community is the largest in North America, with a population of around 11,000 people.
As one of Nashville's most famous culinary traditions, "Hot Chicken" was designed to cause discomfort. As a result of her suspicions about Thornton Prince's promiscuity with other women in the 1930s, his girlfriend spiced up the chicken batter. As a result, he developed her recipe and launched Prince's Hot Chicken Shack, a restaurant that became famous for its hot chicken flavor.
The first African-American female news anchor at Nashville's WLAC-TV was Oprah Winfrey when she was still a student at Tennessee State University.
The historic Five Points District in East Nashville conducts a tomato-themed costume art festival every year. In addition to being one of the city's most prestigious hipster events. Tomatoes are chosen to lead a parade with a brass band as their king and queen.
For more than half a century, United Records Pressing has been producing recordings for great artists. In the age of digital music, it's one of only four enterprises in the United States that still makes vinyl records on an industrial scale.
The world-famous Fisk Jubilee Singers originate from the historically black Fisk University in Nashville, where they studied. An Old Town Trolley tour is a great way to learn more interesting facts and trivia about Nashville!
Read Also: What Is Travel Insurance And What Is It For?
Conclusion
That is the much we can discuss on the Top 12 Best Restaurants in Nashville. It was a bit difficult to come up with this list going by the vast number of restaurants established in Nashville but going by the level of patronage and consistency over the years, and these fifteen restaurants rank high for best services and, importantly unique, excellent cuisines which have kept customers returning.