The 10 Best Female Content Creators On TikTok [2023 Ranking]
For some time now, TikTok has become an essential platform to stand out on networks, which is why it has more and more content creators to its credit.
Although it may be easy to get hooked on the content of this platform, you may not yet know its greatest exponents; That is why we invite you to continue reading so that you know which are the best female tiktokers in Latin America.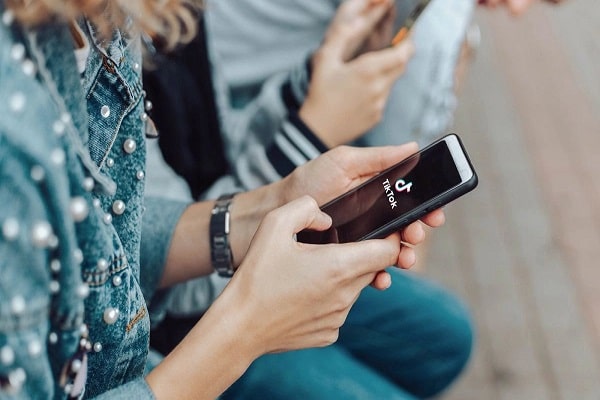 Who are the largest TikTok content creators in Latin America?
If something characterizes TikTok, it is the variety of its content, so it could be very difficult to choose which creator is better than another.
However, it is easier to order them according to the reach they have achieved within the platform, starting from that point these are the 10 largest TikTokers in Latin America.
10. Juli Savioli
Juli is an Argentinian content creator who has become extremely well known thanks to her rapid growth and virality that have allowed her to amass 6 million followers on TikTok. Platform on which she focuses her content and which has allowed her to collaborate with creators from various platforms.
Within its content you will notice that comedy predominates, although it can follow certain trends or participate in dance videos, most of these have a humorous approach that has characterized its content. In addition, in her posts she uses performance a lot to create different characters and show them performing activities of daily life, it is this spontaneity in her content that made her be considered among the best female tiktokers in Latin America.
9. Maria Becerra
Among the best women tiktokers it is necessary to consider Maria Becerra, a famous Argentine singer, youtuber and tiktoker, she has been dedicated to creating content since she was 12 years old when she uploaded videos to Facebook, she has also become known for her work in music urban. She currently has 8 million followers on TikTok and approximately 80 million likes.
His posts are quite varied and are focused on various topics, his content predominates dancing but he also has many videos of humor or doing challenges. In turn, she has taken advantage of this medium to promote her musical productions and use TikTok as a channel to introduce her music to more people.
8. Vai Monroe
Vai is a Chilean content creator who is characterized by her diverse content on networks and the talent she shows in her work. She has more than 10 million followers on her profile and more than 500 million likes.
In his own words, his content focuses on comedy, something that can be seen in his profile, where he posts a wide variety of videos describing funny or uncomfortable situations. However, her makeup and fashion videos are also very well received on the platform, reaching hundreds of thousands of views.
She is also dedicated to makeup at a professional level and shares videos making tutorials or showing the result of her work, whether doing a character or a more casual make up, it is this variety of content that has made her be considered one of the best female tiktokers in Spanish.
7. Arigameplays
Arigameplays is a famous content creator on multiple platforms including Twitch, Youtube, and TikTok. In the latter, she has 23 million followers and almost 600 million likes, numbers that position her among the best female tiktokers in Latin America.
As for its content, although on other platforms it focuses more on gaming on TikTok, its posts focus on challenges, dances or any other content that is trending. In addition to promoting your trendy content or encouraging interaction with your other platforms.
6. Lele Pons
Leonora Pons or better known by her stage name Lele Pons, is a Venezuelan actress, model, singer and content creator. She had a fanbase since before starting on TikTok, which made it easy for her to reach 27.7 million followers on this social network in a very short time. She where she has been considered among the best female tiktokers in her country, thanks to her charisma and style to make videos.
Within his videos you will notice that humorous content predominates, and it was this type of post that helped his rapid growth in the app. She makes videos dancing alone or with her friends, in addition to following some trends, doing skits and recording herself doing pranks. Her content is quite varied, she usually works with content creators close to her or document her trips to other countries in her videos.
5. Darian Rojas
He started on TikTok in March 2020 and to date he already has more than 30 million subscribers and 1 billion likes. Which makes her one of the best female tiktokers and one of the fastest growing, since before she started on the platform she only had a few thousand on her Instagram. Fame that she decided to promote her content in conjunction with other tiktokers and start on other platforms such as YouTube where she has also had a good reception, so she is not only one of the best female tiktokers, but also a great exponent for other platforms.
Memes and humor predominate in his content, making videos that are very easy to relate to, he has also been part of several TikTok challenges in which his followers have asked him to participate, without leaving aside a space for the creation of a more artistic content focused on dance and audiovisual production. In addition, he frequently makes videos answering questions from his followers or simply interacting with them.
4. iamferv
IamFerv has 31.3 million followers on TikTok and more than 2 billion likes on his profile, he has a huge reach in networks with only 18 years. She started on the networks sharing content for fun and from the beginning of TikTok she moved to the platform where it did not take long to stand out to the point of being considered one of the largest tiktokers in Latin America today.
Within his profile you can find all kinds of tiktoks, from funny videos, dance videos, doing challenges, showing his outfits or doing lip sync, making the most of the format of this app is the reason why he is among the best tiktokers Latin American women. It has also collaborated with several Latin American content creators and is published frequently on its platform, all of these factors have made it continue to grow.
3. Brianda Deyanara
Brianda is a Mexican social communicator, content creator with years of experience and one of the most followed female tiktokers in Latin America. Since 2017 she had some fame on platforms like Instagram and YouTube. This made it easier for the influencer to quickly stand out when TikTok became popular in 2020, currently reaching the figure of 34 million followers and 2.4 billion likes on this social network.
Within his profile you can find a large number of videos, among which his content predominates dancing, showing the places he travels, his outfits or collaborating with other creators. Thanks to her popularity and her charm, she has been categorized not only as one of the greatest exponents of her country but also as one of the most beautiful women on TikTok.
2. Domelipa
Domelipa is a great content creator for Mexican TikTok, her beginnings in video production are from Musically. She gained a following that allowed her to grow on TikTok in a very short time, currently reaching 57 Million followers and 3.5 billion likes on her videos. All this added to the fact that she has a huge number of interactions in her videos, becoming one of the most followed female tiktokers at only 21 years old.
As for its content, it has focused on taking advantage of a format that is quite well-received on the platform, making mainly humorous posts, doing challenges and uploading dance videos. In addition, her style made her a benchmark in the field of fashion, allowing her to work in this industry and be one of the best niche tiktokers, thus promoting her own website for the sale of her products.
1. Kimberly Loaiza
With 66.7 million subscribers and 4.1 billion likes at the time of publishing this post, Kimberly is one of the main Latin American exponents on TikTok. She is dedicated to creating content for various platforms, before being in this app her content was concentrated on her YouTube channel, in which she has almost 40 million subscribers, which makes her one of the most followed female tiktokers. not only from Mexico, but from all of Latin America.
As for its content, it can be quite similar to the one offered on YouTube, with a format where jokes, humor, and memes predominate, but leaving a space for content where she comments on her life or her travels with her husband, Juan de Dios. Pantoja (another famous content creator). It is also possible to find content by replying to her followers and dueting with them. In the same way, the tiktoker takes advantage of this space to promote her other projects such as music, fashion or her YouTube channel.
Raed Also: Ricky Berwick Biography, Net Worth, Age, Disease, Wife & Facts
Conclusion
TikTok has been an excellent means of dissemination for a huge number of people, who have taken advantage of this medium to show their talent and charisma. If your intention is to dedicate yourself to content creation, you can take as an example what type of content the most famous tiktokers make and evaluate what positive elements of their management can benefit you to stand out on networks.