How to Work as a Copywriter from Home [Full Guide]
Working as a Copywriter is a great option to work around the world, whether you are looking for a job from home, or if you want to become a digital nomad by always carrying your work in your backpack. It is a job that, although not new, has experienced strong growth in recent years thanks to the Internet and new technologies. 
In fact, the demand for Copywriters, or creative copywriters, increases every day, you just have to do a search on the main job portals to realize it.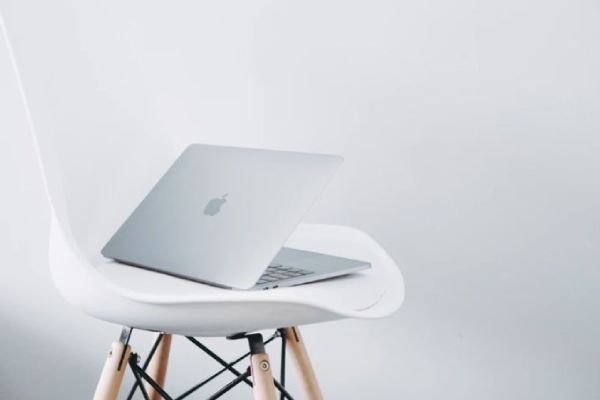 You are probably asking yourself a lot of questions about this job… What is a Copywriter? What is it like to work as a Copywriter? Why can it be done from home or from anywhere? How to train to work as a Copywriter?
If so, don't worry, it's normal, sometimes these terms may sound Chinese, but without going any further, I'm sure that when you read a little more, you will know what this digital profession is about, and above all, if it fits with you or not.
Below we give you all the keys to working as a Copywriter.
Who is a Copywriter?
Copywriters are professionals who make a living from writing.
They write for companies, agencies, websites, and e-commerce, they make sales pages, advertising, videos, and even the scripts for the videos themselves…
In short, they write texts with a purpose, to guide the reader toward a specific action, such as a purchase.
There are a lot of websites, companies, and e-commerce… that sell the same product. However, some sell more than others. Much of this is due to the copy, the text used to sell.
Having the same product, good text can connect better with the audience, and as a result, sell more.
This can be an example of what a copywriter has been doing. A job that allows you to work as a freelancer from home or from anywhere in the world. And best of all, a job with a high demand for professionals.
Copywriters can perform a wide variety of tasks related to writing. All of them, closely related to the online world (sales pages, web pages, product pages…), although they can also prepare texts for offline work.
Some of the functions they perform are:
Write
Investigate
Edit
Correct
Manage projects
Plan and implement marketing campaigns
Measure results
What options are there when working as a copywriter?
As usually happens in this type of job, there are two options to work in the world of copywriting:
Employee: working for a company.
Freelance: working on your own.
Obviously, each of these options has advantages and disadvantages.
The ideal is to assess what is best for you and select, however, if you want to work from home or travel the world as a digital expert, you will most likely choose to work as a freelancer.
Employee
You will work for a company under its demand. The good thing is that you don't have to look for clients.
However, you have all the disadvantages of working for a company, for example, having to be physically in a certain place, schedules… (unless you work remotely like our employees?). You should carefully evaluate the conditions and your time.
Freelance
Although you will have to find your own clients and manage your company… The advantages are good: you work remotely (from home or around the world), you can have as many clients as you want or can, and therefore, generate greater income, and the best of all, the freedom to work whenever you want.
Where to find work as a copywriter
You can search for job opportunities for copywriting on many web portals.
Today there is a great demand for professionals in this area. Therefore, it will not be difficult to find a job in this sector on almost any of the best job search pages.
Web portals where you can look for work as a copywriter
However, here is a list of some of the web portals where you can look for work as a copywriter.
FlexJobs: Here you can find a wide variety of opportunities.
RemotoJob: It is the largest platform in Spanish with remote job offers.
Indeed: It is a job metasearch engine, it crawls various employment websites and companies to bring together all the calls on its website.
LinkedIn: It is a resource that you should not miss when looking for work as a copywriter.
DirectResponseJobs:  It is one of the leading web portals to search for copywriting opportunities (in English).
Upwork: It is one of the main web portals for freelancers. It has a space to look for employment as a copywriter.
Eures: Through the Eures network you can also access job offers to work as a copywriter in different countries in Europe. Additionally, you can get guidance from a Eures administrator.
Google Jobs: You just have to enter "job for copywriter" in the famous search engine and the latest opportunities will appear.
Other freelance job websites will be great options when looking for employment opportunities in this sector.
How much does a copywriter earn?
Here we enter into a very relative topic since there is no exact figure for what a copywriter can earn. The salary will depend on different factors; services you offer, time, experience… Everything influences.
There are different ways to charge; price per hour, price for full service, monthly payment… Everything will depend on what you have agreed with the client, project, or how your services work.
Read Also: How To Make Money From Article Writing [Full Guide]
Training to work as a copywriter
Training to work as a copywriter will be an advantage over other people who do not have this training.
If you like writing and want to work as a copywriter, you can start by taking one of these courses. You will learn everything about copywriting and how to make it your lifestyle, your job that allows you to work from home or from anywhere in the world.