The Most Renowned Chefs in the World Today
Are you interested in knowing who the most renowned chefs in the world are? Their dishes are like works of art and have been valued that way. 
Artists, alchemists, scientists, the chefs of the 21st century rise to a new category by making their kitchens a laboratory to create the most revolutionary menus on the planet. Here we present 10 of today's most distinguished chefs.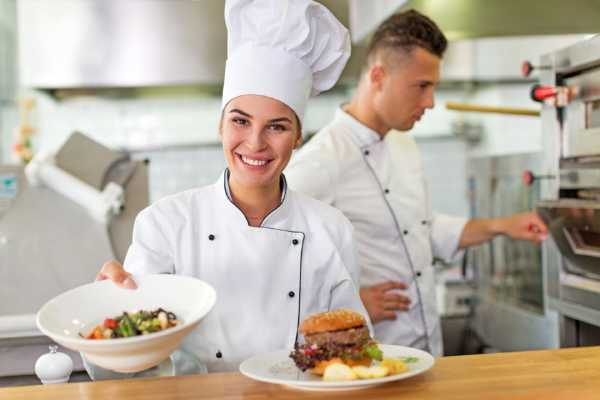 Ferrán Adriá (Spain)
Without a doubt, the most recognized chef today. His restaurant El Bulli (Spain) was named the best in the world five times by the prestigious magazine "The Restaurant Magazine". In 2007 he became the first chef to participate in Documenta, the famous art fair based in Kassel, Germany. 
He is the champion of molecular cuisine, which consists, broadly speaking, of a close relationship between food and chemistry. Adriá closed El Bulli in 2012 and 2013 to dedicate these years to research and promotion of centers of gastronomic creativity.
Rene Redzepi (Denmark)
The new prodigy of international cuisine. He is the Chef of the Noma restaurant (Denmark), considered the best in the world since 2010. A disciple of Ferrán Adriá, Redzepi incorporates into his cuisine an "ecological sensitivity and a Zen discourse on the intimate relationship between man and nature." 
One of his biggest challenges, as expressed in the New Nordic Cuisine Manifesto, is to rely mainly on ingredients that are found in his region, regardless of whether they are found, literally speaking, under the stones.
Heston Blumenthal (United Kingdom)
The kitchen alchemist. For many years his restaurant The Fat Duck (United Kingdom) remained among the best in the world. This year he opened Dinner with his disciple Ashley Palmer Watts. Blumenthal is considered one of the best chefs today for his innovative style.
Joan Roca (Spain)
Head chef at the restaurant El Celler de Can Roca (Spain), which he owns with his brothers Josep and Jordi. Some of the culinary techniques they use are vacuum cooking, perfumcoccion (use of perfume, mainly in desserts) and the use of smoke as another ingredient.
Alex Atala (Brazil)
Atala not only experiments with typical Brazilian ingredients and European cooking techniques, it also has free market policies with the natives of the Amazon. 
The chef trained in France provides development infrastructure for production in exchange for foods that star on the menu of DOM (Brazil), his restaurant: tucupi (a yellow broth extracted from cassava root), priprioca (a root from the Amazon ), pirarucu and piraíba (fish) and ants, to mention a few small examples.
Massimo Bottura (Italy)
Considered a kitchen artist. He is one of the few Italian chefs who year after year reaches the most recognized gastronomy lists. His restaurant, Osteria Francescana, is a tourist attraction in Modena, Italy. 
According to Bottura, his dishes talk about traditions, territories and cross-Polonization. His greatest influences are his land and his family, mainly his grandmother. His cuisine rescues Italian tradition, altering its conventional structure.
Thomas Keller (United States)
In addition to being a chef, he is a famous restaurateur and cookbook writer. In 2007 he was an advisor for the Pixar animated film, "Ratatouille," about a rat with an extraordinary gift in the kitchen. Keller made a "confit byaldi", a version of ratatouille, to be replicated by one of the characters. Known for his perfectionism, his most audacious dishes include: salmon tartar cones and pan-seared grouper with artichoke ravioli.
Grant Achatz (United States)
Considered one of the geniuses of molecular food, he has taken his restaurant Alinea to the top places in the world. In 2002, "Food and Wine" magazine considered him one of the best new chefs of that year for his daring combination of pâté with fried banana bathed in a chocolate sauce and sweet onion.
Joel Robuchon (France)
The prestigious restaurant guide Gault Millau awarded him the Chef of the Century award in 1989. Due to stress and to prevent further damage, he retired at 50 years of age. Despite not being the star of famous lists of chefs, he continues to be recognized as one of the most influential chefs today. 
His L'Atellier restaurant chain is based in Hong Kong, Las Vegas, London, New York, Paris, Singapore, Tokyo and Taipei.
Elena Arzak (Spain)
Heir to the Arzak culinary legacy, she was chosen best chef of the year in 2012 by Restaurant Magazine. One of the principles that govern her cooking has been passed down from generation to generation: treating food with care and respect and serving it as you would like it to be served to you. She describes her cuisine as Basque of evolution, research and avant-garde.