Latest Salary For Level 8 In Nigeria; Check Out Their Salary Scale
What is the current salary for Level 8 in Nigeria? As a civil servant in Nigeria, your salary is always determined by how long you have served in the civil service.
If you happen to be in Level 8, your salary won't be as much as civil servants in level 16. The higher you move up the ladder of your career, the bigger your salary.
This post provides information on the latest salary structure for level 8 in Nigeria. Hence, if you look forward to working with the government or you are simply curious about the salary for Level 8 in Nigeria, you would find the piece of information on this page insightful.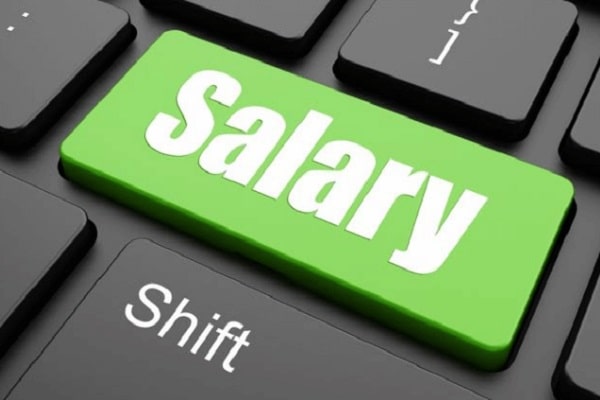 Moreover, the civil service in Nigeria has a very organized structure for paying salaries.
As a civil servant, your salary is often determined by how long you have served the government, the sector you work in, and your level of professionalism.
What's So Good About Working In Civil Service?
Aside from the salary you receive as a civil servant, there are other benefits you are entitled to. However, the main reason why working for the government is good is that your job is secure. Unlike the private sector, you can't be fired unnecessarily from the civil service, except in extreme situations.
You can work for decades until your retirement. Besides, after you must have retired, you are entitled to a retirement fund.
Read Also: NIMASA Salary Structure Official Update
Moreover, as a civil servant, your salary increases as you spend more time working for the government. Level 16 workers are earning much more than those in level 8.
What Does Level 8 Mean In The Civil Service?
Level 8 refers to civil servants that have been given entry-level government jobs. For instance, people who have just completed their NYSC and decide to start their career in the civil service are regarded as level 8 civil servants.
Lastest Salary For Level 8 In Nigeria
Recently, there have been rumors about the salary structure for level 8 workers in the civil service. Some consider level 8 salary to be too small, while others believe the salary can be a bit decent depending on the public entity.
Here is the salary structure for level 8:
Level 8 workers' salary at the Nigerian communications commission (NCC)
Level 8 civil servants working at the NCC tend to earn a decent salary. Usually, the salary is between ₦120,000 – ₦300,000 per month. Besides, there are other benefits and allowances added to the salary which makes it more mouth-watering.
In case you don't have an idea what the NCC does, it's a regulatory body for all telecommunication companies such as MTN, Airtel, 9mobile, and Glo. Securing an employment opportunity in this organization would be great for your career.
Level 8 Workers Salary At Nigerian Security And Civil Defence Corps
As a level 8 civil servant working in the Nigerian Security and Civil Defense Corps, you can earn between ₦121,000 – ₦150,000 on a monthly basis. This figure can also increase significantly when your level of experience grows in the organization.
Moreover, the salary is paid by the federal government and there are allowances and bonuses that come with the paycheck as well.
Level 8 Workers' Salary At The Nigeria Police Force
Level 8 salaries in the Nigerian Police Force differ based on the position of the personnel or better still based on Nigerian Police ranks. Nevertheless, the salary ranges from ₦128,000 – ₦144,000 per month.
Based on the personnel's performance, this salary can increase from time to time. Other benefits can also be added as well.
Apparently, graduates can earn decent salaries in the police force. The salary only becomes very poor when you are entering the police force with only your leaving school certificate.
Final Thoughts On The Latest Salary Structure For Level 8
Even though you are just starting your career as a level 8 personnel in the civil service, you can still earn a decent salary according to what we have on salary for Level 8 in Nigeria. The best part is that your employment is secure, unlike employees in the private sector that don't have job security.
If you have an opportunity to work as a civil servant, you shouldn't underestimate it. Instead, seize that opportunity and build a secure career with the government.
FAQs
Are level 8 civil servants paid poorly?
Level 8 civil servants are not paid poorly. Their salaries are in 6 figures.
How difficult is it to work in civil service?
Truth be told, working in civil service is not usually easy. The job can be very tasking. This is why you must be hardworking if you want to have a thriving career as a civil servant.
Are level 8 employees entitled to certain benefits?
Depending on the organization you work in, you might be entitled to some allowances aside from your salary.
Read Also: The New Teachers' Salary Structure In Nigeria
We hope this piece on salary for Level 8 in Nigeria is helpful, kindly hit the social share button below to educate others.