Puff Daddy Net Worth & Biography; Age, Kids, Albums – Facts On Sean Combs
In this article, we will be looking at the life history, biography of P'Diddy (Sean Combs) and Puff Daddy Net Worth.
P'Diddy (Stage name), whose real name is Sean John Combs is a black-American rapper, a record producer, songwriter, and an actor. He's also an entrepreneur and businessman who has many investments.
P'Diddy is one of the wealthiest rappers in the music industry with many albums and singles topping Billboard chats after their release. His nicknames are Puff Daddy, P. Diddy, Diddy, P'Diddy. Below is the full biography of P'Diddy.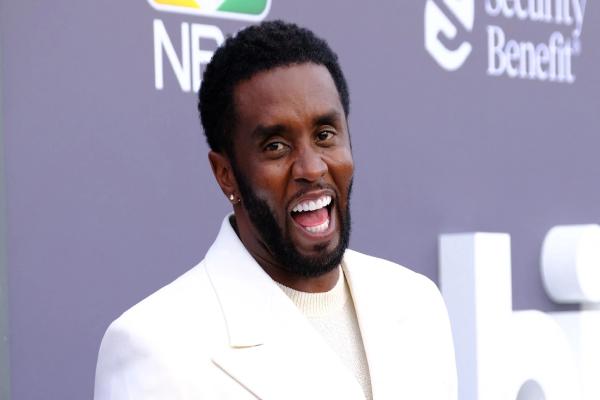 P'Diddy Background
Who is Sean John Combs? Sean John Combs popularly known as P'Diddy was born in Harlem in New York on December 4, 1969. He was given birth to by two couples; Janice Combs who was a teaching assistant and a model and Melvin Earl Combs who work briefly in the US forces.
Even though he was born in Harlem, he was brought up in Mount Vernon in the same New York City. That was after P'Diddy's father was shot dead in his car in West Central Park. Melvin Earl was alleged to be in partnership with Frank Lucas, a New York serial drug dealer.
Sean was at the age of 2 years old when he lost his father. Hence, he was raised by his mother singlehandedly. P'Diddy was nicknamed "Puff Daddy" since when he was a Kid. As he was known to always puff out his chest whenever he is angry which earned him the name"Puff Daddy."
Early Life and Education
P'Diddy attended Roman Catholic Mt. Saint Michael Academy in 1987 where he won an award for his school football team. He proceeded to Howard University where he holds a business major.
During his stay at the university, he's known for organizing parties that attract a large crowd including his mate.
In 1989, he later left to intern at the Uptown record label in the US to pursue his musical career. He later enrolled back to Howard University where he obtained his Honorary doctorate in humanities.
He was also accorded with the respect of delivering the Universities' 140th Commencement address.
His Musical and Acting Career
P'Diddy started pursuing his music career after dropping out of Howard University to intern at the Uptown records in New York. He later gets promoted to the position of the talents director before being appointed as the President.
He later left after gathering enough experience to start his own Records label known as Bad Boy Entertainment in conjunction with Arista Records. The label signs a lot of American artists including Maria Carey, Faith Evans, Babyface, Mary J. Blige, Usher, Lil' Kim, TLC, Mariah Carey, Boyz II Men, SWV, Aretha Franklin and so many others.
In 1997, after doing so many vocal commercials he made his first debut album "No Way Out". This album alone made millions of dollars for him excluding multimillions dollar he bagged from various brands like Aris. "No Way Out" also tops the Billboard Hot chat after it was released.
In late 1997, When Biggie Smalls, his friend was murdered, he also released another single song which he tagged "I'll be Missing You". It's also one of his top music which increases his fame. The song was reported to spend over 11 weeks at the number 1 on the Billboard top hotlist before it was taken over.
Since then, he has released a lot of albums ranging from "Forever" in 1999, The "Saga Continues" in 2001, The "Press Play" in 2006, "Dirty Money" in 2009 to "the last train to pass in 2010".
Many of these albums have won numerous awards adding to his fame and net worth.
Apart from being a rapper and song producer, he has featured in a lot of movies including; "Made" and "Monster's Ball" in 2001, "Seamless" and "Carlito's Way: Rise to Power" in 2005, "A Raisin in the Sun" in 2008, "Draft Day" and "Muppets Most Wanted" in 2014 and finally "The Defiant Ones" in 2017.
P'Diddy Songs and Albums
The Biography of P'Diddy won't be completed without the list of his songs and Albums. Below is the list of Puff Daddy songs and Albums
Debut Albums: No Way Out – July 1, 1997
Songs in the "No Way Out Album" includes;
No Way Out (Introduction)
Victory – (featuring The Notorious B.I.G. and Busta Rhymes)
Been Around the World – (featuring The Notorious B.I.G and Mase)
What You Gonna Do?
Don't Stop What You're Doing – (featuring Lil' Kim)
If I Should Die Tonight (interlude, featuring Carl Thomas)
Do You Know?
Young G's – (featuring Jay-Z and The Notorious B.I.G.)
I Love You Baby – (featuring Black Rob)
It's All About the Benjamins – (Remix, featuring The Notorious B.I.G., Lil' Kim and The LOX)
Pain
Is This the End? – (featuring Ginuwine & Twista & Carl Thomas)
I Got the Power – (featuring The LOX)
Friend – (featuring Foxy Brown)
Senorita
I'll Be Missing You – (featuring Faith Evans & 112)
Can't Nobody Hold Me Down – (featuring Mase)
Albums: Forever – August 24, 1999
Songs in the "Forever" includes;
Forever (Introduction)
What You Want
I'll Do This for You – (featuring Kelly Price)
Do You Like It…Do You Want It… – (featuring Jay-Z)
Satisfy You – (featuring R. Kelly)
Is This the End, Pt. 2 – (featuring Twista)
I Hear Voices – (featuring Carl Thomas)
Fake Thugs Dedication – (featuring Redman)
Diddy Speaks! (Interlude)
Angels with Dirty Faces – (featuring Bizzy Bone)
Gangsta Shit – (featuring Lil' Kim / Mark Curry)
P.S. 112 (Interlude)
Pain – (featuring G. Dep)
Reverse – (featuring Busta Rhymes / Redman / Cee-Lo / Shyne / G. Dep / Sauce Money)
Real Niggas – (featuring The Notorious B.I.G./Lil' Kim)
Journey Through the Life – (featuring Nas / Beanie Sigel / Lil' Kim / Joe Hooker)
Best Friends – (featuring Mario Winans)
Mad Rapper (Interlude)
P.E. 2000 – (featuring Hurricane G)
Albums: Press Play – October 17, 2006
Songs in the "Press Play" includes;
Testimonial (Introduction)
We Gon' Make It
I Am (Interlude)
The Future
Hold Up
Come to Me
Tell Me
Wanna Move
Diddy Rock
Claim My Place (Interlude)
Everything I Love
Special Feeling
Crazy Thang (Interlude)
After Love
Through the Pain (She Told Me)
Thought You Said
Last Night
Making It Hard
Partners for Life
Personal Lifestyle and Relationship
An interesting part of the biography of P'Diddy is his Relationships. He has been involved in numerous relationships with different women. Ranging from Misa Hylton-Brim, Kimberly Porter, Sarah Chapman, Cassie Ventura, Sienna Miller, Jennifer Lopez, and many others.
Despite his numerous relationship, he only had 6 children with few out of his girlfriends. He had a child with Misa Hylton-Brim, his high school lover named Justin Dior Combs in 1993.
From 1994 to 2007, he dated Kimberly Porter who gave birth to 3 children for him; two daughters(twins) and a son. Christian Combs was given birth to in 1998 and the two twins(D'Lila Star and Jesse James) in 2006 by Kimberly. Kimberly later died from Pneumonia complications on November 15th, 2018 after their separation.
P'Diddy also adopted and raised Quincy Comb; his 5th child. He also had another child with Sarah Chapman, Chance Comb who he later as his legal responsibilities in October 2007. In all, Sean Combs is a father of 6 Children from different mothers.
P.Diddy Houses and Cars
Like every other celebrity, P.Diddy has a lot of exotic cars ranging from Rolls Royce Ghost, Maybach 57 S, Jeep Wrangler, Lamborghini Gallardo and many others. Also, a mansion in Alpine New Jersey worth $7million dollars and in other locations and to crown it all he own a Yacht which costs $73 million.
P.Diddy Awards and Recognition
Another important part of the biography of P'Diddy is the awards and recognition he received from his numerous songs and albums. Ranging from NAACP Image award to Grammy Awards to BET Awards to MTV Video and Music Awards and many others. Below is the list of awards he won;
In 1997, he Won;
Best Video Awards from VMA
MTV Video Music Award
In 1998,
The Grammy Award for the Best Rap Album for "No Way Out."
The Grammy Awards for the Best Rap Performance by a Duo or Group for "I'll Be Missing You"
The Soul Train Award
The Stinkers Bad Movie Awards from the choice personality.
In 2002
BET Awards for Video of the Year
In 2003,
Best New Act from
MTV TRL Awards
In 2004,
Grammy Awards for Best Rap Performance by a Duo or Group
In 2008,
the Walk of Fame Awards for Star on the Walk of Fame
In 2009,
his movie "A Raisin in the Sun" won the Outstanding Actor in a Television Movie,
Mini-Series or Dramatic Special.
In 2013,
Christopher Awards for Feature Films
In 2017,
Hollywood Film Award for
Documentary of the year
In 2018,
Hermes Creative Awards
Platinum Award for Documentary
Controversies
Another highlight of the biography of P'Diddy is the different controversies he is involved in. In 1999, he was arrested with his girlfriend Jennifer Lopez who he was dating then in a night club in the US.
They were arrested on the counts of sporadic shootings which injured 3 people and for illegal gun handling. P'Diddy was later charged to court with an additional guilty charge of Bribery.
He was alleged to have bribed his Driver Wandel Fenderson to claim the ownership of the loaded gun found by the police at the scene. He was charged to the court in January 2001 but later acquitted of the charges on March 6, 2001.
He also faced the court of law in 2005 when he changed his name to Diddy. P'Diddy has changed his stage name 3 times; in 2001 from P'Diddy to "Puff Daddy" then to "Diddy" in 2005.
It happens that an actor; Richard Dearlove who used "Diddy" as his stage name file an injunction against Sean Combs for using his Stage name. He was found guilty and paid about £110,000 on the case and banned from using Diddy as a stage name in the US.
Read Also: Biography of Dennis Rodman – Net Worth, Awards and Facts
P'Diddy Net Worth
A worthwhile part of the Biography of P'Diddy is his net worth. Sean Combs according to Forbes is estimated to worth $840 million taking into consideration many of his investments including his restaurants, Perfume brand "I am King", Clothing line " Sean John" and so on. He's also estimated to earn $130 million yearly.