Citiliner Bus Ticket Prices, Bookings, Schedules & Contacts
Do you need updates on Citiliner bus ticket booking? This post is mainly focused on Citiliner bus, fares, bus stations, schedules/time, offices, contact details of Citiliner and every other information you need to know about the South African transport company.
The competition in the South African transport industry is a healthy one which brought about the best transport experience for commuters all around the country, this has made many transport companies invest more in their transportation services.
What makes this much more interesting is that we have a lot of transport companies competing to be among the leading transport companies in South Africa and this is why they all provide top-notch transport services.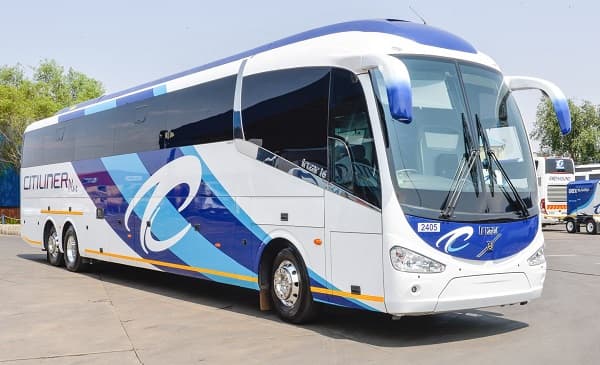 Even with the fact that they all are doing well in this industry, we can never ignore those who have been exceptional in delivering the best transportation services in the country, the likes of Citiliner, Eldo Coaches, Translux, City to City, Intercape and many other best transport companies in South Africa, they have been the driving force of the South African economy.
So, without further ado, let us dive into the topic of the day by starting with the history of Citiliner, about the company and how it has fared over the years.
About Citiliner Transport Company
Citiliner was established in South Africa in 2005 by Greyhound bus company, they started with 8 coaches and with determination in pursuing the set goals of the company they have been able to procure over 40 coaches and have a record of moving over 500,000 passengers annually all across South Africa and the statistics keep on increasing year after year.
The company now operates in most South African cities and has been so successful to the extent it has expanded to Zimbabwe and Mozambique.
Citiliner is known to be one of the best transport companies in South Africa and this was made possible by their wonderful staff, drivers and board members. It is one of the safest and most comfortable transport companies in the country today.
Also, numerous of Citiliner customers have given positive reviews on the experiences and memorable trips they had by traveling with Citiliner Coaches, their leverage on technology makes their services so slick and this has helped them to be able to cover a wider range of cities in South Africa, below are some of the routes plied by Citiliner buses.
East London to Cape Town
Cape Town to Durban
Cape Town to East London
Pretoria to Durban
Pretoria to Johannesburg
Pretoria to Cape Town
Pretoria to Port Elizabeth
Pretoria to Kimberley
Pretoria to Umtata
Phalaborwa to Johannesburg
Johannesburg to Bulawayo
Johannesburg to Maputo
Johannesburg to Nelspruit
Johannesburg to Harare
Johannesburg to Phalaborwa
Johannesburg to Pretoria
Umtata to Pretoria e.t.c.
The routes are not limited to what is listed above, we've only mentioned a few and also as you continue reading this article we will reveal more locations.
Why Use Citiliner Transport?
There is a lot in stock for you when you book a ticket with Citiliner, below are some of the reasons you should patronize Citiliner:
Well maintained and regularly serviced coaches/buses
All their buses are fully air-conditioned
Satellite tracking devices installed on all buses
Superb customers service agents
A nice seating arrangement with comfort
Educated and well-trained professional drivers
Affordable fares
TV and Radio installed for passengers' entertainment
Read Also: Intercape Bus Ticket Prices, Bookings, Schedules & Contacts
How to Book a Ticket With Citiliner
Below are the available methods for booking a trip with Citiliner after which you will have the opportunity to enjoy travel with Citiliner.
Online Ticket Booking:
With leverage on the latest technology you can easily book a ticket online at your comfort zone without hassle, with this there is no need for you to visit any travel agent, Citiliner offices or other sales points. All you need is an internet-enabled smartphone or computer then visit Citiliner official website (www.citiliner.co.za), fill in the necessary information and you will have a ticket after a secured online payment.
Booking Via Phone Call:
You can as well utilize the phone call booking, here you need not worry about bad internet coverage, you also do not need a computer or big smartphones, all you need do is to put a call through to the following numbers (011-611-8000, or 083-915-9000) and a call center will get you booked.
Booking Via Email:
This is a method that other transport companies in South Africa don't offer, with Citiliner you can book a ticket via your email address, just send a mail to ([email protected]), you will receive a response on the next steps to take.
Offices and Point of Sales:
You can book a Citiliner ticket by going into any of their point of sales or offies if you are not the type that fancy internet or online booking, we have the address to their offices listed as you read on.
Citiliner Bus Fares and Schedules
Citiliner recently discontinued their bus price updates, this is the only downside of it but you can always book via their website, phone numbers, email or their offices.
In case you are thinking of using other transport companies you can visit any of the listed; Eldo Coaches, City to City, Intercape, Translux and Eagle Liner and AMP Bus, they all offer live prices based on your location to your destination.
Citiliner Bus Stations, Offices and Point of Sales
Here we have listed Citiliners bus stations, offices and the location and phone numbers of their point of sales:
| | | |
| --- | --- | --- |
| Station/Office | Address | Phone No |
| Pretoria (Bus station) | Motorcoach Terminal, Pretoria Station, Scheiding Street | n/a |
| Johannesburg (Bus station) | Park City Transit Centre, Johannesburg Station | n/a |
| Cape Town (Bus station) | Greyhound Office, Long Distance Bus Facility, Operator 4, Old Marine Drive | n/a |
| Eastern Cape- Port Elizabeth | Simpson Building, Shop. nr 4. Ring Road – Greenacres 6045 | 041 363 4555 |
| Eastern Cape- East London | Windmill Park, Moore Street – Quigney | 043 743 9284 |
| Eastern Cape- Umtata | 71 Madera Street | 047 531 0603 |
| Free State- Bloemfontein | Tourist Centre Park Road, Bloemfontein | 051 447 1558 |
| Free State- Kroonstad | Shell Ultra City, Kroonstad | 056 212 5527 |
| Gauteng 1- Johannesburg | Park City Transit Centre – Johannesburg Station | 011 276 8550 |
| Gauteng 2- Johannesburg | Cnr Polly & Church Street | 011 336 9184 |
| Gauteng 3- Johannesburg | Caltex Star Shop. N1 Highway – Midrand | 011 315 1458 |
| Pretoria | 1928 Building, Pretoria | 012 323 1154 |
| KwaZulu-Natal- Durban | Motor Coach Terminal – New Durban Station, N.M.R. Avenue | 031 334 9702 |
| Pietermaritzburg | 267 Burger Street | 033 345 3175 |
| Mpumalanga- Nelspruit | Old Mutual Place – Louis Trichardt Street | 013 753 2100 |
| Northern Cape- Kimberley | 121 Bulfontein Road 8301 | 053 832 6040 |
| Western Cape- Cape Town | 1 Adderley Street, Cape Town | 083 915 9000 |
| Zimbabwe (Bulawayo) | Blue Arrow Reservations – Unifreight House – 73A Fife Street | 002 639 889 078 |
| Zimbabwe (Harare) | Road Port – Cnr Robert Mugabe & 5th Street | 002 634 732 080 |
Read Also: Eagle Liner Ticket Bookings, Bus Stations, Fares & Contacts
Citiliner Head Office Contacts
In cases where you need to make a complaint or recommendation on how Citiliner can serve you better below is the address and details of their head office:
Address: Customer Care Centre, 29 Lepus Rd – Crown Mines, Johannesburg – 2090, South Africa
Phone No: 011-611-8000
Website: https://citiliner.co.za
Email: [email protected]